We are always curious in one way or another what people are reading and how they react to it. People are curious to books that are coming out and reviewed or early, or if there's a controversial topic. For me, I found a huge pile of books to try through YouTube. The end result? I tend to disagree about 50-60% of what's popular in the book community. Here's a sample of some of those opinions. This was originally created by The Book Archer. Video is linked below, then keep scrolling and maybe, or maybe not be shocked of these opinions.
Disclaimer: We're all adults and book people. Reading is very subjective and can be very polarizing. But let's be civil and always strive to be great book people and understanding 🙂
1. a popular book or series you don't like:
I'm only listing three choices for this, since I can either do a whole post on more of them, but mainly for sake of space. They are:
Heartless by Marissa Meyer: Yep, I'm in the minority on this one. I just don't think Alice in Wonderland is my type of story. I hate the original, animated Disney movie but the Tim Burton version was enjoyable and well directed. But this is my first retelling book of this story and it grated on my nerves. It had of my bookish pet peeves: Regency era tropes that recycled, didn't make it Wonderland enough, underdeveloped love interest and one stupid main character who turned evil in a span of two seconds for no reason.
The Winner's Curse: While the world was actually pretty cool, I did not enjoy the romance in this. It was another poorly done insta-love trope and the romance made the male lead all stupid and lovey eyes right after they kiss. I would've enjoyed it more if it was more political and showed more of the rebellion/war instead of making it romance focused. It could've been a small subplot. Also, Kestrel is not my type of character I like reading.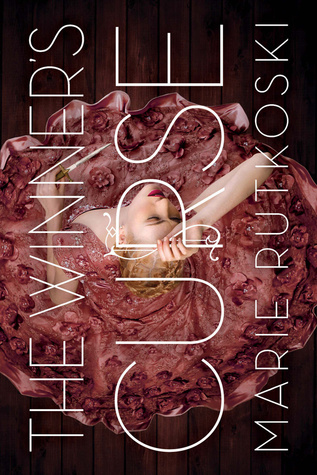 Truthwitch: And…here's the big one. The hype had made me curious, but this book really lacked for me. The world building, varied cultures and magic system suffered underneath the overwhelming weight of focusing on characters that ran away a lot, got to places very quickly and had the dumbest, block-headed Safi. The love interest Merik had no substance to him either, another victim of starting to be all lovey eyes as the two characters have their "love to hate" game. The storytelling just felt like it was too weak to hold up all three elements (plot, world-building, characters) all at once. If you read a lot of adult fantasy books (Butcher, Weeks, Sanderson, etc.), you'll be very bored by this book. There's an awesome review video by Francina Simone that's linked below and she talks about the book in a great review. Her cons are completely mine as well and can offer some context.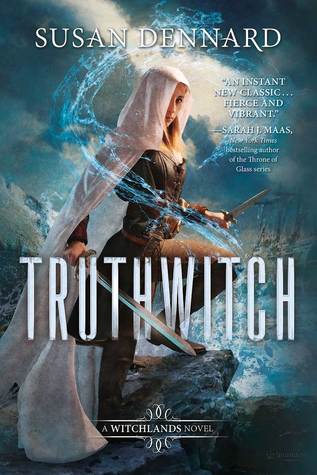 2. a book/series people don't seem to like, but you love:
Terry Brooks in general: This fantasy writer is responsible for inspiring many current fantasy writers and was a player in the early days of fantasy to help make it more popular. I read The Elfstones of Shannara when I was in junior high and it helped me get into fantasy. But lately, he seems to get a lot of hate, especially for his early books. They were published in the late 1970's and early 80's, back when fantasy was fairly picking up. The writing styles and story telling skills also were different compared to many writers now. Sure, he does follow a formula. But I don't get why his works get bad reps just because they're "old fashioned." I've read four books by him and they're fun, imaginative fantasy books.
3. A beloved character that you don't like:
I'm going with Akiva from the Daughter of Smoke and Bone trilogy. While I loved the magic, world, how war was portrayed, he was annoying. He never looked past his mistakes or even listened to Karou's encouragement. He never changed throughout the trilogy and never really talked to Karou about all that happened. I do recommend the series, but the romance didn't really do it for me.
4. An author you can't seem to get into:
Maggie Stiefvater: I can't get into her books. I've DNF'd both the books pictured below. For me personally, the plots are extremely slow and don't offer crumbs to entice you to keep reading and even at times her world building is lacking in explanation. Even though both narrators weren't great, I had attachment to any of the characters and the writing was sometimes confusing.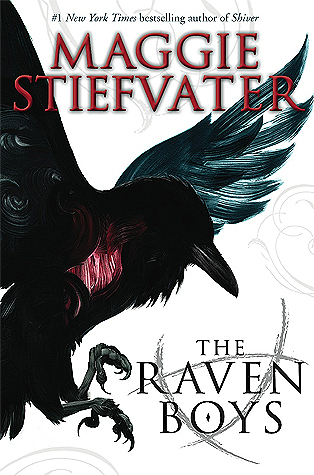 Leigh Bardugo: Another that I've two of her books and wasn't impressed with. I finished Shadow and Bone, but found it lacking in substance with internal character growth and I personally don't like that the Russian wasn't used properly in regards to some of the terminology. I also found characters in both her books as the "I'm a morally gray character special snowflake." I had tried Six of Crows first and DNF'd it after listening to 100 pages. The heist doesn't happen until more than halfway through the book! I had no crumbs in her books to entice me to read the rest of the book or the rest of the series. Plus, I felt like the dialogue was just weak and flat in Shadow and Bone, where I feel that Six of Crows should've been adult fantasy with the ways they talked, treated people and the grittiness of the world.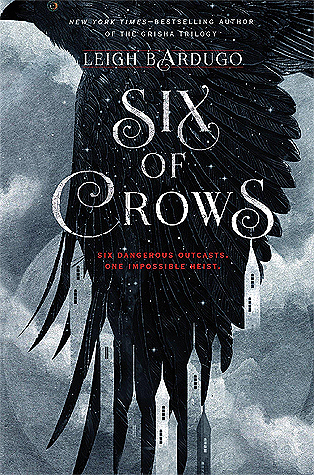 5. A trope you're tired of seeing:
See my Top 5 Wednesday topic for this. I've listed the main ones that drive me crazy. No need to sound like a squeaky broken record 🙂
6. a relationship where the person ended with the one you didn't want them to end up with, or an otp you don't like:
I have two for this: Cinder and Kai & Scarlet and Wolf from The Lunar Chronicles. I just don't see any real connections between these pairings in the series. They feel like pawns that are forced to fall in love because  they're fairy tale characters. Cinder and Kai are separated a lot for the first three books and have no time to connect and talk with each other. Scarlet and Wolf just go for it, feeling slightly like the imprinting concept from Twilight.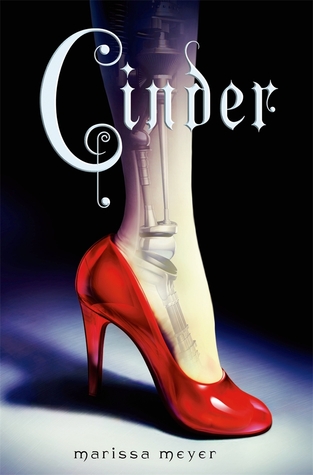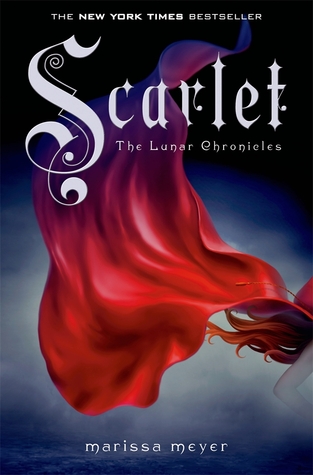 7. a series you have no interest in reading:
Now, this is the section where I can't be persuaded to try these books or authors. For either personal reasons, many samples I've read or people that I trust with my life, I will not pick these up.
Anything by Kiera Cass
The Demon Cycle series by Peter V. Brett
Ender's Game
Anything else by Cassandra Clare (toying with incest is wrong)
Anything by Sarah J. Maas: I've read several samples of her books and I do not like her writing style. I'm very writing style oriented; it's almost impossible for me to finish a book if I can't stand the writing style. Also, people I've known and work with and deeply trust have told me of the content and problems many people have pointed out. I do not read explicit scenes in my books for deep, personal reasons.
Game of Thrones
Outlander
8. A genre you hardly reach for:
This is really easy for me. There are genres I do not read and have no interest in reading:
Romance (these awful sexualized covers make gag every time)
New Adult
Thrillers
Police procedural
Medical Thrillers
9. the saying goes that the book is always better than the movie or tv show. but what adaptation do you like more than the book?
The Lord of the Rings films: I read the trilogy when I was young, right when the first movie was coming out. I found the writing style too wordy, the plot got too distracted and I just feel the like movies fleshed out the characters and gave them depth that the books didn't do for me.
Interview with the Vampire film: I did see this when I was younger and read the book after. The movie was a well balanced job of focusing on what was important and the changes in the characters. Anne Rice has a great writing style, but I do prefer Tom Cruise as Lestat (the author liked him too) and the music and setting was perfect.
If you stayed this long, thanks for stopping by and reading this post. I know I may seemed a bit harsh, but I like to be honest and open about what I think about books. If you guys liked these books/author, it's totally cool. I can see reasons why these books are popular and beloved by many; they just didn't click for me. Let me know what some of your unpopular opinions are.
Have a great day guys!