The first wrap up ever! I had a decent reading month, despite not being able to read a lot. I liked the majority of what I read, while sadly putting down. Not every book I read has a review on the blog, so I'll include brief thoughts about the ones I did finish before my blog started. Everything else you can find in my Review section.
number of books i read: 6
number of books dnf'd: 2
Physical books: 3
audio books: 2
e-reader: 1
Books I completely finished this month:
Read from: January  27-February 1st
5 star rating, see Review page

Read from: February 1-4 
4 star rating, full blog review to come!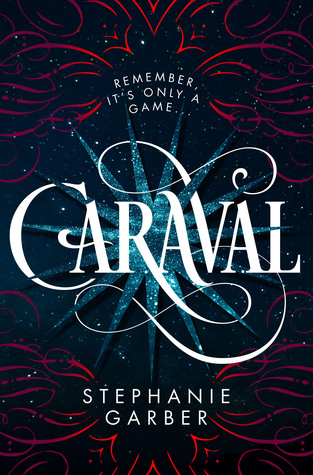 Read on February 5th
3.75 star rating, series review to come!
Read from January 27- February 10
1 star rating, see Review page
Listened to from February 1-16
3.75 star rating, see Review page
Listened to from February 17-21
3.5 star rating, see Review page
Books I DNF'd This Month:
NOTE: I don't give star ratings to books I DNF because I want to be fair to the book and author. A lot of work goes into publishing a book. While I may not have enjoyed what I did read, it's totally fine if you like these books. I list my reasons for giving it up and leave it at that.
DNF'D after 2.5 hours of listening
Reasons: This is a bit of a popular series on Booktube, but while I love the BBC Sherlock with every fan girl fiber of my being, this didn't work at all. I feel like there was way too much you had to suspend to believe the story of teens being able to: buy drugs, be on drugs, have alcoholic parties and have students hooked on dangerous things at a prestigious boarding school! If it's a very expensive and sought after school, parents would need to be assured that the security and rules are enforced for the kids to attend. The adults were never present, unless it was related to the crime stuff and just being in the background after that. Plus, Charlotte Holmes is basically a female version of Benedict Cumberbatch's interpretation of Sherlock. She's not her own unique person at all. While the narrator tried, this couldn't keep my interest after almost three hours of listening.
DNF'D at 52%
Reasons: I found this audio book on my library's Overdrive app. I had heard the narrator do Shadow and Bone and since I liked her work, and judging by the premise of this book, I wanted to try it out. But just past the halfway mark, enter the pet peeve so many people have with YA novels: the two characters falling in looove without ANY signs or indications that they liked each other. During the painful process of getting a tattoo (this is the 1860's on an isolated island by the way), the two characters suddenly have Cupid's arrow right in their hormones and they start making out and become obsessed with each other. What the unrealistic crap?! Once my ears heard this, my motivation vanished faster than people's love for the TV show LOST. 
If this type of pet peeve grates your nerves, do not attempt this book. The plot was consistently bogged down by the amount of repetition of Avery just wanting her magic back. The mother as the "villain" is completely a cardboard cut out with no substance or threat. I will continue to try out audio books done by Lauren Fortgang, but this 2014 debut novel completely crashed and burned and will be left to rot.
There you have it everyone! Let me know what you read in February. I'm a weird person that likes to know what people have read. You never know when a book could become your next favorite. Have a great day guys 🙂