So, I totally saw the wrong topic for the month, especially with the SFF Awards recently. This may be a little bit late, but here's 5 of my favorite SFF books. Some of these I've mentioned, but I'm trying to mention lesser known books. A couple honorable mentions will be at the bottom as well. These are not in order because I love them too much 🙂
If you want to participate in the Top 5 Wednesday group, here's the link for info and topics:
https://www.goodreads.com/group/show/118368-top-5-wednesday
5. the dresden files by jim butcher
Harry Dresden is the only listed wizard in the Yellow Pages in Chicago. This urban fantasy series is exciting, intense, snarky and one awesome, eccentric main character. There's talking skulls, fun folklore twists and side characters that steal every single moment they're in. There's currently 15 books out right now, with more on the way, but trust me, it's fun and one amazing audio book 🙂
4. the pendragon series by d.j. machale
If you have a son, friend or younger brother that needs a series to read, give him this. I may be a girl, but I found this series back in 2003 and read every book as they came out. Young Bobby Pendragon is a MVP basketball player, popular and has a crush on his friend Courtney. But his uncle shows up and takes Bobby on amazing adventures through different worlds and even alternate realities. It's funny, imaginative, great characters and one very satisfying series as a whole 🙂
3. warbreaker by brandon sanderson
While I love pretty much everything that Brandon Sanderson writes, this one has always stood out to me. It's about two sisters, with one being sworn to the God King as a political sacrifice/marriage, while the other one has no knowledge of the court or politics. But then, the uneducated sister goes instead! There's also characters who are worshipped gods of all kinds of views and personalities. There's also a love story that I've always loved. I also recommend the audio book for this amazing book. Plus…talking sword…signed up yet?
2. the gold seer TRILOGY by rae carson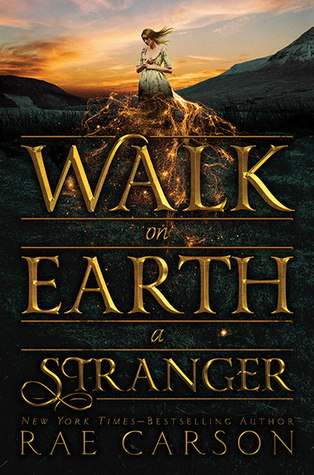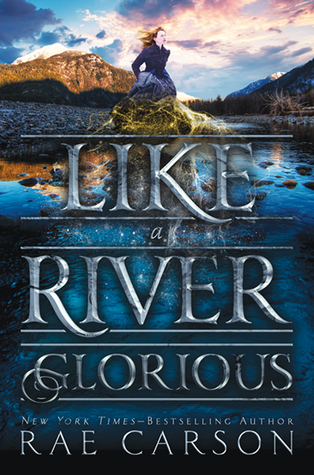 This western fantasy trilogy is very underrated, let alone Rae Carson in general. This story takes place in 1849 America during the Gold Rush. Leah Westfall can sense gold in the earth, and after her parents are killed, she makes the treacherous journey out West to hopefully find safety in California. I love how beautifully written, honest and creative this series is. Leah knows how to hunt, shoot and survive in the wild. Jefferson, her best friend, is a hardworking, honest man who doesn't let the prejudice against his Cherokee heritage bother him. If the covers don't sell you to try this series, I don't know what will. The final book is out in October and the struggle is real!
1. jackaby series by william ritter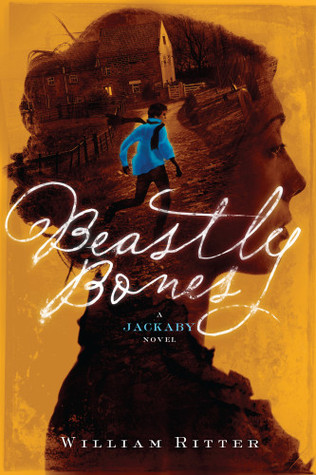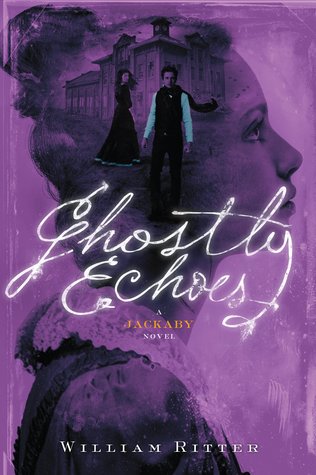 I picked up Jackaby at a used bookstore while on vacation last year and read all three books within a couple months. This wonderful series is not a series that reads like other ones. There's no romance as a focus or subplot, no negative tropes and such. It's also NOT a Sherlock retelling. There are elements that may seem like it, but it's about a man called R.F. Jackaby, who can see the supernatural auras and creatures. Nobody really takes him seriously in New Fiddleham, but he does help solve crimes. Abigail Rook, whose perspective we read from, comes to America and becomes his assistant. The mysteries are fun and entertaining, great atmosphere and great characters. The platonic relationship between Abigail and Jackaby is both funny, witty and endearing. The third book really takes you for a roller coaster and I'm dying for the final book out in August 🙂
A few honorable mentions are:
Roseblood by A.G. Howard
An Ember in the Ashes series by Sabaa Tahir
All the Mistborn books by Brandon Sanderson
The Old Kingdom series by Garth Nix
The Word & the Void trilogy by Terry Brooks
These five are only the tip of the iceberg of my love for fantasy books. Comment below and tell me some of your favorites, ones you want to read and what you think of the ones I've listed.
Thanks guys 🙂