This tag was created by the wonderful Tiana @ The Book Raven! This tag helps us share our love for different types of covers. Tiana did such a great job with her choices and format of this tag. I'll leave a few people tagged at the end that I really want to hear their thoughts 🙂
rules
1. Thank the person who tagged you
2. Mention me the creator of this book tag
3. Use the original tag image in your post
4. At least tag 1 fellow blogger for this tag
5. List the rules
"no ideas but in things": a book cover that perfectly expresses the novel inside
I had to read this novel in one of my creative writing classes in college. My professor raved about this book. The different writing utensils on the cover give a small indication of what the characters are like and it's a funny, unique bookish story about a once established author who teaches a nightly writing class…until someone ends up dead! *dun dun dun*
"dark and lovely": a book taht is so creepalicious you just want to eat it up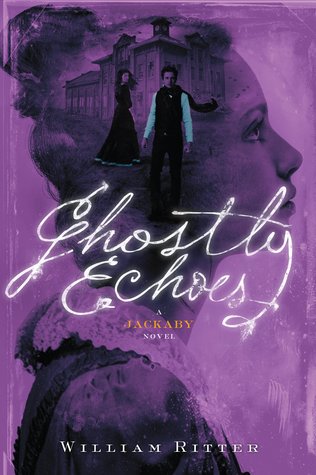 This third book in the Jackaby series gives major chills and supernatural darkness to this at first fun, fast paced mystery series. This book feels like it carries a heavy weight of dread with the large house in the background and the two people looking very uncertain. It's not intensely scary, but the murder that closely mirrors one of the characters and the revelations about other characters start to turn this series into a thrilling, possibly dark conclusion. This is the best book in the series right now 🙂
"sugary sweet": a cute cover that is so fluffy you want to give it a hug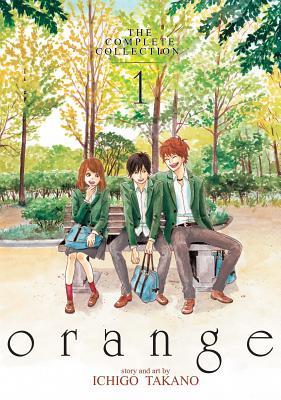 This sweet, touching manga series is a lighthearted and meaningful story about a girl who receives a letter from herself 10 years in the future. At first she believes them to be a hoax, but when a new boy comes to their school, the warning in that letter makes her and her friends step up to befriend this troubled boy. This cover is bright, happy and reminds me of summer. It's a nice change from the very high fantasy that I read. If you love contemporary YA books or if you want to try manga, this is a great choice.
"the simple AESTHETIC": a book cover that stuns with the most minimalistic of design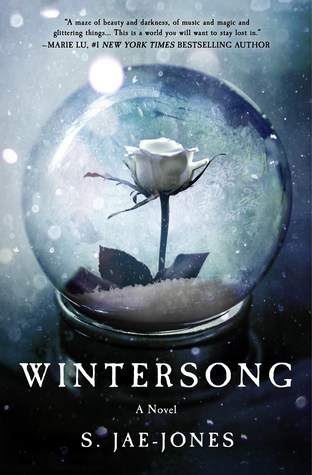 A white rose settled within a snow globe is eye catching and mysterious. I saw this cover and immediately requested it on Net Galley last year. This minimal design shows the elegance you'll read in this Labynrinth/Goblin King retelling. The cover doesn't tell you exactly what you'll get, but it promises a chilling but beautifully written story. A full review is to come this year 🙂
"COVER ENVY": A BOOK COVER YOU WISH YOU HAD ON YOUR SHELVES, BUT DON'T YET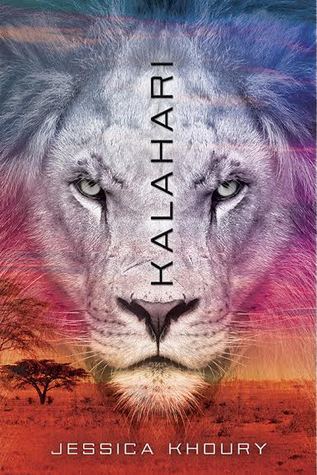 I first saw this at Barnes & Noble last year and loved it! I've read Khoury's popular novel The Forbidden Wish and have gushed over it ever since. I want to read her previous books and this one stood out to me the most. It takes place in the Kalahari desert, where a group friends get lost after an educational safari goes wrong. I've never read a book that takes place in a huge desert. But once I read it from my library, this beautiful paperback edition is going on my shelves 🙂
"traveling abroad": a beautiful book cover featuring a country outside your own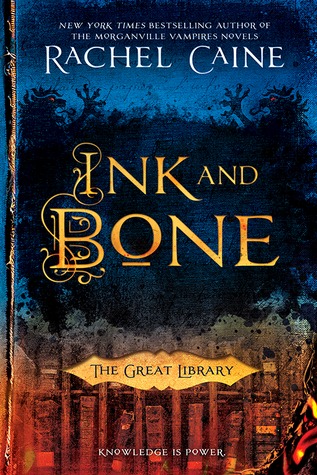 I'm slightly cheating on this, but since this series takes place in Egypt and surrounds the Library of Alexandria, it made this list. I've heard about the famous ancient library in school for years. The concept of this series that had this library survive sounds incredible and people come from all over the world to this library. It'll be a great introduction to a diverse cast and the love of books.
"the color wheel": a cover that showcases one of your favorite colors
Be still my heart! This gorgeous recent release in The Bone Season series has had my book cover snob heart swoon. (This will be featured in an upcoming post) I'm beyond relieved that the publisher will still continue to print the original art concept for these books. The alternate cover makes my eyes bleed. The author even said herself that the royal purple has major significance to the arc of the story. I can't wait to dive into this book after I'm done with book two. If you love this series, buy these original covers and support this designer's work. Plus, there needs to be more purple books in the world 🙂
"switching gears": a cover change that you actually like
I briefly remember seeing the original covers for this series back in high school. But I saw the new ones, remembered the brief plot and read all three back to back. I like the newer covers because the white is very alluring to the eye and the cloth over the face represents the surgery teenagers get to become "pretty." The original cover has a lack of style to lure in readers. Plus, many of us hate the "models on the cover" that used to be popular way back when. I'm really glad this series got a nicer tune up. The three books (fourth isn't necessary) are pretty great 🙂
"OLDIE BUT GOODIE": A FAVORITE COVER OF YOUR FAVORITE CLASSIC
I read this book during one of my final semesters of my English degree and immediately loved it. I'm not a major reader of classics, but this short book was lighthearted, romantic, funny and clever writing style talking about social commentary at the time and even breaking the fourth wall. We all see the plain, flat or boring editions of classics. But the publishing houses have really stepped up their game with giving bright and beautiful editions of classics. I think this one captures the love for music that the main character Lucy has and the beauty of love and romance in this story.
"and the winner is…": which cover listed above is your favorite?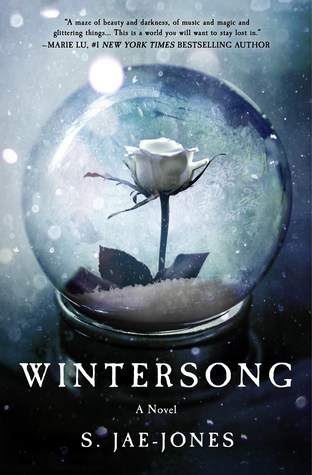 I would have to say this cover, even though it sucks choosing. This one gives me feelings of beauty, mystery and magic. Ever since I saw the cover on Goodreads, as well as the premise, it was one of those books that I always wanted to read. Even now, thinking about it, I feel like the rose represents the beauty inside all of us, trying to escape whatever prison it's suppressed in. (It'll make more sense once you read it)
i tag the following people:
Salmah from Salmah's Bookshelf
Pretty much everyone should do this tag! Tiana did such an awesome job; let's talk about our favorite covers and show her book people appreciation 🙂 Thanks guys!