It's Wednesday yet again! This was created by Lainey of Gingerreadslainey and is now moderated by the great Sam from Thoughts on Tomes! Here's the Goodreads group for info if you want to join!
This week's topic isn't something I like very often. I'm not a huge fan of "angsty" romances. But there's a few on occasion that I do enjoy, but it doesn't go past this list. This will not be in order, since I like these all equally. I'm honestly surprised that I had this many :p
1. North & South (2004 BBC miniseries)
I had seen this on Netflix for a couple years and didn't think much of it. But when I started working my library job, one of my coworkers, whose very well read and picky of what she likes, highly recommended it. Oh man! This 4 episode story is romantic, a bit angsty and an accurate portrayal of how people discriminated because of class and upbringing in the past. Margaret Hale is from the South, who moves north and meets John Thornton, a harsh factory owner.
What I loved is that you can tell that they start to feel something for each other, but due to social norms, they can't freely express it. The tension just kills you for much of the miniseries. Plus, Richard Armitage and Daniela Denby-Ashe are absolute perfection. But if you love period pieces, or need something to watch, go check this miniseries out.
2. Roseblood by A.G. Howard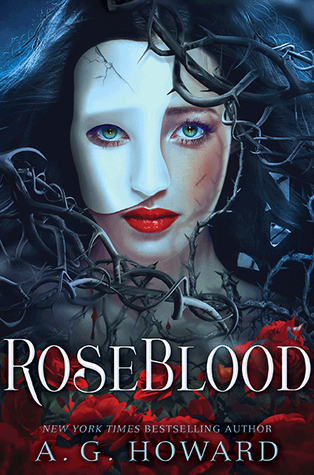 Ever since I saw the 2004 film, with very little knowledge of this classic story, I was transported to an amazing Paris opera house with great music and a cool story (for my younger self). I've since read Leroux's original novel, Susan Kay's retelling and the current A.G. Howard release. I'm mainly picking Roseblood because I really enjoyed how angsty and even a little dramatic the relationship is in this book. This type of story is a bit twisty, but one you have to find out what happens. A.G. Howard did a fantastic job bringing a modern twist to this classic story. The romance, for me, was a good positive if a little angsty pairing. If you love the popular musical, or if you're curious about this retelling, read this!
3. A Room with a View by E.M. Forster
This 1908 novel is a fun and lighthearted and angsty story about Lucy, whose touring Italy with her older cousin and falls for George, the son of a lower class family. She's already engaged to a pompous, boring man and is trapped between being herself with music and George and her Edwardian values. This is a more tame angsty romance compared to some other books, but it's still a great story of two people who want to love each other freely without current social classes and values. Lucy is a girl who wants to follow her heart and George is a honest man with good intentions.
4. Memoirs of a Geisha by Arthur Golden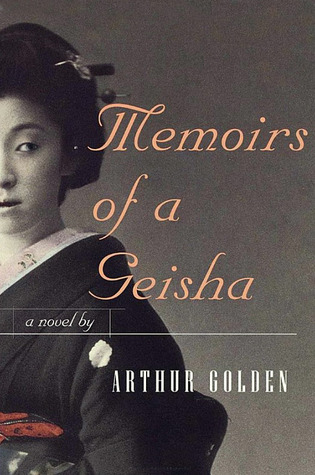 A novel that tells the story of a fictional, celebrated geisha and her story of her struggle, fears and the desire to find love in a world where her true feelings don't matter. She falls for an older man, the Chairman. The depiction of what these women went through to be beautiful, graceful and deemed perfect in society is shocking, tragic but also exotic and interesting. The brooding Chiyo goes through as her love for the Chairman deepens is endearing and a great love story.
5. Spike & Buffy from "Buffy the Vampire Slayer"
I was always more of a Spike/Buffy fan. They're relationship was full of tension, banter, mixed feelings that led to a small possibility. I always felt like they clicked together and the angsty parts were more emotional (and sexy) to me than most of the Angel moments. I still like Angel, but I like the changes to Spike's character that turned him more human.
There you have it! Let me know some of your favorite "angsty" romances. While it's not a buzz word at all for me, there's a few good ones out there. Have a great Wednesday guys!
Book covers pulled from Goodreads