Normally I don't do much of a TBR each month because I'm a mood reader. I pick stuff up from the library or on my shelves. But with the Tome Topple read-a-thon, as well as a couple new releases, this TBR makes it easier to follow 🙂
tome topple read-a-thon books
april 7th through  april 20th
I listed a post earlier of what books I would like to get to for this popular read-a-thon. There's at least one that I will get to. But here's a couple others listed just in case things don't go as planned.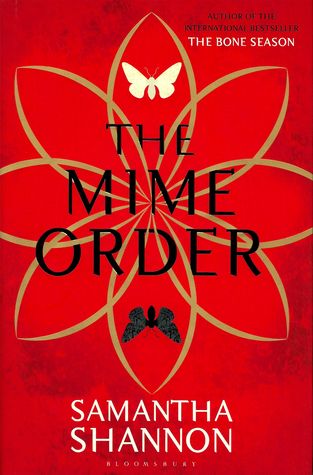 Oh all these lovely books! Laini Taylor's new books came out this week and I just got it at work. If I've already started this by the time this post goes up, it's ok lol. Many of us have been trying to be patient for this book to come out. The audio book is narrated by the lovely talented Steve West. I also plan on finishing The Mime Order this month, since my reading slump didn't let me finish this month. But I know for sure that I will get to Lair of Dreams on audio book, since the third one isn't out until October. Still can't wait to have January LaVoy tell me a story 🙂
extra tbr books for april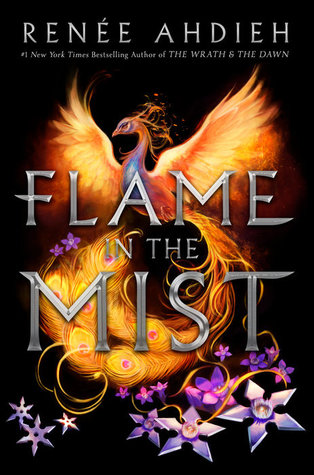 TADA!!! Yep, you see correctly! I won this new, highly anticipated release through Penguin First to Read. I read a sample earlier this year on Net Galley and enjoyed that it's about the daughter of a prominent samurai. I don't know exactly if it's a Mulan retelling, but hey! We love stories of Japan's past and I can't wait to dive into this 🙂
I bought this book last year at a used book store after falling in love with the first chapter. This is set in the 1920's about a young woman who has psychic abilities and is the illegitimate daughter of Harry Houdini… and that's all I needed to know. This isn't talked about at all in the book community. But it's been lonely on my shelf, so I want to get it done soon.
This nostalgic, classic fantasy book has been on my radar since I got my library job. Four of my coworkers gush about this political and very twisty books. The audio book is only 7 hours 30 minutes, so it should be a quick listen. I tried the first 85 pages with the physical book, but I'm not sure if I was in the mood yet. But I'm really crossing my fingers that the audio book helps. This series comes highly praised by authors like Garth Nix, Laini Taylor and Leigh Bardugo. And the next installment comes out in May.
There's my TBR! I think I'm getting back in the swing of reading/listening with the help of a couple items at the tail end of March. I'm stoked for Tome Topple and if you're participating, I would love to see your progress. If you've read any of these or are going to, comment below and let's talk.
Have a great day everyone 🙂
All pictures are from Goodreads