Since the last half of March, I've been experiencing the new Zelda game on the Nintendo Switch. The long wait was worth it and hopefully you all will be able to get one if you're still waiting. So far, it's really hard but very ambitious, beautiful and very fun. Since it's been consuming a good chunk of time, I thought a book tag related to this game franchise is perfect 🙂
I found this tag on the awesome Sam's channel from Sam's Nonsense. Her video, along with the original creator, are linked below. There's 13 questions spanning the Zelda universe.
the legend of zelda book tag
1. the legend of zelda: name your favorite classic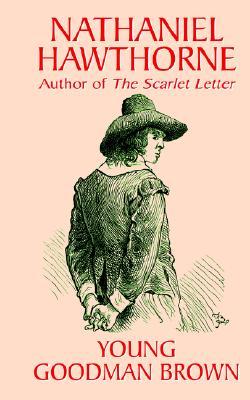 I have to keep going with Young Goodman Brown by Hawthorne. If you haven't read this short story, you're missing out. It's about a young man who goes into the woods at night to go on an errand and it doesn't go well. I studied this short story twice in different literature classes and loved that no matter how many times I looked at it, the ending is completely unknown. It's an open ended and creepy story I can't recommend enough.
2. the adventure of link: a sequel that's just as good, if not better than the original
It's hard for me to say, but I think that Lirael might be better than its predecessor Sabriel. I loved Lirael's progression as a character as someone whose shy and doesn't feel like she doesn't have a home to growing into her destiny and forming a beautiful bond with the Disreputable Dog. Anything with talking animals already has my heart. I also loved how the Old Kingdom was expanded upon even more in this sequel and the cliffhanger immediately got me to pick up the third book. This is a must read sequel!
3. link's awakening: the saddest book you ever read
Just putting this here…such a bloody punch to the feelings! Mandatory trilogy and a rewarding ending that needs to be experienced at least once in your lifetime.
4. ocarina of time: a book where the character matures (grows up)
While this series doesn't cover a long period of Bobby Pendragon's life, his personality and perspective is a drastic change from a naive, MVP basketball player in middle school to an experienced teenager whose witnessed destruction, loss betrayal and many other emotions. Bobby endures a lot as a Traveler as he tries to stop Saint Dane. I loved how he matured and changed. While he was a bit whiny in a couple of the books, his situation really is understandable with the responsibilities he faces.
5. majora's mask: a book where time is an important element
This short story holds a time limit over your head as two cops try to figure out a murder while in a virtual world. One of Sanderson's most unique stories 🙂
6. oracle of ages and seasons: a duology or two books that don't get enough attention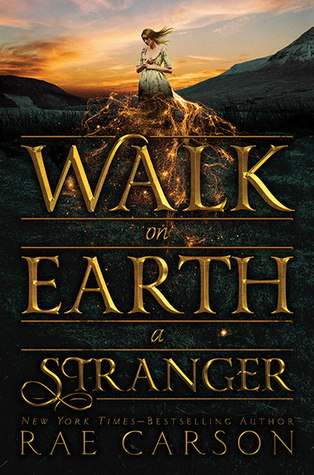 Running with the Demon was the second novel I read by Terry Brooks. I found it in the mass market paperback fantasy section in my early teen years. The trilogy is about our world and how demons are trying to escape into our world to wreak destruction. A young girl named Nest is learning she has magic that she didn't expect and John Ross is a Knight of the Word who seeks Nest for her help. While it may not seem groundbreaking as a series, I love how the magic and demons were portrayed in this series. I never found it predictable and do recommend it if you're wanting to read some more "under the radar" fantasy books.
Walk on Earth a Stranger was one I randomly picked on audio book from my library. I listened to it on a vacation and fell in love with both the series and Rae Carson as an author. It's set in 1849 and follows Leah Westfall, a girl from Georgia who can sense gold in the earth. After her parents are murdered, she follows her best friend Jefferson out west to California during the Gold Rush. It's a sweeping western trilogy with a fantasy element thrown in. I love how real and true Carson writes the early American days and the dangers of traveling west. It was also long listed for the National Book Award and won the Spur Award for Best Western Juvenile Fiction.
7. wind waker: a book that revolves around the sea in some way
This sequel to The Girl of Fire and Thorns uses the sea as a way of travel for Elisa and her group to find out more about the Godstones that have been mysteries to their world for centuries. They find a ship out into the sea and find new locations and helps take the plot to different places.
8. four swords: a book or series with the best fandom
I'm not a follower of fandom stuff, but I do love Brandon Sanderson's fans. They're always nice and easy going with every book signing I've been too. People mention their Cosmere theories, which questions they might ask Sanderson, etc. I always feel included when I do talk to his fans at signings or Comic Con type events.
9. minish cap: a book that reminds you of being little
My mom read so many of these to me as a little girl. I loved the gorgeous illustrations and it was a staple of library books when I was a kid. Whenever I see them now, the nostalgia always makes me smile 🙂
10. twilight princess: a book with a dark theme
As soon as I finished this  audio book years ago, I wanted to take a shower, watch cat videos for a week and never see this book again! I rarely read any type of horror books, if at all. But I really enjoyed I Am Legend and A Stir of Echoes also by Matheson. This chronicles four people who enter the Belasco House to investigate the events that happened this house. Originally written in  1971, it was not short of darkness, death, occult creepiness and definitely not for the faint of heart.
11. skyward sword: a book that was hard to get through
*I actually didn't have too much of an issue with the controls in Skyward Sword. I haven't beaten the final boss either, but I'm kinda keeping my fingers crossed that it'll be re-released with easier controls lol.*
The audio book was the only way I finished this book, and that's not a good thing in my book. This book failed on giving me legitimate reasons why Cath eventually ends up being the evil Queen of Hearts. All she does is bake, complain about the king, never communicate her feelings until she snaps, blah blah blah. I found Cath annoying and it didn't feel Wonderland enough. It felt like an alternate Regency England with a couple weird elements thrown in. I also thought that a couple of the side characters were more developed than Jest, the love interest. Their romance held no chemistry whatsoever and felt forced to finally start happening towards the end. I know this is well loved, but it was a major struggle to not DNF this one for me.
12. Hyrule warriors: a highly ANTICIPATED book release
Expected Release Date: June 6. 2017
I saw this on an "Anticipated YA Debut Novels" list through Facebook. This one popped up and it's been blurbed as being for people who are fans of Sabaa Tahir. It's about a girl whose people have always heard the voice of a river god to guide them on their voyages across the waters. There's also pirates and a looming adventure involved and looks like a fun debut novel to try 🙂
13. "Wii-U title"/A.K.A bREATH OF THE WILD: WHO DO YOU TAG?
I'm going to tag the following people:
Drew from the Tattooed Book Geek
Even if you haven't played the new game, definitely do this tag if you love the Zelda games! I wasn't sure who else to tag, but feel free to do it if you wish 🙂 Let me know what your favorite Zelda game is and what you think of "Breath of the Wild" either from game play or the trailers. Have a great day guys 🙂