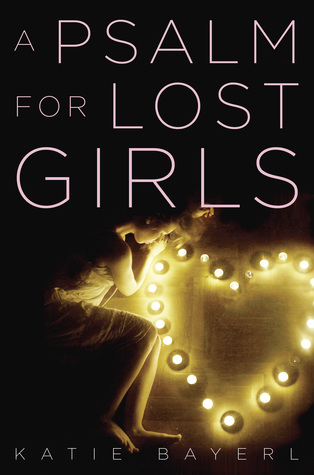 Title: A Psalm for Lost Girls
Genre: YA Contemporary/Mystery
Release Date: March 14, 2017
Audio Length: 10 hours, 26 mins
Narrators: Kyla Garcia, Julia Whelan and Saskia Maarleveld
Goodreads Synopsis: Tess da Costa is a saint — a hand-to-god, miracle-producing saint. At least that's what the people in her hometown of New Avon, Massachusetts, seem to believe. And when Tess suddenly and tragically passes away, her small city begins feverishly petitioning the Pope to make Tess's sainthood official. Tess's mother is ecstatic over the fervor, while her sister Callie, the one who knew Tess best, is disgusted – overcome with the feeling that her sister is being stolen from her all over again. The fervor for Tess's sainthood only grows when Ana Langone, a local girl who's been missing for six months, is found alive at the foot of one of Tess's shrines. It's the final straw for Callie.
Characters: There's three different perspectives in this book. You have Callie's perspective, Tess's journal entries and a general narrative that follows the young girl whose found early in the novel. Callie is a very prickly character and it's understandable with how she's sometimes mean, jumps to conclusions and doesn't have the best relationship with her mother. She's grieving for her sister Tess because Tess was her whole world. Tess did her best to understand Callie and she feels alone with her sister gone. She's fighting against all the people in the town who saw Tess as a saint and the obsession with getting Tess canonized as a saint.
While Callie can rub people the wrong way, I really enjoyed how she changes as a person. It's a gradual change which felt real and kept her character consistent. She learns how to channel her grief differently as she learns some truths and sees the effects of her decisions. Tess was also a great perspective to listen from. Her journal entries show a girl whose trying to navigate this new title given to her. She struggles with the voices that she hears and the ridicule she faces with being claimed as a saint. She was a major contrast to Callie, but their chemistry as sisters was beautiful and undeniable. They don't always agree, they have different interests and do fight, but it felt like real life. Even though I don't have a sister, this made me feeling like I wanted a sister.  In my opinion, this is what Caraval by Stephanie Garber was missing.
 I will say that there could've been a little bit more development of Danny and Callie's mother, those are just two small nitpicks. Everything else was great.
Audio Book Narrators: The best narrator was Kyla Garcia, who narrated Tess's journal entries. Her voice conveyed a range of hurt, confusion, love, loss and humility and brought Tess to life. Julia Whelan offered a slightly creepy feeling to the general narration and built a bit of suspense. Saskia Maarleveld, who does Callie's POV was better in this audio book than she was in Hunted. She was better at having a range of anger, confusion and sometimes hurt in Callie's voice. She didn't quite succeed again with any sense of urgency with stuff at the end, but I'm glad that I liked her performance more and I'll another audio book by her. All three of these narrators were great in their own way and you feel right at home with each one of them. Check out this 5 minute sample from Audible:
http://www.audible.com/pd/Teens/A-Psalm-for-Lost-Girls-Audiobook/B01MZFAVJ9/ref=a_search_c4_1_1_srTtl?qid=1492305544&sr=1-1
Overall Thoughts: I had heard about this book once on a booktube channel before it came out. The premise sounded unique and when it was available on Audible, I gave it a shot. I do recommend this audio book; it was impressive to see the range that the three women brought to the narration. I also loved the writing style; this was sad, realistic, sometimes raw and honest and it was beautifully conveyed through Bayerl's writing. It didn't feel like a debut novel to me and I'll read her future works. I also loved how the story offered an honest look at what small town life is really like, the toxicity of the media and honest questions people have about religion and miracles.
Rating: 
While there's a negative stereotype of police officers and not enough balance between the extremist religious views against the skeptics, it's a great contemporary to get into. I felt like  I learned how people see religion differently and how people grieve when they lose a loved one. The message at the end of this book felt like it was saying to let people have their religion that comforts them and do your best to remember your loved ones as they were. The ending offered a hopeful future and while you may not feel satisfied with the unanswered questions, that's how life is and that made it even better. Even though it's been a couple days since I finished this book, I do miss it which I don't say often.