Ever since YA books have been a thing, we've seen many re-imaginings of famous tales or retellings of classic novels or short stories. We've seen tales like Cinderella, Sleeping Beauty and Beauty and the Beast fill bookstore shelves in the last 5 years. With that said, I've been getting tired of most retellings. I'm sick of seeing the same things be retold again, while there's mounds of other books out there that offer more unknown stories. But I was interested to see what people came up with for this month's Monthly Recommendations. While you won't be surprised by a few things on this list, I hope you'll find one that interests you or one you haven't heard of before. I'll also list a few that are still on my TBR. Let's get started; these are numbered according to the original tale and not rating. Some will have more than one grouped together for one story.
1. Phantom of the Opera
We've seen the movie or the musical and can't get that signature music out of our heads. Since the original 1912 novel by French author Gaston Leroux, Hollywood has made many adaptations of this story. I've read 2 retellings of this famous story that I've really enjoyed.
Phantom by Susan Kay (1990)
I originally found this book clear back in high school 10 years ago on accident. I was looking for retellings, since I had seen the movie when it came out and loved the original UK cast. So when I found this book, I've devoured it 3 times since. It's a deeply detailed character study about Erik. It chronicles his life with his awful mother, the deranged circus, becoming an assassin in Persia and other emotional issues before meeting Christine. It is an adult retelling for a few reasons. But if you love true character driven novels, and have wanted more of a story centered on Erik, look no further than this masterpiece. It may be a bit harder to find, but Amazon  has some used copies and you could get lucky at used bookstores. But this story is worth every penny. I love this tragic passage found in the inside flap:
"My mind has touched the farthest horizons of mortal imagination and reaches ever outward to embrace infinity. There is no knowledge beyond my comprehension, no art or skill upon this entire planet that lies beyond the mastery of my hand. And yet, like Faust, I look in vain, I learn in vain. . . . For as long as I live, no woman will ever look on me in love."
Roseblood by A.G. Howard (2017)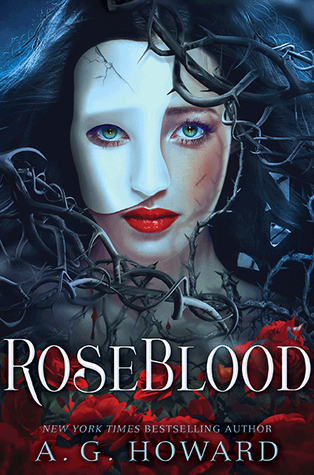 There was some decent hype about this retelling before its release earlier this year. I got it from my library and finished it in a few days. It's a modern retelling about a girl named Rune who has a powerful singing voice with consequences attached to it. When she attends a French art school that has the Phantom legend attached to it, as well as someone watching her, she's starts to realize what her gift really is. There are some mixed reviews on this book, but I really enjoyed this retelling. It brings an element that is rarely used in literature that I found made it even more Gothic. I also liked Rune as a character and how Howard uses the original tale to make it her own. If you love the musical,  you need to read this one as well.
2. Beauty and the Beast
Beauty by Robin McKinley (1978)
The older entry on this list is another one I read in high school. This story is much closer to the original tale, but I remember falling in love with the way McKinley told the story. Beauty is very plain looking and flat footed compared to her sisters. When her family loses their fortune and her father accepts the hospitality of a magical Beast, Beauty volunteers to go to the mysterious castle. While I haven't read it in 10 years, I always see young girls check it out from the library over and over again. It's a simple, yet tender story about loving someone for who they are. This debut novel made McKinley a queen of fairy tale retellings and one you should add to your shelf.
Hunted by Meagan Spooner (2017)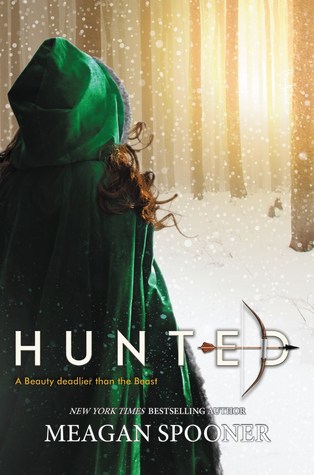 Anyone who has followed me for any length of time knows that this book not only caught me off guard, but became an instant favorite. This tells the story of Yeva, who goes out into the cold wilderness to find her father after hearing him tell about a beast tracking him. You also get the Beast's perspective throughout this book, and his ominous presence makes you fee like you're being watched. It's a beautiful story of family, sacrifice and finding what you really want in life. I felt a very strong emotional connection to Yeva, who sacrifices for her family and doesn't let herself be distracted from her goals. We need more literature role models like Yeva in  YA literature today. *This is my absolute and definite recommendation on this list.*
3. The 12 Dancing Princesses
Wildwood Dancing by Juliet Marillier (2007)
This is yet another high school read. My school librarian at the time had just purchased this book and asked if my friend and I would read it to see if she should keep it at the library. Of course, she kept it, we loved it and it's another retelling I give to people at my library. Set in Transylvania at the castle of Piscul Draculi, this is the story of 5 sisters who find a gateway to the fairy world every full moon. There they make friends and dance all night, with even some romance in the air. This is on the fluffier side of retellings, with great sister bonds, beautiful writing and a great overall story.
4. Aladdin
The Forbidden Wish by Jessica Khoury (2016)
This Aladdin retelling is worth all the hype that it has on Booktube. Jessica Khoury tells a lush and inventive story about Zahra, a djinni whose discovered by Aladdin in the dessert. But when the djinn king knows of her escape, he offers Zahra a chance to be rid of her lamp and her feelings for Aladdin get complicated. I listened to the audio book of this from my library and fell head over heels for the authentic characters, dessert setting and original take on the tale. Khoury has excellent pacing and offers a great insight to Zahra's character. If you've been meaning to read this, go pick it up. Everything great you've heard is true 🙂
5. The Goblin King/Labyrinth
Wintersong (Wintersong #1) by S. Jae-Jones (2017)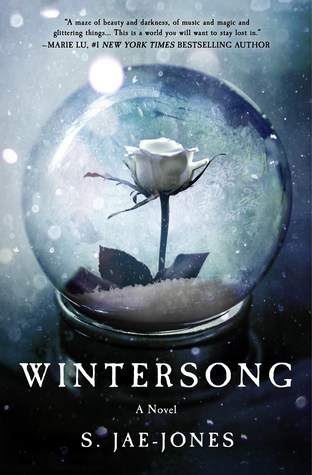 After originally reading this last year, I wasn't sure what to think. But over time, many elements of this story stayed with me. While I need to re-read it again, there was a lot of this book I really enjoyed. It centers around Lisel, whose musical family owns a tavern in a German village. She used to play with the Goblin King when she was a child. But her musical composition skills are completely ignored in a time where women were suppressed. But when her sister is taken by the Goblin King, she has to face him again and the fate that awaits her. I do understand the mixed reviews that have come out after the book's release. But in my opinion, I loved Jones's writing style, word building and how she made the tale her own. I also couldn't get enough of the deep musical research that went into this book. On the flip side, this is for much older teen readers due to sexual situations and it is not the best relationship. But if you like the legend of the Goblin King, or just really curious, go check this out. The sequel and conclusion is out in January 2018.
Final Recommendations
The Dresden Files (2001-present, ongoing)
Retelling: Various myths/creatures
There's 3 different kinds of vampires, billy goats can kick your butt, fairies are vain and dangerous and talking skulls read dirty romance novels. This popular urban fantasy series is a great mixing pot of different myths and creatures. Almost every book talks about a different creature and Butcher gives it a fun twist.
A Fierce and Subtle Poison by Samantha Mabry
Re-imagining: Rappacinni's Daughter by Nathaniel Hawthorne
This is the most recent read on this list and it was magical. Set in Puerto Rico, a kid named Lucas is determined to find out if the rumor about a house at the end of the street belong to a girl filled with poison. With goregous writing, lush descriptions of Puerto Rico, this is one debut novel to go find! Plus, it's a re-imagining that I don't believe has been done before.
TBR BOOKS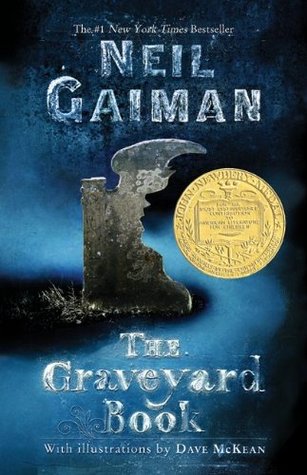 Have you read any of these retellings? Which on my TBR list should I get to first? If you have any other retellings to recommend, leave them in the comments. It's never a bad thing to keep filling up your TBR! Have a great day everyone!