When I saw this topic, not only was it a great idea, but kinda intimidating at the same time. This list doesn't have a lot of SFF titles, but these are books that have setting/culture that's not Western Europe or American. Some of these are also ones that I have not read, but have on my TBR and have heard amazing things about. *No Order*
1. The Queen's Thief series by Megan Whalen Turner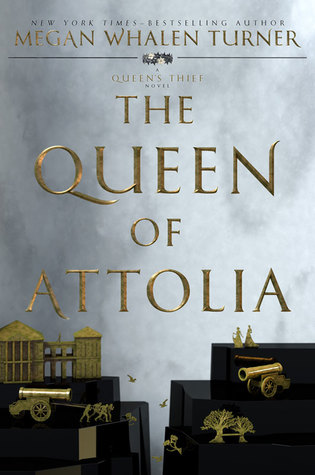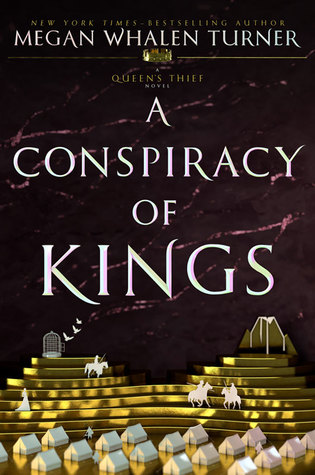 Inspired by: Mediterranean Sea/Greece
This classic fantasy series has such a refreshing feel to it. While there's stone buildings, olive trees and traditional tunics and other clothing, there are guns and watches. With both modern elements and an old world setting and politics, this is entertaining, surprising and so well written! There's not a lot of political fantasies that keep you on your toes and suspect almost everyone. Plus, everyone is smart and conniving in their own way; you don't see the "stupid, reckless teenager who doesn't think anything through" in these books. If you're sick of modern tropes in YA like me, this will help relieve your stress.
2. The Historian by Elizabeth Kostova
Inspired by: South Eastern Europe
I read this when I was 17 and hating my required reading in high school. It was the first adult novel that made me keep reading and get sucked into a story. It takes you to Hungary, Turkey and Transylvania as a young girl finds a letter inside of a book in her father's library. It's also a cool take on the Vlad the Impaler legend. While it's a chunkier book, I remember learning so much about the countries that I knew nothing about. For those who want to challenge themselves with adult fiction pick this one up.
3. Burial Rites by Hannah Kent
Inspired by: 1800's Iceland
Set in  1829, this haunting debut novel tells the story of the last female publicly executed in Iceland. It's an atmospheric novel that I've heard wonderful things about forever. Iceland is a place no one talks about or writes about. The author actually lived in Iceland for some time and learned about the public execution, leading to writing it for a few years. Here's an interview that talks about her process for being inspired to write the novel. This is one I need to read before the end of the year!
4. The Emperor's Soul by Brandon Sanderson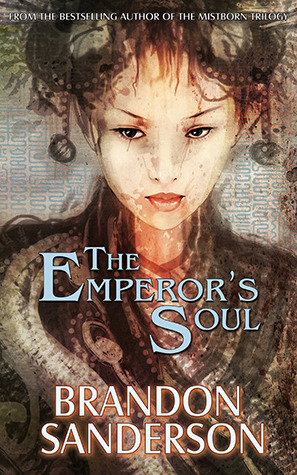 Inspired by: Asian/Korean culture
Goodreads Synopsis: Shai is a Forger, a foreigner who can flawlessly copy and re-create any item by rewriting its history with skillful magic. Condemned to death after trying to steal the emperor's scepter, she is given one opportunity to save herself. Though her skill as a Forger is considered an abomination by her captors, Shai will attempt to create a new soul for the emperor, who is almost dead.
Oh man, this Hugo Award winner is magic in word form! Many people I know claim this novella to be one of their top favorite works of Sanderson. The level of detail and care to this "forgery" magic system is unlike anything I've never read. Sanderson took his time from being in Korea and learning of their history to make a stunning Asian fantasy city. While it's set in the same world as Elantris, the reference to it is tiny and you can read this by itself. Need something quick to read? Don't know where to start with Branson Sanderson? Pick up this gem 🙂
5. The Whale Rider by Witi Ihimaera
Inspired by: Maori culture
Originally published in 1987, this short story tells of a young girl named Kahu of a Maori tribe in New Zealand. She craves her grandfather's attention, while he's focused on trying to find the next whale rider of their tribe. But there's only Kahu. I know people who have been to New Zealand and talk about the wonderful Maori culture. This little book seems to be a required reading for those who live in New Zealand. This is another to get to really soon!
There we are! I hope you found a few ideas on this list for books that aren't just inspired by Western Europe or America. Reading more about the world always makes us more perceptive, educated and understanding. What books do you recommend that are inspired by other cultures? Have you read any of the books I mentioned?