Oh man oh man I'm so stoked about this ARC I acquired recently. I do the Penguin First to Read program, where you earn points and they offer you new books every month in literary fiction, romance, mystery/thriller, YA and science fiction to try and review. I've only reviewed something once, since they don't do fantasy often. But then I saw this upcoming release available to snatch and I did this:
Why you ask? Well, I read a sample of this upcoming fantasy read in the Fall/Winter Buzz Books and it drew me in! The concept of the magic and the setting is so alluring that I've been crossing my fingers that I would get an ARC. Penguin First to Read wins the day with: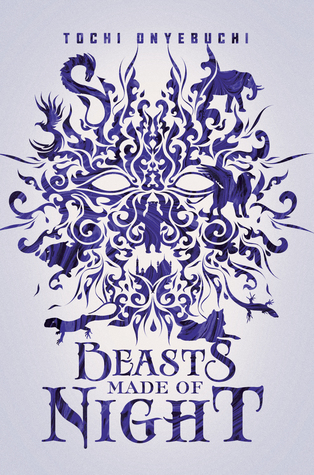 GUYS! I'm so excited for this book. This a Nigerian inspired fantasy books that was on my anticpated releases list that I recently posted. I have never read an African inspired fantasy, but I loved what I read of it. It's my next read when this post goes up; this is one to look into and watch for! If you are a Penguin First to Read member, go to your main page and see if you can still get a copy.
There we are for another installment. This is really made my day yesterday and I'm hoping it's great, since I've had some bad luck with ARCs this year. If you're excited for this one, let me know! If you've read it already, what did you think?