This month's topic highlights the authors that we either read everything they write/buy everything they publish or they can be an author who only has one novel out and you're dying to read more from them. All the authors on this list are ones I've read almost all their works except for a couple; a few of them only have a couple releases since they are newer authors.  Granted, if any of these authors went from writing a fantasy book to a deeply disturbing horror novel or something like that, then I wouldn't go for that book. But these are the top authors I completely trust with their world building/magic, writing style, characters etc. While I do have a number 1 author, the rest are not ranked. I will also show pictures of the books I have read by these authors.
8. William Ritter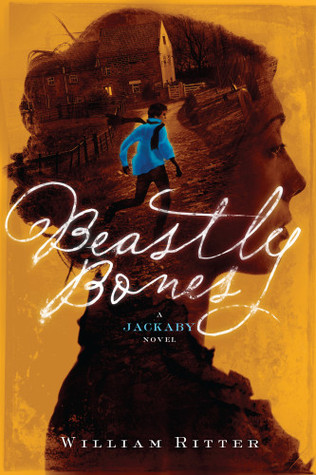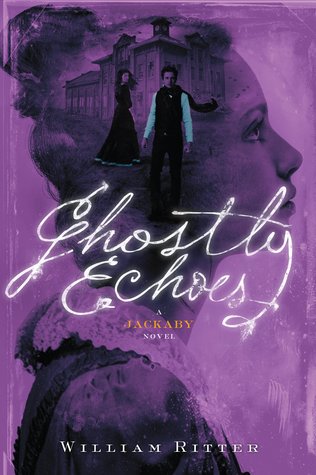 This author has the almost complete Jackaby series out and it's fun, imaginative and really fun writing. It's been blurbed as "Buffy meets Sherlock" and it's completely true for the first 2 books. Then book three smacks you in the face and starts taking you down a more dark but thrilling path. William Ritter writes what he wants, which makes his books refreshing. He'll take folklore from different historical times and cultures and make them fun and new. He also doesn't force romance into his books as the main plot or subplot. Instead, he's shown great platonic relationships, friendships and even people that have common ground to try and understand each other.
7. Rae Carson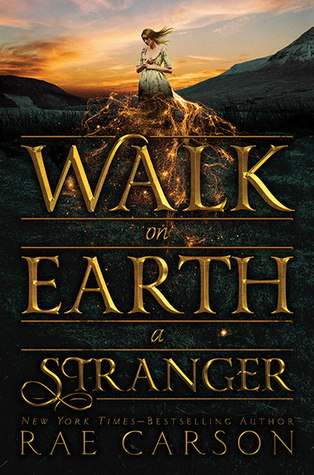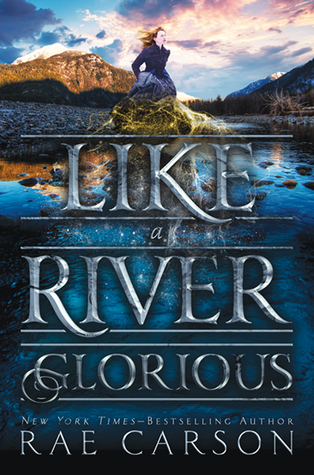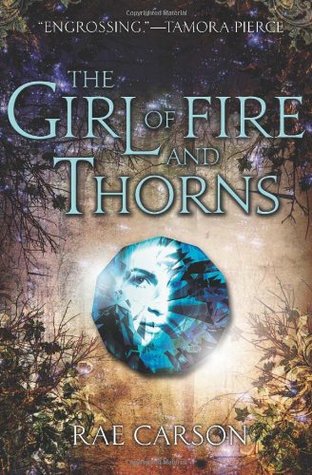 Her first series is a lush Latin inspired culture and shows a young girl tasked with a duty from God to fulfill her destiny, whatever that may be. It's a great trilogy that shows a fantasy world with religion, finding yourself and bursting with imagination. Her next series, with the final book out this year, is a sweeping American west trilogy. Leah Westfall can sense gold in the earth, and after her parents murder, she and her friend Jefferson take the dangerous trek out west to California. Rae Carson continues to show in each book a sense of being grounded. Whether it's a fantasy or American history, she's sticks to her story and has a great female character trying to figure things out as she gets older. Her characters aren't as they appear and there's always, at least to me, great silver linings with great life lessons. While she writes more romance into her stories, it's minimal enough to cause distraction to the reader and it always feels authentic and that it takes the proper time to blossom. Whatever she writes, I know it'll be with a mature and sweeping writing style that always captures my attention and takes me somewhere else.
6. Samantha Mabry
With one debut novel out and one out in October, this woman sure knows how to make writing feel almost supernatural. Her magical realism elements are so cool and blend in perfectly with the story. Her debut novel is a retelling of Nathaniel Hawthorne's short story "Rappacinni's Daughter" but it's set in Puerto Rico about a girl filled with poison. Her upcoming novel, which I've read a sample of is set in dusty, unforgiving dessert somewhere in the dessert. Sara Jac and James are two people in love who are trying to make their lives a bit easier in this dessert. When they hear of a ranch called The Real Marvelous, they set out to find work there, even though people warn them to stay away. If you are looking for a new author to get into, and if you love magical realism, I'm confident you'll enjoy Samantha Mabry's work.
5. Sabaa Tahir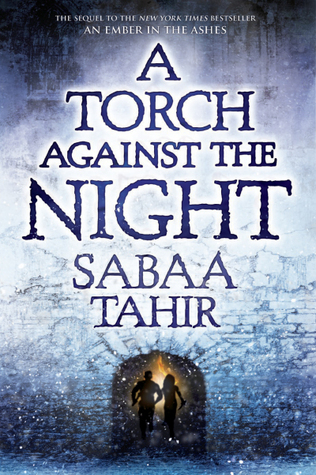 Oh man this woman blew me away last year when I picked up the audio book for An Ember in the Ashes. The fantasy world is inspired by ancient Rome, with some Middle Eastern elements added in the second book. Laia is a slave, whose brother is taken away by the empire for treason. So, she finds a group of people who help sneak her into Blackcliff, a military academy where young kids and teenagers are trained to be Masks, who kill for the empire. She has to spy on the Commandant in order to find her the location of her brother. Elias is an accomplished student at Blackcliff, but hates the path they're putting him on and he wants out. These two people meet up and get way more than they thought with trying to escape. If you haven't read this series yet, you're missing out. Sabaa Tahir does not shy away with violence and the cruelty of the empire as well as the politics and betrayal. She's not afraid to bring the ugliness of people front and center, which is very emotional and intense. Laia is very scared of being outside her comfort zone and her gradual process to become stronger is so compelling. Sabaa herself talks about being very similar to Laia as a teenager and she puts those past emotions into this character, making her a relatable character. With her grounded story, flawed characters and plot choices, I'll read anything she comes out with.
4. Jim Butcher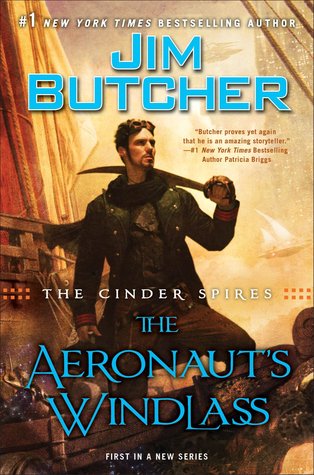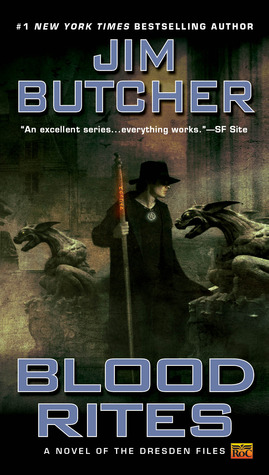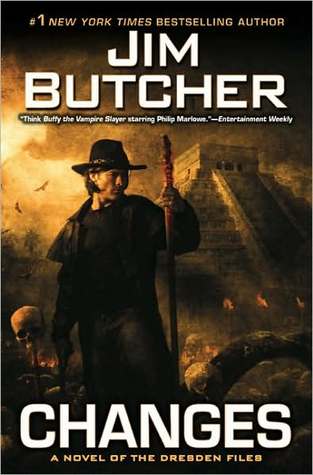 Yep, many many pictures for this author. Honestly, the Dresden Files is one my favorite series for those who have followed me; I mention it frequently. But I love how Jim Butcher writes his stories. He has a great balance of snark, cockiness, chills and ripping your heart out. Not only that, but he is a master of understanding cats! If you've read his Aeronaut's Windlass, you know that those cats stole the whole book! Since I'm a writing style oriented person (blame college for that), I love it when author's have a writing style that easily flows, balances many emotions and a wealth of imagination. He's required reading for fantasy fans 🙂
3. Meagan Spooner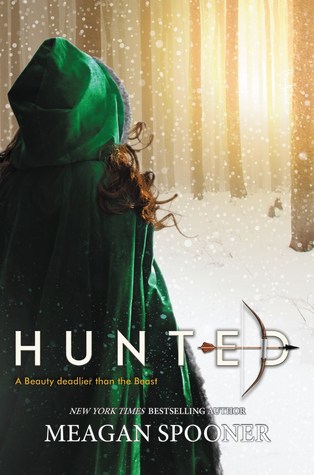 With only one book, this woman has really stood out to me. This book is still one of my top favorites of the year and it shows in so many ways. Meagan Spooner writes characters that are selfless, use their words and work through their flaws/fears. She also doesn't use many cliches like other authors do. So now with this book under my belt, I'm so stoked to read the books she co-writes with Amie Kaufman and her Skylark trilogy. But I do hope that she'll write more books on her own. Her voice is so organic and smart that makes a compelling read.
2. Garth Nix
This guy's books have inspired me since I was 12 and truly got me into fantasy. His worlds are so original, fun, polished and sometimes a little scary. But he's also versatile, writing stuff from fantasy, science fiction, middle grade, fairy tales and a regency romp. Garth Nix always writes something I can enjoy, especially his short stories. Besides his famous and influential Old Kingdom series, he's got short stories about a magical school, stories about love and a fun western tale. It's the best for an author to flex their genre muslces and he's done so well in so many genres. If you've only read a couple Old Kingdom books, I highly recommend his few standalones and short stories to get a more full grasp of his stories. People of many ages will at least a few stories by him that will be fun, scary or even inspiring. Another required reading author for any fantasy fans.
1. Brandon Sanderson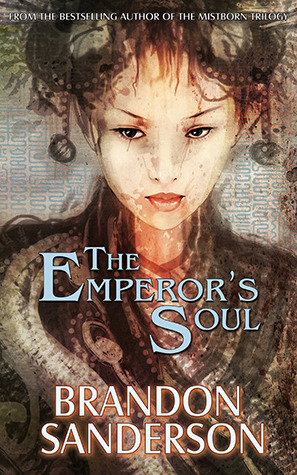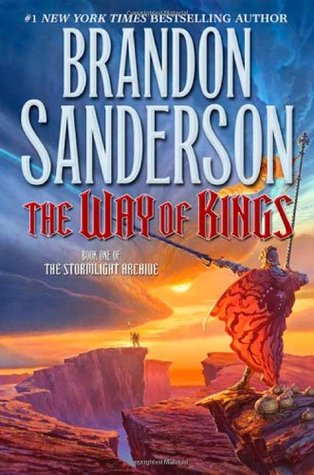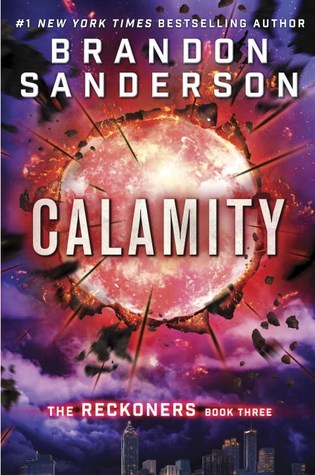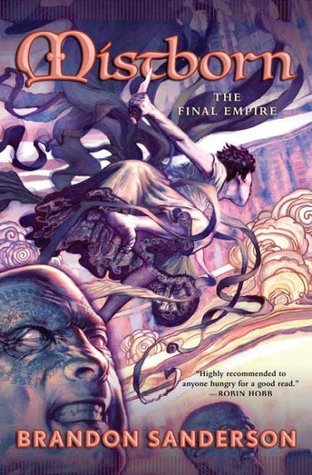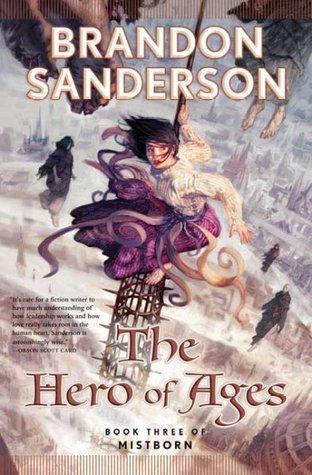 Enter my most read author and devout fan of his work. Ever since 2011 when I was Mistborn for the first time, I knew Sanderson was someone special. Six years later and more than 10 works read by him, I've never experienced any major disappointments. Instead, I've been whisked away to a futuristic sci-fi where people gain super powers, a school that teaches chalk drawing magic, a scary forest, metal drinking bad ass people, world of storms and ancient powers, etc. What I love about Sanderson is his originality. His books do not sound like other books when it comes to his politics, magic systems and world building. The black hole in his brain is just an awesome phenomenon. Have I not liked every single thing? Yes, sometimes a finale is slightly underwhelming or a short story is a little too short. But those are so minor compared to the tears, fear and laughter I've experienced with his books. He brought something new in the fantasy genre with the Mistborn series and fun teenagers in his YA books. With every story he creates, I will loyally follow every journey he offers. Sometimes his books take a few years, but once you read the final product, the months or years of waiting is completely worth it. I will be doing a guide to his books very soon, so if you're not where to start, stay tuned.
Alright everyone! I know there's lot of pictures and it was a bit long, but thanks for sticking to the end. If you've read any of these authors, please let me know and we can talk about them. I hope you found something new to try and feel free to leave any auto read authors you have in the comments 🙂