This topic was an interesting one for me. Having been in the blogging community for a little over 6 months now, I had to dig through my read books to see what books I loved before creating my blog. It's a huge list and I know I've mentioned many of these on my blog. So hopefully these 5 are ones I do love and ones that make you not roll your eyes at me with talking about the same few books lol. Let's jump in!
1. Half a King (Shattered Sea #1)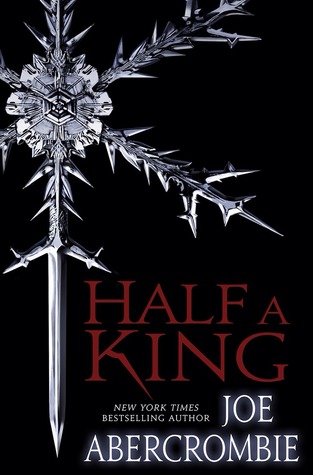 I can't remember where I heard about this book, but I was hooked in the first chapter! This is about a young man named Yarvi, whose in line for the throne, but his mangled hand makes him a target for jokes, abuse and persecution. When someone tries to kill him, he manages to escape and goes on a journey to get back home and find is inner strength. I haven't finished this trilogy, but this first book was a great story of a man not letting people put him down. It's a really fast paced fantasy book that to me, feels like a pretty solid stand alone book. It also got me into trying more adult fantasy books.
2. The Girl of Fire and Thorns Trilogy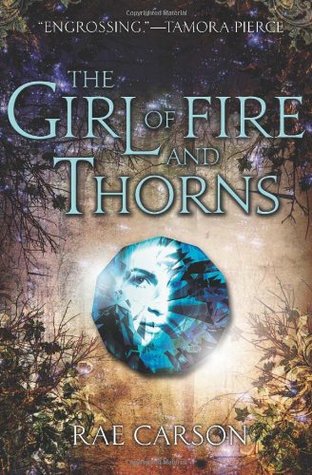 I remember buying this in a random book store, being really interested by the plot. When I picked it up, I read the last 250 pages in one day! This tells the story of Elisa, a princess who is overweight and is married off to another king as a political move. She's also a secret bride which doesn't help her self esteem. But when someone kidnaps her, she's forced to find out who she is and realize what the Godstone in her navel truly is. It's a fantastic story of self discovery and an example of beautiful world building. This is a Latin fantasy world and it will make you salivate for pastries like nobody's business. I devoured this whole trilogy in one year and Rae Carson became an auto read author. This is a YA fantasy that's a cut above the rest 🙂
3. Walk Two Moons
I found this book in elementary school I remember the cover and synopsis drawing me in. It's about a girl who doesn't know where her mother is. It's about her finding out what happened to her mother, as well as a coming of age story. What I do remember is that it was a beautiful story of family and growing up. It also won the Newberry Award in 1995 and it remains a popular kids book. I highly recommend this for girls who are wanting a Newberry book to read that's amazing!
4. Memoirs of a Geisha
I randomly picked this up in high school and this was educational, brutal and beautiful! This follows a young woman who is put into the world of being a geisha. The atmosphere of this time in Japan is so lively and you follow her as she strives to succeed, find love and conquer many adversities that stood in her way. It also is such a great novel told from a female that's written by a male author. It can be really hard to write a character that's a different gender sometimes and this is a masterpiece. If you're intrigued by geisha culture or books set in Japan, this is required reading. Plus, the movie is stunning!
5. The Guernsey Literary and Potato Peel Pie Society
I had an old job where I sat at a desk all day where people paid for things and checked in. This book had been left by someone and they never claimed it. So when it was slow one night, I read the book and finished it in two work days. This is based on real events on the island of Guernsey during WWII. Told entirely through letters, it tells of a young woman who received a letter from a man on the island and she experiences the warming community there and their love for books. This was a both an adult novel and historical fiction that I loved and it was a nice change from the fantasy I primarily read. It's a fun, happy and enlightening book to read quickly or a fun book club book 🙂
What books did you love before joining the book community? What made it/them so special? Have you read any of these ones or heard of them?