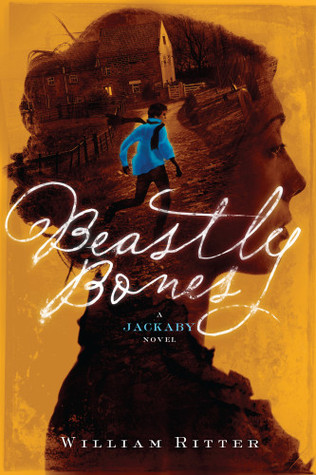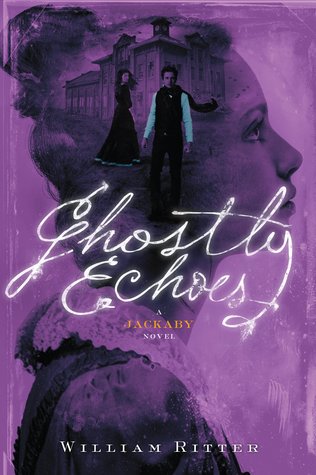 Series Name: Jackaby
Number of Books: 4
Publication Dates: 2014, 2015, 2016 and 2017
Genre: YA Urban Fantasy/Supernatural
Overall Synopsis: The year is 1892 and Abigail Rook is a young lady from England whose always to be a lady of the sciences. But with her parents rather wanting her married off, she takes what money she can and comes to New Fiddleham in the United States. There she meets R.F. Jackaby, a young man with tacky clothes and the ability to see the supernatural. Through needing a job and having strong deductive logic, she becomes Jackaby's personal assistant. With having a duck, a ghost and a frog notorious for deadly gas, Abigail and Jackaby set off on creepy and thrilling mysteries.
This is such a fun series! It has great writing, lots folklore, doses of macabre descriptions and a platonic relationship that's rare to see in YA these days. I inhaled the first book nothing to next nothing about what other people thought about it.
The first book is following Jackaby and Abigail as they track down a serial killer. The police think that Jackaby is crazy and even try to lock him up for meddling in their case. But there's more than meets the eye. It was fast paced, fun, witty and featured folklore that I had never heard before.
Since I did read this more than a year ago, here's some original thoughts on my Goodreads review after I read this: "This books was funny, quirky, a bit freaky and so refreshing! It was great to read a book that was different from the epic fantasy/retellings I've reading recently. While Jackaby is inspired by Sherlock Holmes, Ritter completely makes his own world in this great series. The supernatural creatures mentioned are some that are not used in common books right now, which I loved. Plus, Jackaby was a bit socially different like Holmes, but his more human side was wonderful to see. He was his own person and inspired Abigail to be the same. I liked their evolving working relationship. Another thing I absolutely loved was Jackaby's house. Go read it and you'll see what I mean. The quirkiness in this book may not always be for everyone, but for me, it was funny and made me smile."
Rating: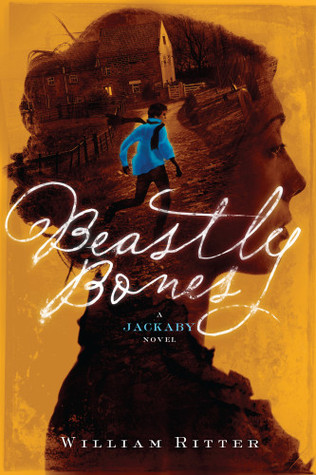 Book two follows a mystery about stolen dinosaur bones, taking our paranormal solving duo out the country side to investigate. But then, book three offers a darker and more personal mystery for the ghost Jenny Cavanaugh. The fourth and final book is a deadly battle with their deadliest foe ever, fighting for the lives of New Fiddleham.
I listened to this sequel about a month after reading the first one. The series is narrated by Nicola Barber and she's a perfect voice for Abigail. But I don't think I wanted to listen to the whole series on audio; I have my own voices when I read it. Here's some of my original review for nostalgia's sake: "Really solid sequel to Jackaby! It was fun having a mystery revolve around dinosaur bones and a new location outside the city. Ritter decided to go more character driven and it really worked for me. We got a good foundation for the main people in the first one. He gave his characters room in this book to grow and make their decisions. While it's a little slow in the middle, the ending was spectacular! I can see the plot of possibly the rest of the series or at least the next one. Ritter is really good at giving you small pieces to keep reeling you in."
Rating: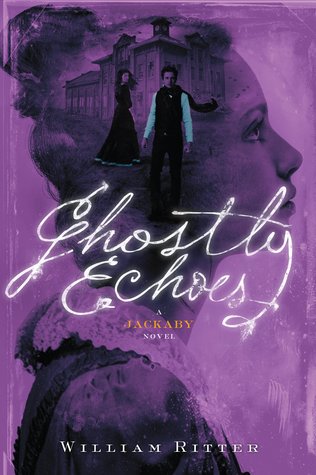 This third installment, being the best  in the series, is where things get dark and personal with the characters. Jenny finally asks Jackaby and Abigail to find out what happens to her when someone is killed in the same exact way she was ten years earlier. I was reading later in the evening to dive deeper into the book when I was first reading it. Here's some of my original review back from September 2016: "I got misty eyed and felt my heart ache and cheer for them throughout this book. The things we learned show such care for character development. I also wanted to know more about one of the main characters in particular. There's so much emotion and truth hanging in the book's atmosphere, but we can't get quite get there. Like I keep saying, Ritter just keeps getting better at enriching this world, and allowing his characters to be beautiful human beings. I could relate to the three main characters for different reasons and that's grown since the beginning. There's even some beautiful, quiet moments of reflection from Jackaby and Ritter just captures thoughts of how important family is, the legacy we leave behind and how the smallest life matters. We need more messages like that."
I also re-read this this month in preparation for the final book and my feelings were the exact same as when I originally read it. Jenny became my all favorite character in this book and I loved how she realizes her abilities and purpose.
Rating: 
 Then, the the final book came out and this was my second most anticipated book of the year next to Stormlight 3. I had very high hopes for this, and when I signed up for the blog tour and got a copy, it felt even more special. I did do a blog tour post on this back on Sunday, so go to my link provided to see my full thoughts on the final book.
The Dire King Blog Tour + Review
Rating: 
Overall Series Rating: 
This series is perfect for people who love the Lockwood & Co. series, Buffy the Vampire Slayer, Supernatural, Grimm and all things folklore. There's myths/creatures/items from other countries that I never knew existed. Ritter uses his knowledge of mythology to mix things up and brings a fun, witty and fresh series that teens will love. It's not too scary for teens to read, especially those who don't like dark stuff. Plus, if you're tired of seeing main characters always getting together and need something with very minimal romance, I think this will help give you something fun. I will read anything this author comes up with next. I hope you enjoyed this full series review and I hope that you'll give it a try.
Which book is your favorite? A favorite character? Have you read the final book and did it satisfy you?