There are those books out there where you shouldn't read the full book jacket or reviews on Goodreads. We've all had those books that we've went into practically blind, and at least half the time, they end up becoming favorite reads of ours. These are books I read, where I rarely read reviews and just read them when I was ready and ended up loving. These aren't ranked, as many of these top 5 lists aren't. Let's jump in!
1. Strange the Dreamer by Laini Taylor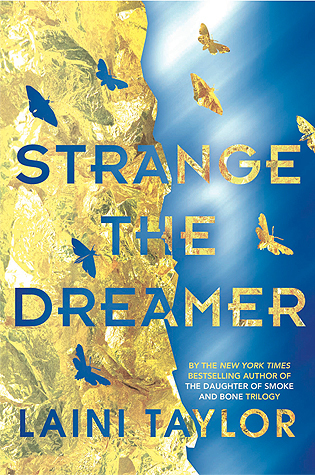 You all those reviews and Booktube videos saying to read this without reading the synopsis? Yep, it's all true. I knew of the basic plot going into this book and trust me, it's best doing that. This book, full of wonder and mystery, is best going in blind to avoid possible spoilers. I'm glad that many Booktubers don't give much of the plot away for this amazing book. If you do want to know a few more details, you can check out my review of this book linked below. But trust me, the mystery is worth it.
5 Reasons to Experience Strange the Dreamer
2. A Shadow Bright and Burning by Jessica Cluess
The negative reviews for this book, in my opinion, are just ridiculous and you don't need to waste your time there. If this alternate England historical fantasy sounds good, just go into it. It's about a girl who can burst into flames who finds herself pitted against the Ancients, monsters that have taken over parts of England. That's ALL you need to know. With only that vague info going into it, I had nothing making my opinion biased on this. I loved the nasty monsters and Henrietta as a fantastic female character.
3. The Queen's Thief series by Megan Whalen Turner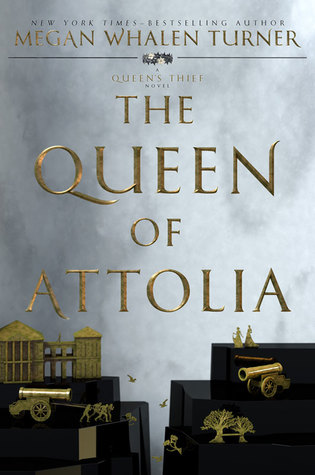 I've still only read the first 3 books in this influential and beloved series, but going in blind is crucial! The synopsis on the back on the books after the first one do spoil events that happen and you need to stay away from those. If you really enjoyed the first book, just jump into the next ones and let the story unfold for itself. While this series has been around for a long time, I was almost spoiled for things by a co-worker. Also, if you've seen the Epic Reads video talking about this series, you CANNOT read them in any order. If I read the second book before the first one, they would've made no sense. So if you need a series to marathon, there's 5 books in this ongoing series waiting for you.
4. The Bone Season by Samantha Shannon
This series has been making the rounds a bit with the third book recently coming out. I picked this first book up at a book store, only knowing that it was an adult urban fantasy dealing with clairvoyance and that's all you need to know as well. It's very well crafted, great writing and some surprising turns. I highly recommend this book if you've been hearing good things and been interested.
5. Roseblood by A.G. Howard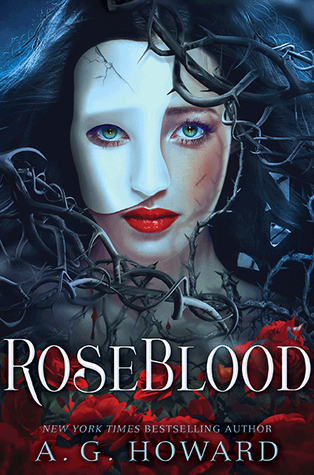 Currently, this book has a 3.36 rating on Goodreads. Don't believe that crap! I went into this book when it came out in January knowing it was a Phantom of the Opera retelling and that's it and I really enjoyed it. If you're a massive Phantom fan, you should give this a try. Don't read any reviews and just dive into the book. It's a great modern twist and the author did a really good job at keeping that atmosphere we all love about the show 🙂
Here's a few that I went into blind that I ended up really enjoying. What are some other books where you shouldn't read the synopsis? Do you agree with these choices?