For the month of creepy books and Halloween, this was a great pick for this group. I'm not a huge seeker of mystery novels; many of them seem the same thing to me. But I managed to find a few books and movies that have a mystery centered around them. I will only 2 mystery books a TBR segment at the end, since they're very famous and ones I do want to read. Nothing is ranked. Let's jump in!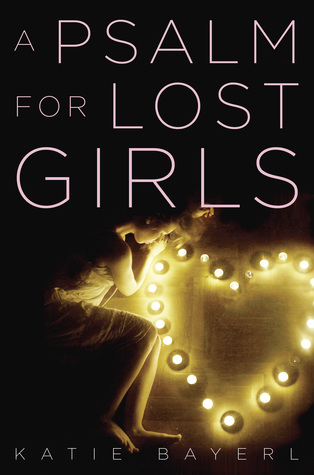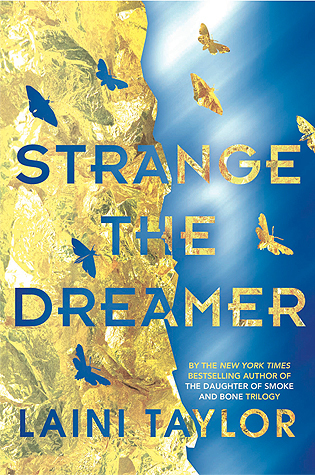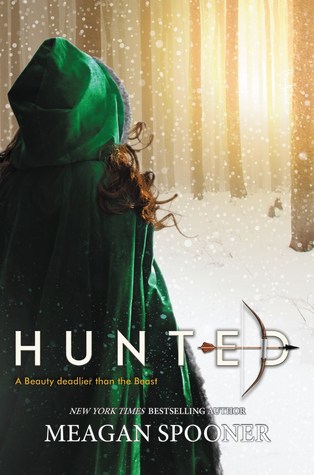 A Psalm for Lost Girls by Katie Bayerl: This debut novel is a mystery set in a small town Tess da Costa was believed to be a saint with healing powers. But since her death, her sister doesn't have closure. It's a mystery to see about Tess's life and struggles with being viewed as a saint as well as other things. I haven't seen anyone talk about this book which is really sad. It's a really great story about loss, sisterhood and grief with fantastic writing.
Strange the Dreamer #1 by Laini Taylor: This whole first book in Laini Taylor's new duology is a mystery. Weep is a hidden city that has been lost to memory for 200 years and the reader, along with the characters, have no idea what's actually going on. The slow build of the mystery feels very true to the story and the pay off is so worth it and makes you screaming for book two. While I know the pacing isn't for everyone, but this is her current masterpiece and can't recommend it enough!
Turn Coat (Dresden Files #11) by Jim Butcher: You can say that this whole urban fantasy series is set around different mysteries for each book, but I picked this book later in the series for a couple reasons. A character that you've grown to hate in this series is in trouble and has turned to Harry for help. With the way things turn out in this story. Butcher truly goes in a dark direction with the characters and it hit me so hard with the revelations and outcome. It's one of my favorites so far.
A Rose for Emily by William Faulkner: This classic short story revolves around the mystery of Emily and her family. While I cannot get into Faulkner's full length  novels, this short story is perfect for October. It's very intense, creepy and atmospheric as the main narrator and characters set to figure out what's really going on in the house Emily lives in. If you want to dip your toes into a short classic, try this one.
A Fierce and Subtle Poison by Samantha Mabry: Set in Puerto Rico, this debut novel revolves around Lucas, a white boy whose noticing girls are going missing and that the local legends of a poisonous girl being true. The mystery revolving the disappearances and the local legends was so addicting to read about. This book has been  polarizing since it's release last year, but I loved the culture of Puerto Rico and the magical realism elements.
The Westing Game by Ellen Raskin: I did mention this in my previous Monthly Recommendations list, but again, it's a children's mystery novel that so many people love. It's about Turtle Wexler and the mystery she gets wrapped up in. If you need a quick book, check this one out.
Hunted by Meagan Spooner: This "Beauty and the Beast" retelling has a huge mystery aspect to the plot with Yeva trying to figure out what happened to her father and the beast supposedly hunting them in the woods. The mystery gives you a feeling of the cold forest, quite isolation and the feeling someone is watching you. This is the ultimate retelling I've ever read. I've been dying to go back to it this year. If you like slower paced books, or ones with lots of atmosphere and not much of a focus on romance, this should be perfect for you.
In the Shadow of Blackbirds by Cat Winters: This debut novel is at the height of the end of WWI and the spike of the Spanish flu that killed millions. Mary Shelley Black is trying to find out what happened to Stephen, the man she loves who went to war. The way that Winters crafts the mystery is simply masterful. You're questioning what you're reading the whole time and keep guessing of what the truth is. It's a dark, hard hitting historical fiction that's perfect for lovers the Diviners series by Libba Bray.
TBR Books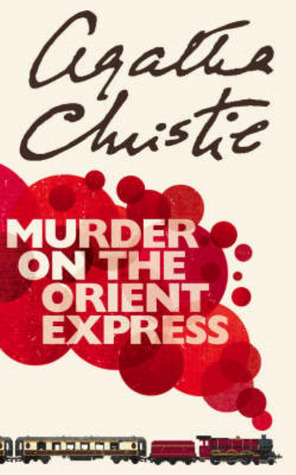 So surprisingly, I never had to read these books during my schooling years. But with the recent movie adaption of "Orient Express" coming out at the end of the year, seeing the trailer made me kick myself and make it a goal to read these famous and acclaimed mystery novels by the queen herself. Plus, these books were published WAY back in 1934 and 1939. These are also the only mysteries I could think of that I haven't read yet.
Have you read these mystery books? Did you like the mystery aspect of them? What are some books with mysteries that you love?