I love the seasons of haunted houses, nostalgic movies, candy, costumes and colder weather! Halloween is my favorite holiday over all the others. I've loved seeing all the recommendations posts and other related things. I saw Mandy @ Book Princess Reviews do this tag and thought it would be fun to do this one. I'm gonna try and use only books I have read, but you never know what other media might be in here 🙂
Rules
You must be honest
You must answer the questions as best you can
Tag at least 3 people
Follow the categories
Have fun!
Witches: A Character or Book That's Magical
This epicly huge fantasy series has been magical ever since I listened to this first book 3 years ago. The concept of stormlight (the magic) being used in unique ways is very innovative and new to read/listen about. It follows a few central characters as they navigate something evil that's coming. It's magical to see how Sanderson creates this world with the monsters, mythos, politics and many many twists. I've currently been reading a recap of this and the second one to prepare for the third book out in November. If you love reading epic fantasy, this is required magic to experience 🙂
Mummies: A Book You Can't Wrap your Mind Around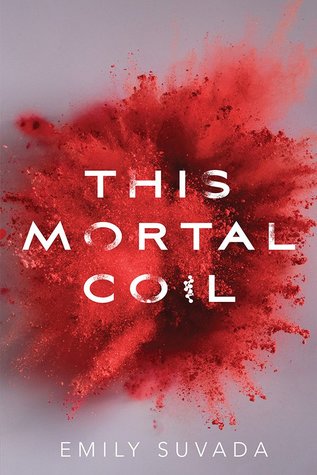 This book I'm currently continues to blow my mind! This debut scifi novel is set in the future where you can code and change your DNA. It deals with a nasty virus that's caused apocalyptic proportions and follows a young girl as she tries to navigate the way to find a vaccine. This book shows some amazing scientific theories, coding and full blown science that talks about what happens to you on a cellular level with this virus as well as genetics. The author comes from a scientific background and you can tell! *Review is coming in early November once I'm done*
Vampire: A Book, Series or Author You Can't Live Without
This lovely author is one I now can't live without! I've now read 2 novels by her and I just need to dive into more! If you're not familiar with Cat Winters, she writes YA paranormal historical fiction. They mainly take place in the early 1900's to the 1920's and deal with interesting issues like race, murder, the women's movement and other issues of the time. She tells the story how it is without sugar coating anything and you can tell how much passion goes into each book! Check my review of both her books linked here if you want to know more 🙂
5 Reasons to Read In the Shadows of Blackbirds
Werewolf: Best book to Read in the Middle of the Night
PSYCH! I'm changing this to a movie…because I can!
If you want the crap scared out of you, try this film! This shows Shyamalan back in his true form since his earlier works. James McAvoy plays a man with multiple personality disorder that kidnaps three girls. Don't look into the plot more than that. It's funny, sharp, intense and one thrill ride that should keep you up if you get scared easily 🙂
Zombie: A Book You Picked Up a Second Time/Continued after DNF'ing it
Yep, I originally DNF'd this book. When this came out in fall of last year, I couldn't believe I was finally getting another Old Kingdom book. But I struggled reading it; the writing style seemed too wordy and hard to get into. But earlier this year, I picked up the audio book and was able to finish it. While it's not my favorite in the series, some details you get later on were very satisfying. I'm glad I gave it another chance 🙂
Ghosts: An Ending or Twist You Predicted
When I did read this book way back when it came out earlier this year, I started realizing that it was going down a path that didn't seem good. So, I paused and predicted how it would end in a couple ways. And? I was right! For me, this book ended WAY too nicely! There's never a cruel punch to the gut, things are tied up and it's all a sugary nice ending which failed for me. If you hint at dark things ahead, KEEP them that way! Not every book has a nice wrapped up ending. This could've used more punch (and explanation) to be more satisfying.
Frankenstein: A Book that Truly Shocked You
Oh man…this was the first horror book I ever read and I wanted to take shower, put on a robe and watch cat videos for a week! This novel, first published in 1971 is about a group of people who stay at a famed haunted house to investigate it's paranormal activities. The house also belonged to a creepy dude into the occult.  While parts of it were interesting listen to as the characters slowly went mad, there was some gruesome stuff that made me enjoy it less. I then realized that book like this weren't for me. If you love horror books, check this out. Otherwise, definitely stay away if you don't want a crater in your brain…
Skeleton: A Book or Character that Chilled You to the Bone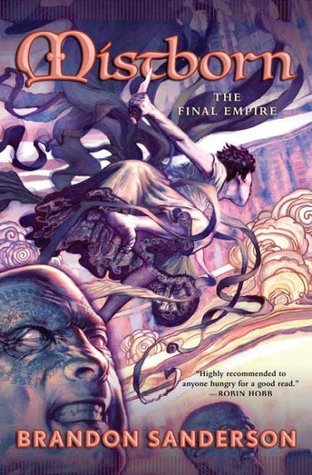 If you've read this amazing series, you remember the Inquisitors that work with the Lord Ruler. This hulking creatures have huge metal spikes driven straight through their eye sockets and the only way to kill them is pull the huge metal spike out of its back. They're fast and ruthless for a reason. When I read the first book for the first time, I was terrified when Vin was fighting one all by herself. The way they're made is also both creepy and fascinating as well. If you like magic systems that can go on the dark side, this series has plenty for you to dive into.
Ghouls: A Book that Left You Hungry
Yep it's a cookbook but I'm not sorry lol. This amazing Youtuber makes the most detailed, fun and great food videos! When she came out with this cookbook, I was excited to try new things. She does have normal recipes in the beginning of the book that are fantastic! I highly recommend her channel and if you're an aspiring baker, this book has great things to try out 🙂
Goblins: A Greedy Character
Jaxon Hall is the leader of the clairvoyant group our MC Paige is apart of and I hated this guy right off the bat! He not only wants to keep Paige's rare ability all to his group, but he also wants to grow his group and gain more respect in the community. As you read this first book alone, you see that he teeters on a dangerous fence with being gracious one moment and violent the next. His unstable nature makes him a major contender for a possible villain or begrudging ally in the series. I've only read the first one, but I can tell that Jaxon's greed will play a role in Paige's fate.
Devil: A Dark, Evil Character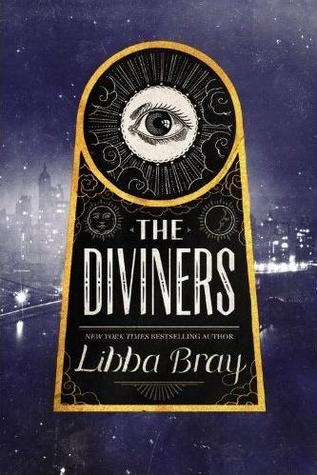 If there's one character that stands out as one just oozes evil and creeps you is John Hobbs, the antagonist of this first book.  A zealot hungry for blood, he stalks New Yorkers in the 1920's, singing a chilling song and reciting scary scripture like stuff. He's been the best villain so far in this series, with his mysterious nature and cold blooded instinct. This book is idea for staying up late and making sure all your doors are locked this time of year.
Grim Reaper: A Character You Love/Hated that Died
I'm just putting this picture here for right now. While I was overjoyed at an event that happened, I'm curious what the outcome will be…
Scarecrow: A book or character that scares you
I mentioned a scary book earlier in the tag 🙂
Monster Mash: Tag at least 3 people!
I'm going to tag the following people:
Acqua @ Acquadimore
Lindsey @Paradis Books
Justine @ I Should Read That
Have you read any of these books? What's your favorite Halloween creature? How would you answer these questions? If you want to to do this tag, be my guest and let me know if you post it 🙂