Recently, I posted a small thing about changing  up my reviews and stuff. I talked about that I'm going to start releasing installments of series I won't finish. I only mention them in my wrap up if I'm going to continue with the series. If I read a first book in a series however and I don't enjoy it, it does one of these posts. So every so often, I will post something like this with 3-6 series that I started but won't finish. So for this first installment, I have 5 to talk about. These aren't in any particular order.
Note: If you love these series, it's all good. I wanted to like many of these series, but I don't like everything I read. This isn't a personal attack on anyone 🙂
1. Caraval Series by Stephanie Garber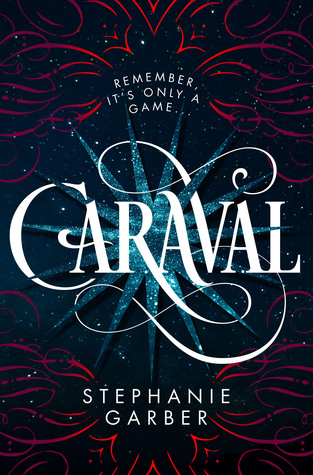 Like practically everyone and mother not too long ago, I got swept up in the hype of this upcoming book. I had read an early sample and my anticipation was even higher. But unfortunately, I won't read the sequel. This book didn't go there for me as being dangerous, thrilling, an actual "magical game" and showing a strong sister bond. The ending was way too happy, stuff was reversed so one one died and I didn't feel the sister bond at all. There also wasn't a magical game at all; you don't see the other participants in the book very much. This was a "meh" novel about a girl who tries to save her sister in a pretty looking city. The sequel's title and cover was announced recently, but that's not enough for me to continue.
2. The Unbecoming of Mara Dyer Trilogy by Michelle Hodkin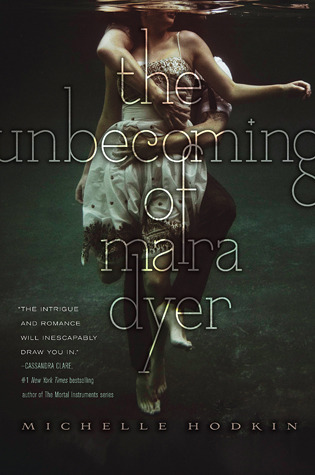 I grabbed this first book from the library after hearing some hype about it with the companion series coming out. It's basically about a girl who wakes up in a hospital, her friends dead and she's almost unscathed. She also has no memory of what happened, but starts having PTSD situations involving her friends. It also has a romance that's the disgusting quality of Twilight. After 140 pages, I couldn't take it anymore. The author put the paranormal main plot line to the side so that the awful romance be all angsty and centre stage. Noah says stuff like: you're not like other girls and I want to be with you and he's more cultured with the fact that he's British. I can't wrap my head around a series being not only popular but successful when it's written to be like Twilight after that phase ended. I really wanted the main plot line to continue, but my patience gave out. I have read spoilers for how the series ends and it's pretty ridiculous to me…
3. The Dark Caravan Cycle by Heather Demetrios
I read this first book before I started my blog, but I definitely refuse to see how this trilogy ends. It's about a female djinn that's held captive by a wealthy but cruel man who doesn't seem human. You get pieces of her past back on her homeland surrounding a war and how she wants to reclaim what's hers after losing everyone she loves. But when she falls for her captor! Then another guy comes in to help break her out and get back to their world. This turned into a negative, twisted captor/captured relationship that I couldn't support. The female lead didn't seem to use her agency to truly make decisions to benefit herself; instead, she focuses on both how she hates and is attracted to this awful guy. There's also some explicit and negative profanity that also left a bad taste in my mouth. If you're sick of seeing series revolve around a toxic relationship, I would avoid this one.
4. The Winner's Trilogy by Marie Rutkoski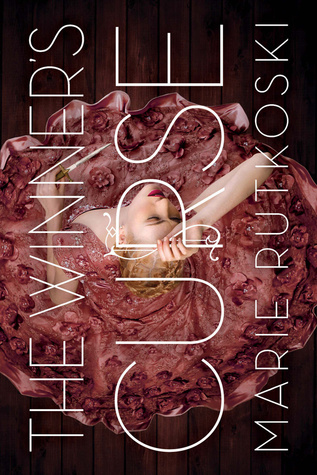 I read 80% of this first book and that was enough to make me quit. A lot of people love this fantasy trilogy, but I couldn't get behind it. I liked the world building and the politics surrounding the story, but the romance seemed forced and unauthentic. The fact that Kestrel falls for a guy she buys at a slave auction seemed wrong to me and his rough exterior immediately fades after they kiss. I didn't like that Arin immediately changed his plans for rebellion after one kiss, especially since she doesn't treat him well. Her writing style is good, but that wasn't enough to keep going. I will try something by her in the future though.
5. Shades of Magic Trilogy & Future Installments by V.E. Schwab
I read this first book and really enjoyed it right after finishing it. I liked how there are 4 versions of London, with one having been destroyed. I also liked Kell's magic that allowed him to travel between these alternate realities and the trouble he gets himself into. So when the second book came out, I was wondering how the story would evolve. But…downhill it went. I'm one of those people that hates Lila Bard. She's a special snowflake whose never accountable for her actions, never changes and gets to be super special because the author likes her. She's also too reckless for me to care about her. And not only that, the magical tournament that's being constantly built up in the beginning of book 2 is over in like 3 chapters! It fizzles out and then the ending feels recycled with elements from the first book. The combination of things made book 2 a major disappointment and I'm not finishing this series. While the world is interesting, I personally feel like the author doesn't go far enough to make her characters in actual danger and truly raising the stakes. I accidentally heard spoilers for the final book and to be honest, the way things end makes me feel cheated and underwhelmed. I know this is a vastly unpopular opinion, but both this author and this series aren't for me.
I do hope you guys enjoyed this installment and will future installments to come. Again, this isn't a personal attack on anyone who likes these books. I admit to being a picky reader. I don't like wasting my time finishing a series when I don't enjoy the parts I do read. If you like these books, it's all good 🙂
Have you read these series? Did you finish them? What series have you decided not to finish?