Hey everyone! It's been great seeing so many people plowing through NaNoWriMo! It's crazy we're almost halfway through it already. Keep going and stay strong 🙂 For me, I wanted to participate mainly to give the proper kick in the butt I've been needing. I've been working on a novel (my brain child) for 10 years now and I was struggling to break new ground for a long time. I'm not planning on winning though; I've been missing too many days for it to really happen now. But I have hit a bit over 13k just yesterday and I have finally written new scenes! It's felt amazing to properly get plot lines written, a couple minor characters introduced and missing pieces falling into place. This book has been very special and this NaNoWriMo has been the help I needed. Writing a novel is really really (x100) hard, but this yearly tradition keeps going because it works for different reasons. Wherever you're at right now, keep going and don't give up! If you miss a couple days, it's fine 🙂 I would like to hopefully get 25k (halfway) by the end, so we'll see.
Currently Reading/Listening
So far, I've finished 3 books this month before the 10th which has been rare for me. You've seen the reviews already as well. For right now, here's what I've put down and picked up recently 🙂
Library Audio Book: I finally got the next book in this series on audio through Overdrive. The always lovely Fiona Hardingham brings back to this historical fantasy book. I seem to prefer this book in audio format right now, which I won't complain. I'm about 3 chapters in.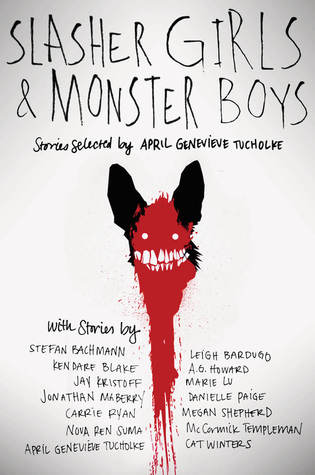 Library Book: I got this from library last month to go with the spooky book trend, but I didn't manage to get to it until this past week. The first story by Nova Ren Suma was NOT for me and the one by Carrie Ryan is much better so far. I hope to finish this book by the end of the week.
Overdrive Kindle Book: This was a random pick up on Overdrive like The Hanging Girl and The Steep and Thorny Way were. I did love this author's newest book The Passion of Dolssa not long ago so I'm eager to keep going. I'm not even 25% in and it's good but I don't want to form any opinion yet. This will expire soon, so hopefully I can renew it and  pick it back up again.
Personal Book: I picked this up last night while sitting at home bored. The other two books didn't sound good to me, so I sat with my puppy on the couch and started reading. I'm LOVING it so far. I bought this book while on I was on vacation back in September when I met author Cat Winters. So far, the hype is completely worth it and I just hope to finish it before the end of the month.
DNF for now: I was HIGHLY anticipating this series conclusion and grabbed the audio book as soon as my library hold came in. But…I got halfway through and got bored. It's a bit repetitive and I'm not entirely sure why she ended the previous book the way she did (even though I loved it). I'm not sure why this book is necessary so far. I also just don't like how the author is on social media; some things she's said have been  off putting to me and that's tainted how I've been listening to this book a little. So for now, I'll come back to this in the future. The streak of disappointing releases has not been fun for me
I hope you guys enjoyed this update! I'll post a final NaNoWriMo thing at the end of the month and I can't wait to hear how everyone else does! Have you read any of these books? What are you currently reading? How's your writing been going?