Happy Friday everyone! If you braved the crazy crowd today, or just sat in your home buying stuff online like me, I hope your Thanksgiving was great. Today, I'm doing another book tag. Big thanks to Mandy over at Book Princess Reviews for tagging me! I did see Justice League earlier this  week and I actually enjoyed it. I don't watch a ton of DC stuff, but I think going in the right direction. The humor was a nice touch and the chemistry of all the actors was awesome. But besides this, let's jump into the book tag!
RULES
Copy these rules in your post
Mention the creators of the tag: Angelica and Roise @ The Book Cover Girls
Mention the person who tagged you
Answer the questions
Since there's originally 7 people in the Justice League, tag 7 people
Have fun 🙂
1. Batman: Favorite Antihero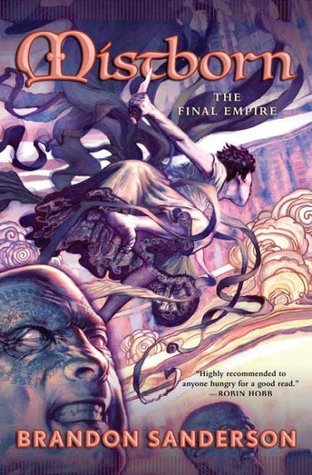 I'm gonna say Kelsier from the original Mistborn trilogy. This guy is reckless, doesn't always follow the rules and fights what he believes in. Sanderson has said himself that if the series had been written differently, Kelsier would've been the bad buy instead. So if you've read this trilogy, you'll know that Kelsier isn't the traditional hero and he's popular for being the way he is. If you're looking for a popular series that has a different kind of hero, check this series out.
2. Aquaman: A book/character that turned out better than you expected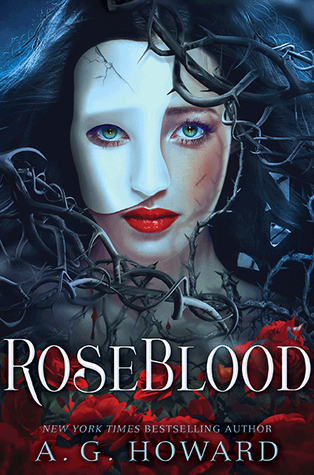 When I heard about this modern retelling coming out late last year, I'll admit I was skeptical. I'm not a huge fan of many popular YA retellings, especially since I was worried  how this story would be portrayed. But I was thankfully wrong 🙂 While this story is set in modern days, it's not bogged down by stupid social media stuff, the weird jargon teens these days use or anything like that. It has that perfect gothic and a bit angsty stuff that makes this story great. I don't get all the negative reviews on this book out there; it's well written, great characters and a element I won't spoil that makes this book unique. If you love anything Phantom of the Opera (especially if you don't like the original novel by Gaston Leroux), please pick this up 🙂
3. Wonder Woman: Most bad-ass female character (not always in a physical sense)
I'm choosing two for this one. First is Sophie in Far From You. This girl went through so much in this novel about how she tries to uncover why her best friend Mina was killed. She was recovering on being a drug addict, blamed for Mina's murder and no one beliveing her. She's not happy with her life, but while she is afraid of knowing the truth, she still goes for it anyway. This book really showed me what it would be like to have suffered permanent injuries, addiction, grief and recovery. My second pick is a recent read: Hanalee from The Steep and Thorny Way. She lives in a small town in Oregon in the 1920's, when she's trying to find out how her dad really died and if the KKK is really involved. No one should have ever gone through what people had done to them back then, even now. But Hanalee fights for truth and grows in admirable character in this dark but hopeful novel.
4. Cyborg: Favorite Sci-Fi Novel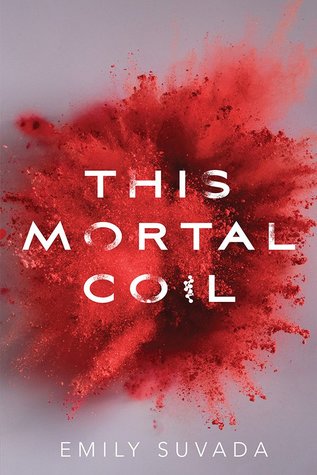 I had to pick this debut novel because not only do I hardly read science fiction, this was amazing! I have a hard time with some YA sci-fi books because they don't actually explain the sci-fi elements; you have to take it face value and roll with it in some cases. But not this one; this could make some people squeamish with how detailed removing stuff can be or inserting wires into the human body. But this is fast paced and very refreshing to experience.
5. The Flash: A book you sped through
When I got my wish granted on NetGalley for this 2017 release, I was beyond excited! But, even though I sped through it, I didn't enjoy it. The world building/concept of the novel and Mabry's writing style did help me go through it pretty quickly. But the characters were severely lacking and the ending never felt legitimate or even explained. Sometimes, you read a book quickly only to still be disappointed.
6. Superman: Saddest Character Death
*
The character death in here is one I'm still not over. Those of you who have read this original trilogy and know who I'm referring too…yep. I cried at the end of this one 😦
I tag you:
Anyone else who wants to do this tag totally should! What are your thoughts on Justice League? Do you want to see more DC movies? Whose your favorite DC hero/villain?