The end of the year is nearly here! It boggles my mind that there's 10 days left of the year and then 2018 is here. But this post reflects on my top choices of the year. I can't do only five because my mind does not compute only narrowing it down to five. So I'm doing a couple honorable mentions, then numbering my top books of the year and why I loved them so much. Not every 4 or 5 star read is on this list and you might be surprised of what my favorites here and no re-reads are included. Let's jump in!
Honorable Mentions
This introductory novel to Dessen was a sweet summer story that I needed back when I read it. I loved how friendship, family choices, romance and finding change combine into a great contemporary. I forsee a ton of reading by her in the near future 🙂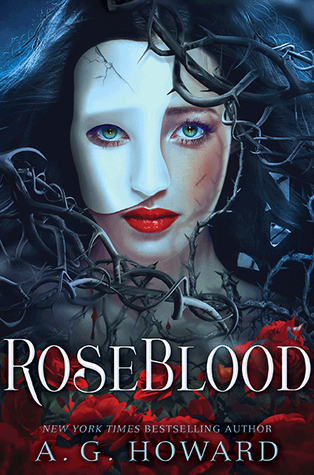 This modern retelling has that same Gothic atmosphere, music and two people falling for each other. I loved how Howard gave her own spin on this classic story and the things that people didn't like are things I can forgive because this story is honestly a bit angsty and over the top in general. But it was the perfect read for winter when I read it in January. I'm stoked to see what Howard writes next.
Top Books of 2017
8. A Psalm for Lost Girls
This brilliant debut novel follows Callie and her journey as she grieves her sister Tess, whom their small town believes was a genuine saint and her own problems. There's also a fun mystery element that heightened the book even more. As an audio book, every narrator did a fantastic job and I was always sucked into the story every time I turned it back on. If you're looking for a contemporary story that handles sisters, family, faith and grief in strong and great writing, go find this hidden gem 🙂
7. Far From You
I read this in 48 hours while on vacation and it was a thrilling mystery and look into a girl's troubled life. This novel doesn't shy away from the grim reality of drug addiction, sobriety, murder and grief after Sophie saw her best friend Mina murdered. When she gets out of a rehab stint she didn't need, Sophie is determined to find out the truth. This had great representation of drug addiction, a disability Sophie endures after an awful accident and how someone will prove their innocent when no one believes them. This is a contemporary/mystery more people need to read.
6. The Bone Season
It's been rare for me to still think about a book more than 3 months after reading it. I read this clear back at the tail end of January and had been blown away by the sheer world building, building of the clairvoyance powers and the plot of this series beginner. I do also remember it was nice reading an adult SFF where the characters weren't immature, reckless idiots that you do find in YA. Samantha Shannon has true talent for a world where clairvoyance  is illegal and the gang rivalries and keeping quiet about your abilities makes the tension real. With the fourth book planned for next year, there's three books to marathon and I can't recommend this series enough if you love detailed worlds and intense plots.
5. Hunted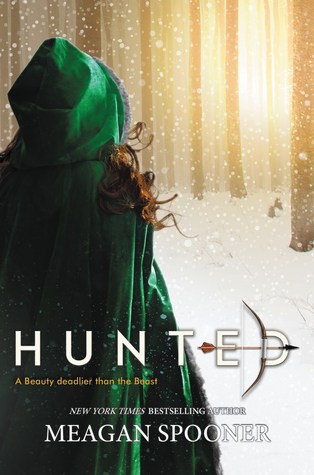 In a cold winter forest, a young woman searches for the Beast that had hunted and killed her father. While at the heart of this book is a Beauty and the Beast retelling, it's also a story of a girl who is trying to figure out what she wants in life after feeling unfulfilled in some ways. Meagan Spooner delivers a beautiful story of survival, great family, a story where Gaston is a nice guy and an ominous perspective of the Beast to read from as well. This is mandatory for those who love retelling and need a fresh story to read 🙂
4. Cat Winters
I couldn't pick one, so this author needed a whole entry on this list 🙂 I randomly picked up her debut novel from the library, after the summary and cover intruding me immensely. Then I was able to read her newest book as an ARC, meeting her in person and then reading The Steep and Thorny Way to wrap up the year. This woman is a master of powerful historical fiction stories, including haunting historical black and white photos. You can tell that Cat Winters is truly inspired and writes the stories that call to her and the love and research can be felt on every page. These books, while having paranormal elements, aren't hardly scary at all if just a bit creepy. So if you can't handle scary stuff, you should be fine reading her books 🙂 I've been frozen to the book (or my Kindle) as I devour her stories of girls who triumph amidst racism, disability, family secrets, ghosts and madness.
3. Oathbringer (Stormlight #3)
While it is a bit slower than the previous two books at times, this book blew me away with amount of depth in characters, more world expansion…and stepping on my soul! Sanderson never disappoints as he continues the story of a few characters preparing for a coming evil; we as humans are broken, but are never beyond hope or help. If you've read this series, you have come to love people like Kaladin, Wit, Jasnah, Dalinar and others as you read about their journeys. This one focuses on Dalinar and man while I have been shocked about him, I still revere him as one of my favorite characters. There were moments I actually cried while listening to this (another rare thing) audio book. Plus, there's a couple more easter eggs that keeps the Cosmere expanding that blew my mind. I'm now waiting as patient as I can for his next book.
2. Strange the Dreamer #1
Duuuudde, this book blew me away and also ripped my heart out. After liking her previous series, but ultimately feeling disappointed, this book didn't disappoint me at all. Laini Taylor creates this lush world of monsters, deserts, alchemy, mysticism, a lost city and one man's journey to find out what happened to it. The vagueness of the book is for a reason and the more blind you are, the better. This book is a masterful look at creating an original world, as well as characters you feel more like treasured friends. Plus it was amazing to read from a male MC in a YA fantasy book. I just really really hope the sequel is out next year.
Annndd….number one…
1. An Enchantment of Ravens
Three words: OH.MY.HEART! I just finished this book today and I think it's top favorite book of the year. While this gotten mixed reviews, this book was magical, funny, romantic, imaginative and original. You know that feeling when you open a book that just pulls you into the story? That magic returning every time you open the book? That happened every single time for me. This book features a main character that is very aware of what she wants and doesn't follow typical female MCs in YA right now. The author approaches the fae in a great and unexpected way and this woman knows how to write! The nature of the world, the fairy courts, painting and so many other things are highlighted in gorgeous writing that I NEED more of. I hope there's another book coming from this author soon 🙂 I will have a review for this up on Friday to explain more of my thoughts, but yeah, this was pure magic.
There we have it! These 8 books made the top list for me this year! I don't take the numbered ranking too seriously because I loved all these books for many reasons. But I hope to find more magical books like these next year. What books are your favorite this year? What were some surprises? Have you read any of these and are any of these on your list?