These days, many people don't tend to like the first book in a series as the books continue to be published; some think it's too safe, not enough world building or other reasons. But there are first books that make you want to keep going with the series, whether it's popular or just a random pick up. I'm separating this into categories, since my picks have different reasons for being in those categories. Of course, every series opener won't be on this list; these ones I talk about are ones I remember the most about plot wise and the ones that have stayed with me the longest. Note: New releases are not included, since the next book isn't published yet, but I'm mainly giving a bit older series a chance. Some books like Brandon Sanderson and Garth Nix's books aren't on here because I love them so much and talk about them enough that they've always been no brainers. These series were ones I was either skeptical about or ones I randomly picked up and was surprised by.
First Book Was Best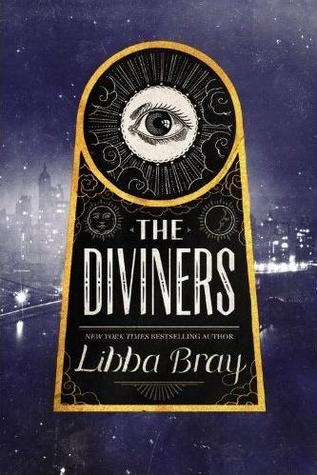 – The Diviners by Libba Bray: It's no secret that while I like this series, I've been struggling with the newer books. But this first one such a great balance of characters, plot development, scares and also great history. Plus, the audio book is perfect and needs to be experienced. But I think this first books is the best so far in the series because I think the plot was what you actually got; there was the string of murders and you go along with the Diviners to figure out whose doing the killings. The second and third book so far have been meandering a bit for me, so this one is the best for me. I am hoping the finale is satisfying.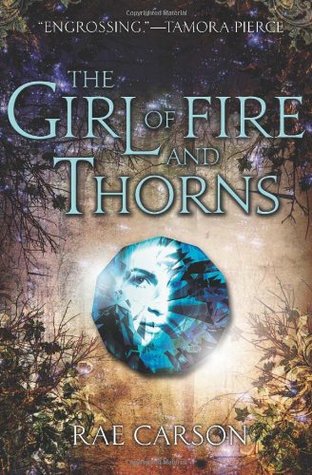 – The Girl of Fire and Thorns by Rae Carson: When I was reading this first book, I read the last 250 pages in one day. That hadn't happened to me where I read over 150 pages in one day in almost a year. This first novel in a fantasy trilogy follows Elisa, an overweight girl whose married off to neighboring prince in secret. She's unsure of where she fits in the world, even though she possess the Godstone in her navel. For me, this is the best book in the trilogy because I just loved seeing all the surprises, emotions and the beginning of Elisa's growth. I hadn't heard much about this series before reading it, so many things were a surprise for me. It is a great series overall and I do recommend it, but the first one just had the right balance of all the story elements to work the best for me.
– The Name of the Wind by Patrick Rothfuss: It's been over 3 years now since I've listened to both books in this series and I can easily say the first book is way better. With my feelings for the author put aside, this first book is amazing, well written, fun pacing and great mythology that I want more of. You follow Kvothe as a child until his teen years and seeing how he overcomes loss and poverty to reach the University, while also understanding the bigger things in the world. The book draws you into the world Rothfuss created and I feel like you don't get as frustrated with Kvothe in this book like I did in the second one. Despite when the last book comes out, this first book is way better than the sequel.
First Books That Persuaded Me to Continue the Series
– A Great and Terrible Beauty by Libba Bray: I randomly bought this at a used bookstore back in late 2015 and finished in January 2016. At that time, I was lucky to read more than 50 pages a day due to college and work and other things. But I read the last 200 pages of this first book in a gothic trilogy in one day and I read the next two books within a month of finishing this one. This follows Gemma Doyle, who goes to a boarding school after her mother dies of mysterious circumstances in India. She also has strange visions and she learns that she might have powers. This was captivating by the classical Gothic atmosphere that Libba Bray transported from 1800's Gothic novels.
– Storm Front by Jim Butcher: Clear back in 2014, my husband and I got the first two books in this long urban fantasy series and after reading this first one, I had to read more. While the plot for this first one is just a murder mystery with supernatural elements in it, I wanted to know more about Dresden and his past, the other side characters and some of the bigger things that are hinted at. This is such a fun series that pokes fun at every piece of folklore and makes it new and fun, with snarky references to pop culture, genuine humor and a great main character. Since there's 15 books currently out with more to come, this first book shows the foundation of the series but also plants some small threads that I  just ate up. This is a great series to start marathoning if you love urban fantasy or you need a new fantasy series to start 🙂
– Jackaby by Willaim Ritter: Many of you know I love this series! This first book was another used bookstore find, having heard nothing about it. It's a perfect combo of supernatural, Sherlock-esque detective work, a great platonic relationship and introducing mythology I'd never heard of before. I really liked the quirky humor and a great female lead of Abigail in this series opener. While it can be read as a standalone, this series is a must for people who love shows like Sherock, Buffy and generally like supernatural mysteries.
– Cirque Du Freak by Darren Shan: It's been over a decade now, but I remember being 12 and reading this book, being blown away by a story I hadn't read before. This follows Darren (author's first name, still pretty clever) as he discovers that the circus that stops in his town has real supernatural creatures in it and one choice he makes alters his life forever. I hadn't read a story like this when I was younger and the supernatural had always appealed to me. With 12 books overall, I was enthralled by the family that the traveling circus was, as well as the play on vampire lore. *But the movie they made doesn't exist, so read the books instead.* An oldie but a goodie.
– An Ember in the Ashes by Sabaa Tahir: I originally never planned on reading this book, since it seemed from the premise that it would be too dark for me. But while at the library one day, I saw the audio book on the shelf and looked at it. At the time that I grabbed it, audio books were the main method that I read and it just clicked with me to give it a try. I'm so glad I gave this a chance because this debut novel is mature, honest, sometimes dark but also filled with a hope that won't die. The hype around this series is completely deserved and I'm impatiently waiting for the third book this year.
What first book in a series impressed you? Do you tend to like first books more? What are some series openers you would recommend?