Title: Buzz Books Young Adult 2018: Spring/Summer
Number of Story Samples: 12
Genres Shown: Contemporary, Fantasy, Historical Fiction, Science Fiction
Twice a year, you can go on NetGalley and grab the YA Spring/Summer and Fall/Winter in the Read Now section to get a look at upcoming titles. They contain samples from debut novels, books that are getting a ton of buzz as well as a couple sequel samples. This one wasn't my favorite compared to other ones in the last couple years, but still contains a few titles that I was looking forward to reading an excerpt from. The "ratings" are a bit different from regular reviews, since all of them are excerpts, but I can say that I added a title or two onto my TBR after reading their excerpt here. Let's jump in and see what samples are in here!
Fawkes by Nadine Brandes (7/10/18)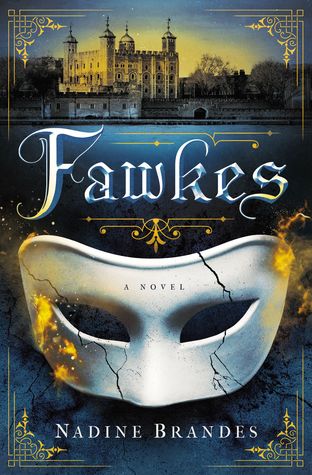 Result: NOT INTERESTED
This novel's basic premise is that a young man has the Stone Plague, where he slowly turns to stone. The book opens with him worrying about his condition before his "color test", an event where the parent gives you a mask and colors bond to it…as least that's what I got. I just found this cheesy and a bit confusing. Why talk about this stone plague when it doesn't seem to correlate to the main story? All this building of the magic system, involving colors and masks, put this interesting plague to the side. Also, the main character just annoyed me with acting privileged one second, mopey "I'm gonna die" the next that I got tired of it really quick. Not for me.
The Boy From Tomorrow by Camille DeAngelis (5/8/18)
Result: INTERESTED
This novel shows the friendship of Josie and Alec who live a century apart. Alec lives in 2015, while Josie and her sister live in 1915 and both young kids talk to each other through a hand painted talking board. But then the sister's safety becomes questioned and Alec wonders how he can help them. I'm not sure if this is middle grad or YA but this has a fun premise. I like how both POV's of Josie and Alec are unique to the time they live in and the pacing was quick and to the point. While I personally don't like ouija boards at all, I'm interested to see what this novel holds when it's released. I'm crossing my fingers for a cute story about friendship, maybe some fun history facts and genuine emotion.
Brightly Burning by Alexandra Donne (5/1/18)
Result: INTERESTED, ADDED TO TBR
This is a supposed Jane Eyre retelling and while this wasn't on my 2018 radar, it is now. I like this simple sci-fi story about a young girl aboard a ship who wants to get away from the old ship that's constantly breaking it down. I liked how she teaches Earth History, as well as a mechanic that actually is a competent mechanic character compared to other YA books I've read. The writing doesn't try be anything super special; instead, it feels like a light sci-fi story that the author is passionate about. I just can't seem to ignore the novels with a Gothic element. I haven't read the original Bronte novel, but this one sounds pretty good when it comes out in May.
Unbreakable (Unblemished #3) by Sara Ella (5/1/18)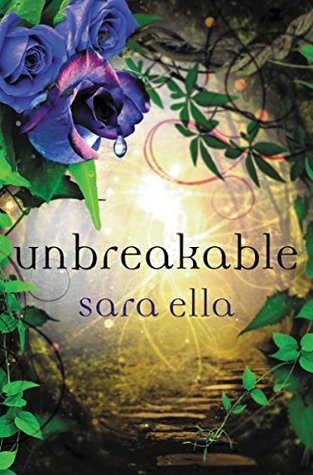 Result: SKIPPED
This is a series finale to a series I have wanted to read, but never gotten to. So I skipped it for any spoilers, so I can read the first one when I get to it.
Legendary (Caraval #2) by Stephanie Garber (5/29/18)
Result: NOT INTERESTED
While I read this sample, I'm not going to read this sequel. After some time has passed after reading the first book, I realized that the plot was very underwhelming, too sweet of an ending that felt contrived and a sibling relationship that really wasn't that great. While this prologue began in a decent manner, I'm not interested. I'm expecting to get another book in this same world with supposed "magical" writing that will annoy me, an underdeveloped and not very believable plot and forced romance. No thanks…
Chemistry Lessons by Meredith Goldstein (6/19/18)
Result: UNCERTAIN
While this plot idea of a girl whose a science girl trying to figure out the chemical equation for attraction could be good, I was not pulled in by this sample. I always find it hard when a couple breaks up at the beginning of a YA novel, with no real background info to care about their relationship, that the author tries to make you feel sorry for the person who gets dumped. This guy breaks up with her in an awful way and the fact that she still wants him back in ridiculous! I give people way more credit to not want someone back whose a jerk to them. Plus the dump of modern references and the way the teens talked in this book was very odd and didn't feel natural. Maybe I'll see if other reviews  come out, but this didn't do much to convince me to add it to my TBR.
Orphan Monster Spy by Matt Killeen (5/20/18)
Result: UNCERTAIN
This premise sounds really awesome about a young blonde girl during Nazi Germany who becomes a ruthless spy. But when I was reading it, I felt like the writing style was very clunky and confusing. Actions were coming out of nowhere, although it's good way to start the story. It might be better on audio book, so I think I'll wait closer to the release date to see if an audio option, as well as see future reviews. For now, it has promise but the writing really took me off guard.
Furyborn #1 by Claire Legrand (5/22/18)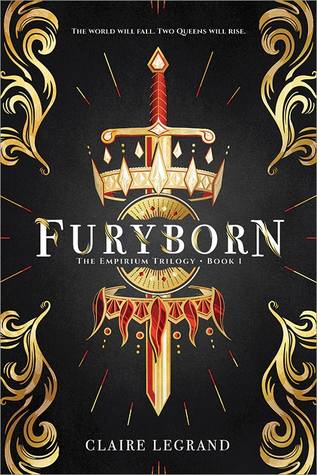 Result: INTERESTED (with hesitation)
I did get a physical ARC of this in my November Fairyloot box and this has been getting a ton of buzz. So I only read the first chapter/prologue thing since I have the whole ARC will be reading. But I have to admit, the first chapter thing is kinda messed up. There's angels coming out nowhere, somewhat overly dramatic dialogue and a kinda creepy female character that gives birth to a little girl. I will read the whole thing, since I am curious about the hype, but this first impression was weird…
Twelve Steps to Normal by Farrah Penn (3/13/18)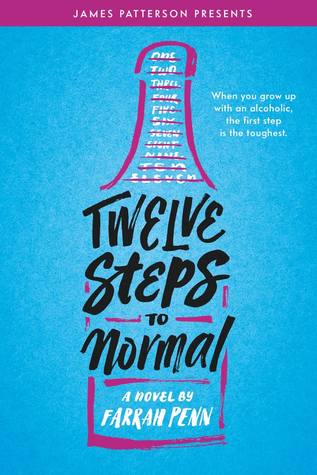 Result: INTERESTED
Kira comes back home to Texas, where her dad has been at a Sober Living ranch for some time. I can tell that this YA contemporary will be about her dealing with her dad's addiction and adjusting back to life in Texas after being in Portland with her aunt. While some of the dialogue towards Kira does feel a bit too young and she's a bit too harsh on her dad (her inner thoughts), this has potential. I'm hoping it will have good messages about dealing with alcoholism and hopefully a good character arc for Kira. It's not high on my list, but I'll keep my eye out for it this year.
Frat Girl by Kiley Roach (3/27/18)
Result: NOT INTERESTED
This too negative for me. The main character is very unlikable and I felt like this had a trendy topic attached to it and it felt like it was shoved into my face too much. Not for me at all.
Reclaiming Shiloh Snow (Sofi Snow #1) (3/6/18)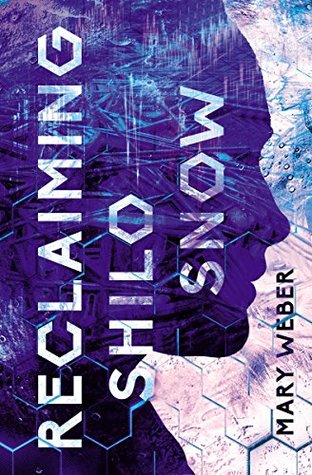 Result: SKIPPED, NOT INTERESTED
I merely didn't read this because it's a sequel to a series I hear terrible reviews about and I haven't read the first one. I didn't think there was a point to read a sample from a sequel to a series I haven't read. Simple as that.
Sky in the Deep by Adrienne Young (4/24/18)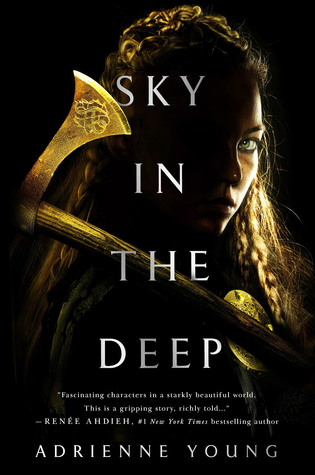 Rating: BEST ONE
Oh man oh man! This was the first excerpt I read; I had to as soon as I heard that it was going to be in this compilation. While I believe it's only the first chapter, it shows a great battle seen as Eelyn fights with her people against the Riki (the enemy). There's even an actual phrase from one of the Viking languages which was really awesome. I loved how simple the writing was, since these people are a warrior clan. To me, the writing showed the brutality of being a warrior and how everything felt dirty and intense during the fight scene. If you've been curious about this book, grab this Buzz Books so you can read this. I'm dying for a full ARC 🙂
There we have it! I highly suggest reading this compilation they put out twice a year and this one is available now! Which of these releases are you most excited about? Have you read these as ARCs or samples yet?