Well, it's finally February. I feel like January is always a blur for the year no matter what you do. But I did finish a few things this month, despite being obsessed with my new favorite video game and a weird reading mood. Any progress is still progress 🙂
Audio Books: 1
ARCs/NetGalley: 2
DNFs: 1
Total Books Completed: 3
Read from December 30th- January 8th
Rating: 4.25 stars
NetGalley ARC
The first book I finished in 2018 did start on a good note because this was great! This first book did some elements that reminded me of The Girl of Fire and Thorns and also just had great messages of family, learning what love and marriage means, finding your inner strength and facing adversity. This follows Shalia, a daughter of the desert who marries the king of the Bone Lands and gets way more trouble than she expected when she discovers that she has the power of Earth. Her husband wants to destroy all the Elementae. This was a great start to a new series and I definitely want to read her Scarlet trilogy now.
Listened from January 9-19th
Rating: 5 stars
Audible Purchase
This is the best 2018 release I've read so far! This audio book was thrilling, exciting, romantic in subtle ways and shows me that I need more books like this. This follows Jules and Amelia, who are on the alien planet Gaia where the Undying came from. Earth is in terrible condition and the government wants the Undying tech to save their planet. But while Jules and Amelia go further into one of the temples, they start to uncover quite an interesting journey to discover what happened to the Undying. With it being the first in a series, I felt very satisfied with the background story, character development and all the thrills along the way. I'm dying for the next one 🙂
Read from January 17-22nd
Rating: 3 stars overall
NetGalley "Read Now" Compilation
Twice a year, Buzz Books releases a compilation of upcoming YA and Adult books. I had to skip two excerpts because they were sequels to books I hadn't read, a  couple I didn't care about and only a few standouts. The best ones was Sky in the Deep and Brightly Burning, which are very highly anticipated releases for me. Everything else was ok but I'm always glad that I get to read a few excerpts from this compilation.
DNF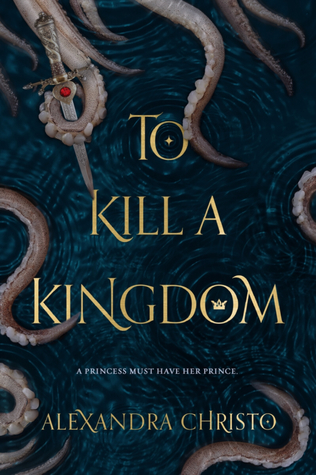 Yep…I gave up. My first DNF of 2018 wasn't expected at all. My review of this is coming up on Monday, so stay tuned.
Currently Listening and Reading
Audio Book: Currently at 8%
I started listening to this at the end of the month. I decided to give the audio book a try in order to give this book a second chance. I know it does get mixed reviews, but I had it in the back of my mind a couple times and so far, it's good to get back into it. I'm taking my time with it.
Personal Book: Stuck at page 71
I had been waiting for this book for a year and once I got it…I only got 71 pages in and stopped. Like I said, these weird reading moods suck (plus the video game obsession doesn't help either). I hope to read a few more pages to see if I can get back into it. Fingers crossed.
Library Book: Three chapters in
I finally got my library copy of this! I got it on release day at work and I'm already three chapters in. I do think her writing is great for a debut novel and the mystery is very tantalizing. This has potential, but I'm withholding my judgment until I'm done 🙂
February Reading Plans
Besides the books I just listed that I'm currently involved in, there's 2 other books I that need to make a priority. One has to be done this month, since it's released near the end of this month and the other is in early March. They are: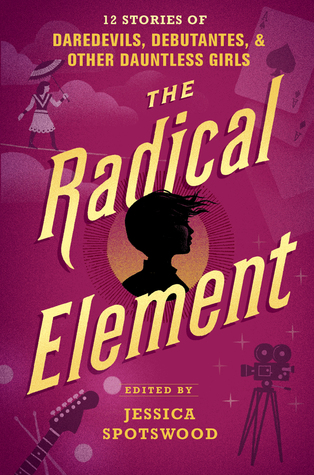 I have read the first story in The Radical Element and it was near perfect! I hope to get at least halfway through this one. While I haven't started The Tangled Lands, I'm hoping it's another good adult fantasy book, especially with highly regarded Paolo Bacigalupi is in the book world.
What did you read in January? What was your favorite read? Have you read any of these or want to soon?