Well it's been a minute since I've done a Top 5 Wednesday! This one with romance novels was a bit hard to think of at first, since normally you think of the trashy paperbacks at grocery stores when you hear "romance novels." But I managed to find a few, mostly YA that I really love where the romance is a huge part of the story. Plus I added a couple fun honorable mentions of non-book romances I enjoy 🙂 These aren't in any particular order so let's jump in!
1) Strange the Dreamer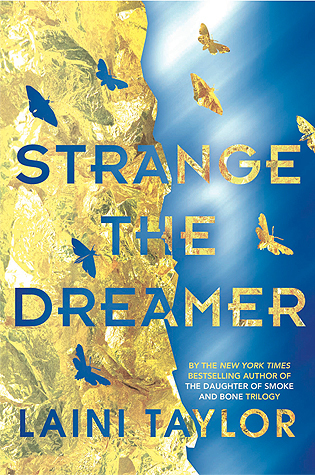 If you guys know Laini Taylor, she has a romance in store for her readers. This first in a duology (I still think that's what it is) is at the heart of romance between Lazlo and Sarai, but also the love for knowledge and wanting to be loved. Have these different kinds of love in this stunning book I think is why people connect with it so much. Lazlo is an orphaned and has never had anyone care for him like a parent would. But he also wonders what else is out in the world, feeling that he has a greater destiny outside the city of Zosma. Sarai, the Muse of Nightmares, feels guilty for the destruction she's caused and doesn't love herself with her abilities. But their love shows two people from different words (essentially) that talk to each other see what the other person loves. It's an endearing romance that will no doubt go through more trials in the next book. But to me, in a few ways, this is the written Moulin Rogue 🙂
2) The Diviners series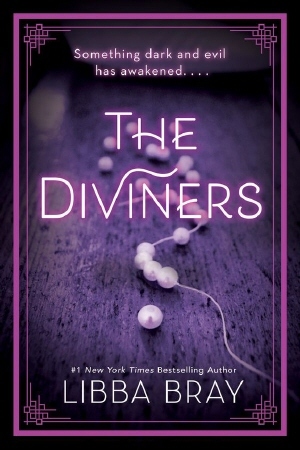 I consider this both a romance series, as well as an urban fantasy set in the 1920's. Since we follow many characters, almost all of them find a romance of their own, as well as try to keep it alive in the current three books that are out. I personally love Memphis and Theta the most; Memphis is an aspiring poet who longs for more while living in Harlem and Theta is an actress whose running away from a bad past. With them being an interracial couple, which was illegal in the 20's, they care for each other so much. They find acceptance and peace in one another and that's why I love these two! Their relationship is tested in the later books, but to me, it grows even stronger with everything they face. I also like who Evie ends up with because the third book finally addresses this relationship and it feels genuine and deserved. I'm hoping some of these characters survive in the finale.
3) The Forbidden Wish
This book still has my heart after I finished it back in November of 2016. This Aladdin retelling is filled with a budding romance, desert sands, magic and a great adventure! I loved seeing the genie, now a girl named Zahra, falls for Aladdin made the story feel like the author's own version. I like that there weren't a ton of nods to the Disney version or anything; the story has a focus and keeps it. But seeing Zahra accept humanity after being trapped for so long, as well as her own mistakes and Aladdin finally trusting someone made for great dialogue and romance between them. This is a retelling you can't miss 🙂
4) An Enchantment of Ravens
I actually loved this book, despite many people not being a fan recently. *I talked about that in my review* But I just loved the humor, whimsy and magic in this fae story about a young girl who is an artist and gets whisked away by the autumn prince. I liked that parts of their interactions feel like funny rom-com moments (when she has to pee, he is clueless or when she gets hungry are hilarious) and I liked the balance between the darker passages about how awful immortality is and the sweet romance between Isobel and Rook. I loved every page of it and I just liked that this was a romance that felt natural and sweet instead of rushed.
5) Unearthed #1
Oh man this 2018 new release is amazing! I listened to this on audio and I think the narrators had great chemistry doing both characters. I loved seeing how Jules and Amelia feel kinda snobbish and don't really trust each other at first. I liked seeing their social clashes and bits of humor, but their progression with their situation and having to rely on each other offered some great romantic tension 🙂 If you love a bit more snarky romances, as well as novels set on alien planets, you  need this in your life!
What romance novels do you love? Have you read this or excited to read them?