Well, February is really short. I swear it was more of a blur than last month. I sadly only finished 2 books this month, but both were ARCs so that's good! I have my NetGalley percentage improved…wait..nope. I'll mention that again in a minute. But yeah I enjoyed both the ARCs I read, I started a few things and I have another thank you for all of you at the end 🙂
February Wrap Up
ARCS: 2
Audio Books: none (started but not finished)
Physical Books: none
Library Books: none
Read February 8-16th
Rating: 3 stars
I received this from the publisher via NetGalley in exchange for review. This is an adult fantasy novel set in a world where bramble is choking the land and it's needles make you fall into a deadly sleep. People from all over have fled their lands and they're growing more poor and paranoid. This novel follows four stories, two by each author and follow four different people in this land. While the world and it's culture, mythos and magic is really cool, it wasn't developed enough past the first story. The first story called "The Alchemist" was my favorite story, with its detailed look into alchemy and a man's struggle to protect his land and family. Other than that, there's no conclusion and questions aren't answered. You can check out more in my review 🙂
Read from February 8-16th
Overall Rating: 4 stars
Funny how I finished these at the same time! This YA anthology follows 12 stories about girls from different time periods with upbringings from foreign countries, times of war, cultures, religions and ways of thinking. This is my first YA anthology and it was really good! I only skipped two stories, which is very good considering you won't like every story you read. But there SO many in here that I loved. I think my top 5 stories were from: Dahlia Adler, Megan Shepherd, Sarvenaz Tash, Dhonielle Clayton and Stacey Lee. Not only did I enjoy so many, but I learned a lot about different cultures and loved the many messages of loving yourself, taking charge of your life, love of family and following your dreams. If you like anthologies, don't miss this one!
Started But Didn't Finish
Audio Book: Currently 1 hour, 20 mins in
After about 6 years, I'm finally going back to this first book. Since the final book in the next Mistborn series is coming out either this year or next year, I figured it was time to visit Kelsier and the gang. I have it from Overdrive and hope to finish it before it expires.
DNFs
DNF at 48%
I really enjoy the movie and wanted to see what the book was like. Unfortunately I couldn't finish it. I just can't suspend my belief enough of how different he is compared to other zombies. Plus zombies having spouses and children? It was introduced and dropped way too quick. I also didn't like the huge amount of profanity. So I will stick with the movie version.
DNF after 40 pages
Yep…I couldn't do it. While I do like her writing style, as well as a really awesome prologue, the grief thing was just too much for me. I just found it odd that the whole family just can't deal with their grief and rise above it. The tragedies they go through almost felt kinda glorified to me. While I haven't read the whole thing of course, I just couldn't do it. I'll try her other book (which I have an ARC of) and see how that goes.
Acquired Books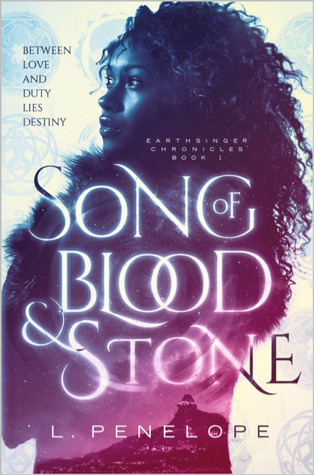 Trail the Lightning: I was auto approved for this title on NetGalley and I'm so stoked! This is a Native American (own voices) urban fantasy where the Native American gods are alive! One girl is set on what's being blurbed as "Mad Max" type journey. This comes out in June, but if you are dying to read this, go get it on NetGalley!
Ash Princess: This is from my "First Book Mail" post and I received this from Twitter through #arcsfortrade from The Bookish Delights Blog 🙂 This YA fantasy comes out in April and follows a girl who wants to take over her kingdom which rightfully belongs to her.
The Beloved Wild: Also from my "First Book Mail" but this was sent to me from the author via the publisher!
Song of Blood and Stone: I was emailed by St. Martin's Press to receive a copy from NetGalley and this appears to be an adult fantasy novel coming out in May, which I hope to get to soon.
The Hawkman: I wished for this on NetGalley months ago and I got my wish granted this month. I just know that it's a literary fiction/magical realism story centered around a fairytale during WWI. This isn't out until June, but I hope to get to it soon 🙂
200 Followers: Thank You!
This month I hit 200 followers! While it's not a huge number, I'm still so thankful for those who follow me, read my stuff and talk to me in the comments. You guys are so much fun to talk to and also follow. I have come out of my shell more as I've been around for just over a year now. I can't thank you guys enough for your support and I look forward to what the rest of the year will be like 🙂
What books did you read this month? Have you read any of these mentioned books? Are you excited for any of them?