I was tagged by the lovely Kelly from Another Book in the Wall to do this fun tag! These are the rules
Thank the person who tagged you
The color must be the dominant color, not just on the spine
It has to be exact copy you read and a book you own (if you don't own that version, choose that one that has the same color on it)
Tag some people to do it!
Do this as a game or the tag as originally intended
Red: Reign the Earth #1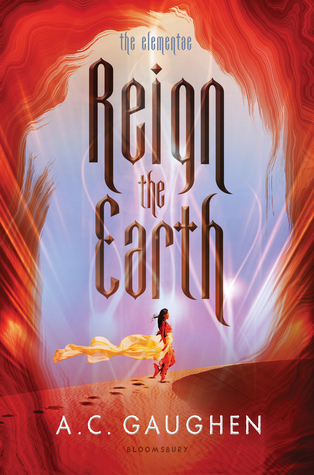 Shalia of the desert agrees to marry Calix, king of the Bone Lands, to keep their two groups at peace. But when she learns that she has power to manipulate the earth, when her new husband wishes to kill all Elementae, her destiny is not as easy as she thought. The red in this reminds me of the passionate strength Shalia has throughout this novel and the future of the series.
Orange: A Street Cat Named Bob
You can guarantee with how much of an animal person I am that I have to share an animal book 🙂 This true story of James Bowen and Bob helping each other is heart warming, insightful and just the perfect animal lover story to read.
Yellow: The Alchemist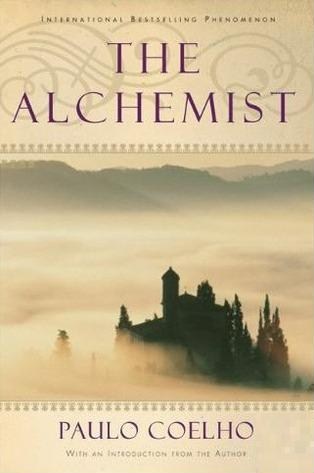 This story tells a magical fable about a boy named Santiago who seeks turning the Elixir of Life (alchemy) and falling in love with Fatima is an enchanting story. Translated from Portuguese, I remember reading this story in college having never heard of it and I'm seriously due for a re-read 🙂
Green: A Fierce and Subtle Poison
This green on the cover makes think of the lush imagery of Puerto Rico in this wonderful debut novel. A young American boy keeps seeing girls disappear and wonders if a girl rumored to be poisonous is involved. The writing and the story just clicked with me and this new cover is simply stunning 🙂
Blue: Unearthed #1
This is still by far my favorite 2018 release so far! It's set on an alien planet and we follow Amelia, a scavenger and Jules, an archaeologist as they try to work together and decipher what's beyond in an ancient alien temple. The audio book is superbly acted and the story is fun, exciting, thrilling and great romantic tension 🙂
Turquoise: Snapshot
This is a novella that's very different from Sanderson's fantasy novels. This is a crime story set in world where detectives can go into Snapshots, an alternate reality to do investigations. It's very creative and a must read for Sanderson fans. I'm really curious of where possible future stories set in this world might go.
Purple: The Forbidden Wish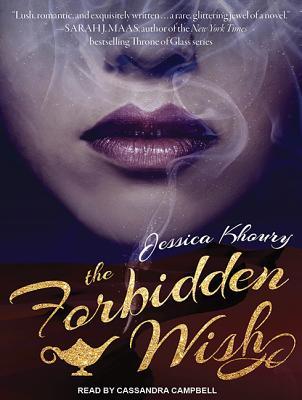 I do wish that this audio book cover is the paperback cover or something of this book! If you haven't heard of this gorgeous and romantic novel, it's an Aladdin retelling where the genie is girl! It's the top retelling for me next to Hunted  and it's required reading for YA fantasy and fairy tale retellings 🙂
Pink: None (Sorry)
Brown: Iron Cast
I bought this book based on the cover and I need to read it soon! It's in 1919 with two main girls. It has speakeasies, illusion magic and plenty of danger. It's also been said that it's for fans of The Diviners as well 🙂
White: Uglies #1
This cover change was a really good move for this series! While I didn't read them when they came out, I read them almost 5 years ago but inhale read all 3 books in less than two weeks! (I'm not really counting Extras since it follows a different character) If you haven't heard of this awesome dystopian series, it deals with looking at beauty standards and all the other dystopian fun stuff 🙂 Plus there's another series of books coming out set in this world; the first one is out in September!
Black: A Psalm for Lost Girls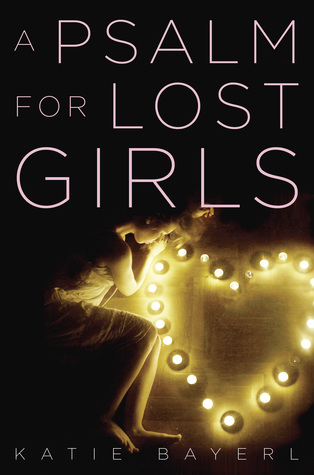 Almost a year later and I still think about this book! This 2017 debut novel is about Callie, whose sister Tess has died and was believed to be a genuine saint. Callie sets out with Tess's now ex-boyfriend to find out more of who her sister was. There's also a mystery in the background as well. This shows the depth of grief, sisterhood, small town life and belief very well. Plus the writing is very rich 🙂 I do recommend the audio book as well; the three narrators killed it!
I Tag:
Vivan @ Passionately Perusing
Karis @ Karis Books
Dania @ Bookish Thoughts
Crystal @ Paper Royalty Blog
What are your favorite colored covers? I tag anyone else who wants to do this tag 🙂