Man March flew by! I felt like I wasn't accomplishing much in March but then my reading picked up which was nice. I managed to finish a few this month, especially on  vacation!
Total Books Finished: 5
Audio Book: 1
ARCs: 3
Personal Books: 1
Read from March 3-10th
Rating: 3.5 stars
I bought this book last year at a comic con I went to, especially since the author was there. I got my book signed and she was super nice! I liked this book for its amazing family dynamic, character growth and the Latin culture and fantasy elements. I'm excited to read the sequel now, following one of Alex's sisters!
Read from February 28-March 18th
Rating: 3 stars
I got this from the author via the publisher which was really cool! It was a great opportunity to read this. This is a debut YA historical fiction. I really liked some of the main character's family, the setting and the love interest. While it was hard to like the main character at times and the pacing seemed weird, I'm still glad to read it and I hope you guys will check it out!
Read from March 19-28th
Rating: 2.5 stars
This didn't live up to the hype for me at all. I read this for a blog tour that was up last week 🙂 I just really didn't like how the magic system was poorly explained, the final act was rushed and I felt nothing from it, cheesy dialogue and frankly, I didn't understand the card games that were in the book. I don't think the author's writing completely works for me, but I could try her first novel since it's standalone. But I won't continue with this series; to me, the hype is overrated.
Blog Tour Review: Ace of Shades
Read from March 28-30th
Rating: 3 stars
This was an ARC I got from Edelweiss last year and my review just went up earlier this week! This was a decent YA contemporary novel; I liked the female POV, the old music and movie references and some of the messages about following your dreams. But I think the male POV wasn't done well and the "twist" was very poorly done and I never felt like his story was finished by the end. If you're a huge artsy person, I would try this and see what you think 🙂
Mini Review: Someday, Somewhere
Listened to all of March
Original Read: 2012
Re-read: March 2018
Rating: 5 stars (obvioulsy)
I finally decided to start back at the beginning and listen to the first Mistborn book, in preparation for the final book in the newer Mistborn series. While 6 years is along time since I read this book, I remembered a lot more than I thought I did! Knowing more about the trilogy and some of the Cosmere stuff, I picked up on a few things that made me smile and feel smart lol. But I love how accessible this book is; YA readers need to try this and adult fantasy readers would love this too. Yes, while these books are long, Sanderson does a fantastic job at describing fight scenes, expanding the world and great character arcs. While I wasn't a fan of Kelsier the first time, I respect him so much more as I saw his development and changes. I still think that Sazed is my favorite character of all 🙂 I will be doing a full series review of this first Mistborn series, so look for that in the future!
DIDN'T FINISH THIS MONTH
I got to about 40% of this library book before the month was up, but I'm LOVING  this so far! I'll finish it this month ad have a review up really soon 🙂
We started this audio book when we were doing a long car drive home, so we only got 5 hours in. I'm not quite sure where my thoughts are, since we were pretty tired while listening to it, but I hope to finish it this month!
BOOK HAUL SECTION
Ok, this will be broken up into sections since it feels like I got a million things this month!
NetGalley/ARCs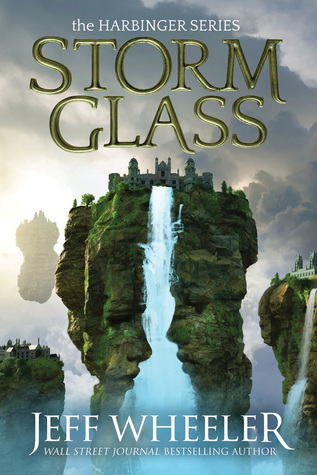 Sweet Black Waves: I got this from NetGalley as one of those "be one of the first 200 members to get this without requesting" type deal. It's a romance and a retelling of the Tristan and Iseult legend which I don't know a lot of, but it could be good!
The Smoke Thieves: I got this e-arc from Penguin First to Read! I don't use them much since their YA and Fantasy picks are scarce, but this sounded interesting. I've heard both good and bad things so we'll see. I do need to read it this month, since these e-galleys do expire after like 42 days.
Ace of Shades: Of course, I got it for the blog tour that I was apart from. It was from NetGalley and didn't like it
Storm Glass: I have heard of this author and heard pretty good things about his book. It was a random request on NetGalley, so we shall see!
Trail of Lightning: I can't remember if I've hauled this already but I got this in March from NetGalley. It's an urban fantasy with Native American characters and mythology and it's an ownvoices story, so I'm stoked!
Personal Buys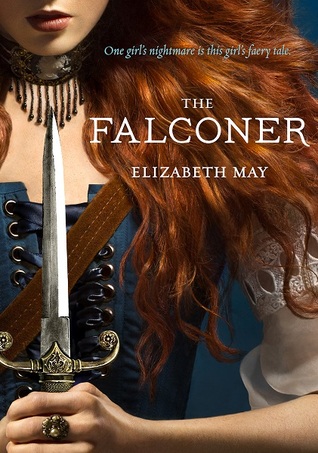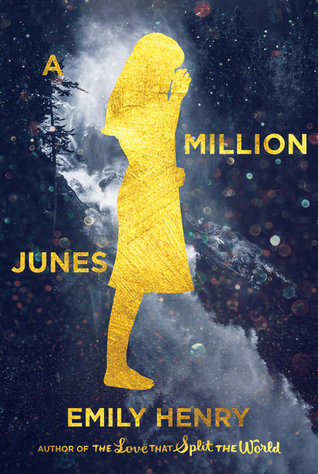 The Falconer: A girl in Scotland who hunts the fae? Yes please! I've heard that this book reminds people of Buffy a little bit and I was sold immediately.
Pacifica: This is a new release about a girl whose a pirate like her father and tries to figure out where people are going who are sent to this paradise she knows doesn't exist. I had only seen this on Twitter, but I figured why not?
Speak Easy, Speak Love: This is a 1920's retelling of Much Ado About Nothing by Shakespeare! I've been loving stuff set in the early 1900's/1920's and I know that LaRonda from Flying Paperbacks also loves it 🙂
A Million Junes and The Astonishing Color of After: Both of these are from Book of the Month and I did a post that you can see here: Book of the Month Unboxing
EXCITING GIVEAWAY WIN & TRADES
Lately I've been doing the #booksfortrade and #arcsfortrade on Twitter and got some great stuff! I also won a grand prize giveaway from an author that included 6 copies of her books in paperback! I'll be doing a book club with my friends in reading them!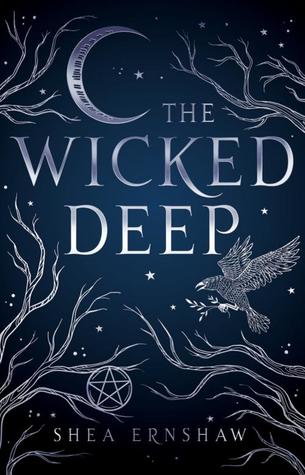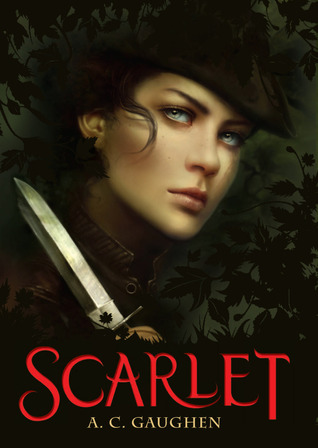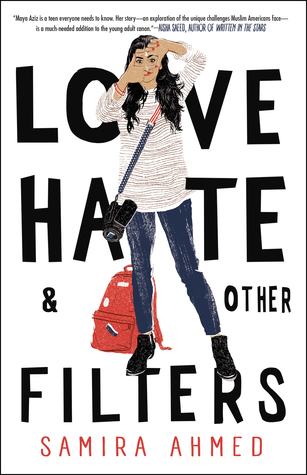 Wicked Deep (ARC)
Scarlet (Finished paperback)
Gunslinger Girl (ARC)
Love, Hate & Other Filters (ARC)
Vengeance Road (ARC)
This is the giveaway that I won! This book is one I've mentioned many times and highly recommend! I can't wait to have some friends read and discuss this book 🙂 I hope March was a great reading and personal month for everyone! Bring on April 🙂
What did you read in April? Have you read any of these? What books did you acquire in March?