Happy Monday everyone! I hope you all had a great Mother's Day if you celebrate it 🙂 I've been a bit busy everywhere recently which explains why I don't respond to comments and stuff right away. But today I'm participating in the Monthly Recommendations, which is run by Kayla Rayne and Trina from "Between Chapters" where there's a new subject every month. If you wan to join in, the Goodreads link is here:
But here's my list. I started watching Booktube in 2015 and became obsessed at first; I was learning about new YA and fantasy books I'd never heard of. Now, I do think some of it isn't really for me anymore but there's still some channels I enjoy. While there's a good amount of popular books I didn't like, here are the ones Booktube made me read but I really enjoyed 🙂
1) An Enchantment of Ravens: I have seen many sad reviews of this book on Booktube which bums me out. But I kept seeing the cover everywhere, so I tried it and loved it! I thought it was magical, great romance and fae lore that I hadn't read about. One of my favorite aspects is how Isobel talks about her paintings; I had never talked to anyone who is a painter and the author captures the magic of painting something. I'm glad I tried it 🙂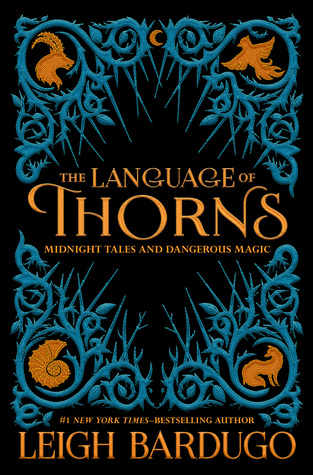 2) The Language of Thorns: Midnight Tales and Dangerous Magic: I'm not a Bardugo fan like so many other people. But after hearing that you could read this on its own, I bought it and was very surprised. Many of you, like myself, love the flip book art style that we all love. But I also like how Bardugo makes these tales HER own tales with magic, sharp writing and great characters.
3) The Passion of Dolssa: So I'm gonna say right now that this is the BEST historical fiction I have read so far! (and I mean straight historical fiction) This is set in Spain in the 13th century and it's about faith, heresy, miracles, friendship, family and standing for what you believe in. Berry captures Spain through her immaculate research of the language, culture and social behavior. I teared up quite a few times and still in awe of it. If you need a YA book that doesn't pull punches, no love triangles and if you love historical fiction, this is a must read!
4) The Forbidden Wish: An Aladdin retelling where the genie is a girl! Need I say more? Khoury spins a beautiful desert tale as Zhara and Aladdin try to help Zhara gain her freedom, it's full of romance, desert sand, magic and gorgeous writing. This retelling tops so many of the popular ones out there 🙂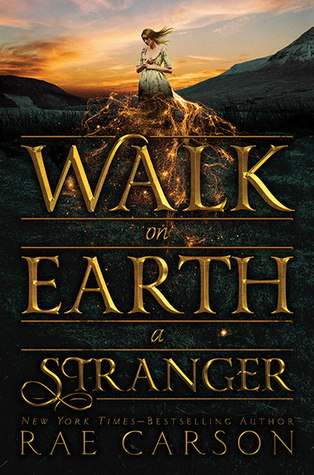 5) Walk on Earth a Stranger: This is a historical fiction set during the Gold Rush era in America. Leah Westfall can sense gold in the earth and makes her journey out west to escape her uncle. This book made me love Western type stories! I love seeing the danger these people faced when going west back in the day. The first two books are full of danger, history, a great family dynamic and Leah is a strong and also kind heroine.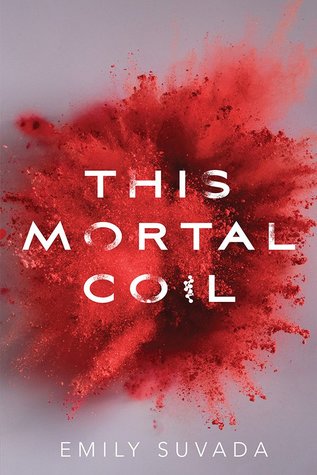 6) This Mortal Coil: I had seen this book as an ARC on a few channels before it came out and the premise of genetic hacking immediately intrigued me! Science fiction isn't a genre I read often, but this is truly intense, scary, creative and addicting! If you always wanted more out of YA sci-fi, go pick this one up 🙂
7) Sarah Dessen in general: I had seen her books around since I was junior high but I had never seen anyone read them when I was young or talk about them. So after watching several videos recommending this iconic author, I got Saint Anything from my library and loved it! This story was so sweet about a girl trying to find her way after her brother is in prison for a drunk driving accident. I can't recommend this story to younger readers enough for a positive portrayal of new friendship, summer fun and also trying to figure out your own family problems. I can't wait to read more by her 🙂
8) The Shadow of What Was Lost #1: I heard about this book from the amazing Kitty G's channel. She's a huge SFF booktuber and when she described this book as perfect for fans of Brandon Sanderson, I was sold and got the audio book! This set in a world where three friends are thrust into danger, augur magic, secrets and political intrigue. I loved all the Sanderson vibes I got from this book from the world building and expert plot reveals. This is also a great crossover book for those who read a lot of YA but intimidated to read adult fantasy. While each book is over 500 pages, it's very easy to follow and the characters are close to normal YA protagonists age anyway. This is a fantastic title you need to check out if you're a fantasy reader 🙂