Title: Buzz Books Young Adult 2018: Fall/Winter
Author: Various
Genre: YA Sampler
Release Date: May 16th 2018 (NetGalley and Edelweiss)
In this new edition of Buzz Books, you can read samples from upcoming Fall and Winter YA books! From popular authors like Megan Shepherd to debut authors like Sangu Mandanna. This is available in the "Read Now" and "Available DRCs" on both NetGalley and Edelweiss! Here are my thoughts of each sample below!
1. Mammoth by Jill Bagunchinsky
Publication Date: November 8th 2018
Rating: 3 stars
This was an okay sample  to start with. I like the idea of this girl wanting to break out into the paleontology field which is a male dominated field. I also like that the message of finding your self confidence will be important too. It just didn't always keep my attention and sometimes the fashion stuff felt a little over done. But I'm still a little interested to see what the full book would be like.
2. The House of One Thousand Eyes by Michelle Barker
Publication Date: September 11th 2018
Rating: 3.5 stars
Set in 1983 in Germany during the Cold War, this tells the story of Lena who hates living with her Communist aunt but loves seeing her uncle Erich one day a week. She also builds a fantastical world in her head. The sample shows potential for an interesting read, since this is set in the 1980's in Germany instead of the 40's which has been more popular. But I didn't feel invested nor cared much about Lena for much of the sample. It's mainly the time period and the plot further down the road that could be interesting.
3. The Gilded Wolves #1 by Roshani Chokshi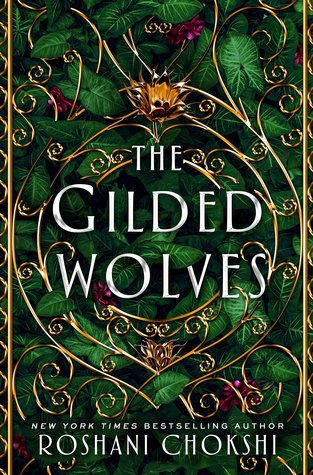 Publication Date: January 15th 2019
Rating: 5 stars!!!
This new series by Roshani Chokshi is set in 1889 Paris. Here's the Goodreads synopsis that can explain it better than me:
Paris, 1889: The world is on the cusp of industry and power, and the Exposition Universelle has breathed new life into the streets and dredged up ancient secrets. In this city, no one keeps tabs on secrets better than treasure-hunter and wealthy hotelier, Séverin Montagnet-Alarie. But when the all-powerful society, the Order of Babel, seeks him out for help, Séverin is offered a treasure that he never imagined: his true inheritance. To find the ancient artifact the Order seeks, Séverin will need help from a band of experts:
An engineer with a debt to pay. A historian who can't yet go home. A dancer with a sinister past. And a brother in all but blood, who might care too much.
Together, they'll have to use their wits and knowledge to hunt the artifact through the dark and glittering heart of Paris. What they find might change the world, but only if they can stay alive.
By far, this was the biggest surprise in this whole compilation. I wasn't a huge fan of The Star Touched Queen and DNF'd A Crown of Wishes. I always felt like the writing style was negatively excessive and I never connected to her previous books. But man I was wrong here! The decadent setting of Paris and the different houses is truly fascinating. The story is also bursting with imagination of these Babel fragments and the magic of Forging. But not only that, the writing pulled me in this time. It never felt overly excessive, but subtly building this amazing new story. I NEED this badly! *crosses fingers for NetGalley*
4. White as Silence, Red as Song by Alessandro D'Avenia
Publication Date: September 4th 2018 (English version), Original Italian version: 2010
Rating: 2 stars
This was one boring and very overwritten sample. This Italian novel, finally being translated into English, is compared to The Fault in Our Stars which I did not see at all. The way this guy pines so desperately for this girl and thinks up excessively exaggerated metaphors wasn't engaging at all. John Green doesn't write like this in EVERY sentence, so I don't get the comparison. The plot also didn't move enough in the sample to make me interested in the slightest. Definitely skipping this one.
5. When Elephants Fly by Nancy Richardson Fischer
Publication Date: September 4th 2018
Rating: DNF
This contemporary is about a girl who turns 18 and has entered the dangerous stage of having her own schizophrenia develop like it did to her mother, who tried to kill her. But when she hears about an elephant's calf that is heartbroken and may not survive, she may try to develop a connection with this animal. For me, this felt very weird. This girl restricts herself of SO many things just to MAYBE prevent her mental illness from developing and I simply didn't like it. There's no guarantee what will happen if you will inherit a disease and I feel like someone needed to tell her that. I also didn't like the first person POV and I felt like I never got enough to be invested.
6. The Girl in the Locked Room by Mary Downing Hahn
Publication Date: September 4th 2018
DID NOT READ
I decided not to read this book because this author writes the same exact story over and over again and has for years. I see her books everywhere on the shelves at my work and I'm sure if I pick up one of them and start reading, it would probably sound the same as the others. I did read the first page of the sample but it reads more like middle grade than YA so I'm surprised it's in a YA compilation. Not for me.
7. The Similars by Rebecca Hanover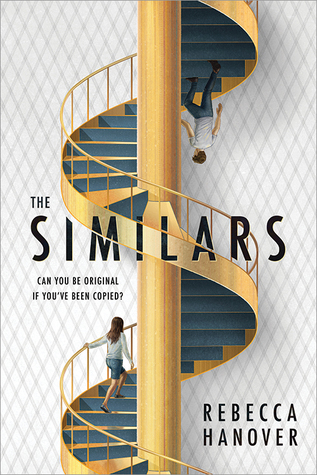 Publication Date: January 1st 2019
Rating: DNF
This is about a boarding school that has cloned kids "similars" and the main character goes to the school where these kids are. Her best friend Oliver had died the previous summer and she doesn't know how to carry on without him. But as she gets into the Similars clique, she starts to uncover dark secrets about the clones. I just didn't care about it. The writing felt dry and boring. The plot never caught my attention with the sample; the main character felt kinda annoying so I don't think I'll read this.
8. Shadow of the Fox #1 by Julie Kagawa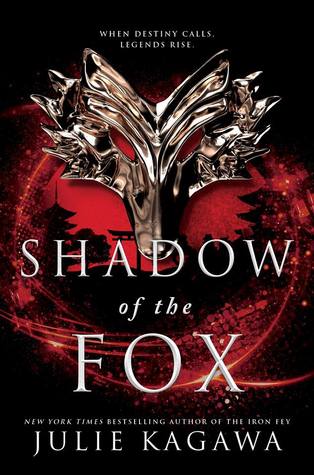 Publication Date: October 2nd 2018
Rating: 5 stars!!!
This Japanese fantasy new series follows the story of how every one thousand years, whoever holds the Scroll of a Thousand Prayers can make one wish before the great Kami Dragon. The pieces of the scroll are being sought after and one humble peasant girl has one of them. This one blew me away! I had never read anything by this author but she's very popular with other series. But this one had a nice direction it went, fantastic pacing and a great opening to what should be an epic fantasy series. One of my top favorite samples.
9. That's Not What Happened by Kody Keplinger
Publication Date: August 28th 2018
Rating: 2.5 stars
This is about a group of kids who witnessed one girl defending her faith during a school shooting. But the group knows that it's not true. Three years later, there's a book being published about the dead girl and the main character wants to set things straight. But this wasn't for me. The first person narrative felt snotty, all knowing teenager instead of feeling genuinely affected by the anniversary. It also felt very repetitive with the first person POV and I just never felt connected.
10. A Spark of White Fire #1 by Sangu Mandanna
Publication Date: September 4th 2018
Rating: 4 stars
This was really cool! It's about a girl whose been away from her family after an imposter king took over the throne her family was supposed to have. But when the current king issues a challenge to win the impossibly powerful ship Titania, she goes against her brother's wishes and wins. This book draws on the Indian mythology of Mahabharata and it was a fun read! I loved how the author described how the ships support life, the world in space and the girl's motivations. The pacing was really good and it kept me reading and it's one to keep on your radar!
11. Ignite the Stars by Maura Milan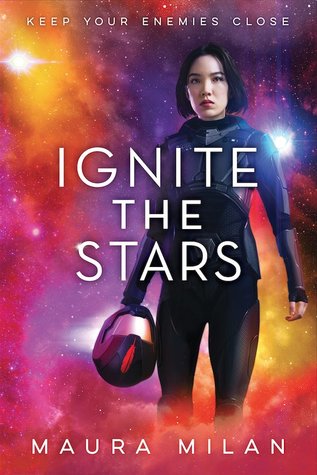 Publication Date: September 4th 2018
Rating: 2 stars
After reading the really fun and engaging A Spark of White Fire previously, this one failed to captivate me and was another disappointing sample. This one is about a girl whose a worldwide criminal who gets captured by the Imperalist nation that tries to make her serve them. The writing felt like it read young and didn't seem polished. The dialogue was cheesy, the pacing felt kinda "stop and go" and the main character felt very uninteresting.
12. Bluecrowne by Kate Milford
Publication Date: October 2nd
Did not read
Since this book is part of a series, I didn't read it because I don't read samples of random series installments when they're in compilations like this. There's the possibility of being lost of what's going on and having no background of the story or characters.
13. Girls of Paper and Fire by Natasha Ngan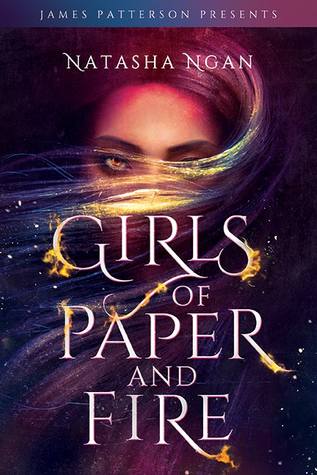 Publication Date: November 6th 2018
Rating: 3 stars
This was interesting. I liked the Asian setting of the main character working on herbal mixes and her family life of owning a shop. The concept of being born with a caste (like paper for example) was very well described. I'm still not a  huge fan of first person POV but this was done a bit better than previous books I've tried. But this just wasn't as engaging for me as other samples but I could look into it down the road.
14. Pay Attention Carter Jones by Gary D. Schmidt
Publication Date: February 5th 2019
Rating: 4 stars
This was adorable! The story of this butler randomly showing up at this family's door is cute and Carter's voice sounds so cute and authentic for his age. I think this can also have great messages for younger readers. The butler reminds me of the kinds of house servants on Downton Abbey in the best way so I will definitely try this book when it comes out 🙂
15. Grim Lovelies #1 by Megan Shepherd
Publication Date: October 2nd 2018
Rating: 4.5 stars!
The first in a new series from best-selling author Megan Shepherd, it's about Anouk, a human whose actually a Beastie: an animal turned human by her cruel mistress Mada Vittoria. But when her mistress dies, Anouk is accused and runs away. She also tries to find a way to stay human before she turns back into animal within a few days. This was amazing! Hands down, Megan Shepherd is an author on my radar even more. I loved her short story "Lady Firebrand" in the anthology The Radical Element so I was excited to love this sample. First of all, I'm happy this is a third person POV book. You all know I am not a fan of first person POV but this wasn't the case. The writing is engaging, imaginative and oozing with magic in the Parisian setting. I also liked Anouk right off the bat; you care for her and root for her as she tries to start finding answers. I need the full book so bad!
16. Sadie by Courtney Summers
Publication Date: September 4th 2018
Rating: 3.75 stars
This book is about Sadie, a girl from a very small town who goes on the run to find out who murdered her younger sister Maddie. West McCray, a podcast personality, becomes obsessed with finding Sadie and what happened with the crime. What was interesting is that this told in a podcast format instead of a normal narrative. I thought it was a good start to what will seems like a hard hitting book. While it is a bit slow to start, I'm still interested in reading it since I haven't read anything by this author.
Have you guys read this compilation? Which are you excited for that are listed? What samples would you like to have read instead?