I'm back on Top 5 Wednesday! It's been a minute since doing one of these but there's themes this month that I finally wanted to do. This is a weekly group where there's different themes a week for the whole month. It's run by Sam from Thoughts on Tomes and the Goodreads group is here:
Top 5 Wednesday Goodreads Group
This week's topic is our "summer reads" with summer officially happening in most places around the world. These books I picked are ones that are shorter books, completed series, easily accessible, etc. I feel the term "summer reads" is pretty broad so that helped :p let's jump in!
1. The Guernsey Literary and Potato Peel Pie Society
This wonderful historical fiction book is told all in letters. It's the story of a lady who finds a letter from a man who lives on the island of Guernsey who helped start a book club there. It's also set during WWII so when she goes to the island to meet the people there, the Germans do occupy the area there. But the books is short and so delightful! You get the characters so well through the letters and it shows how people come together through books. They also made a movie this year too, so now it's a great chance to read this wonderful book 🙂
2. The Jackaby Series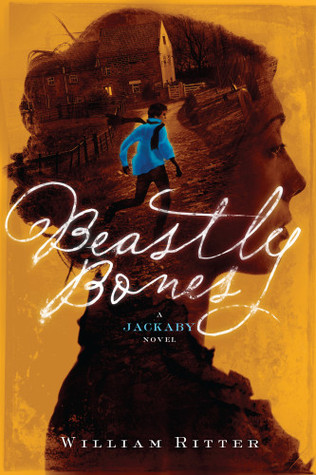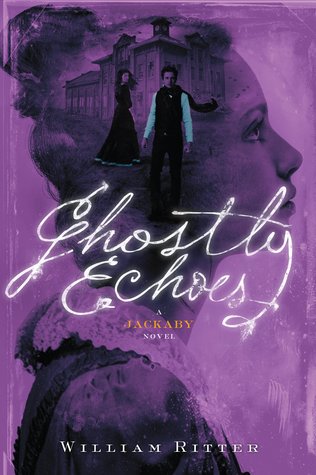 Summer is always a great time to marathon a completed series, whether on vacation or just around the house and this series is perfect for that! This series takes place in 1892 in New England where Abigail, a girl from England, comes to America to forge her own path. She wants to be a scientist, but at the time, she couldn't do that on her own. There she meets R.F. Jackaby, a guy who sees the supernatural and solves crimes. So she becomes his assistant and they have some fun and even a bit creepy cases together. What makes this series so great is that every book is under 350 pages and it's perfect for people who love Sherlock, Buffy and fun supernatural stories. You also learn some fantastic mythology stuff that's not really explored in YA. It's also not scary at all, so younger readers will get a kick out of it.
3. The Alchemist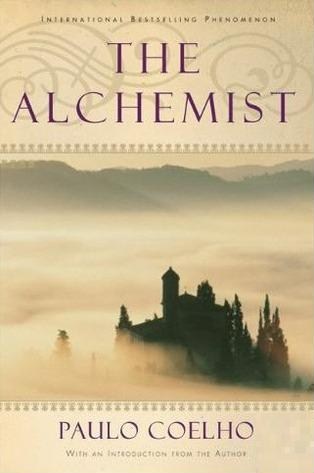 Originally published in 1988, this book still stays popular today. This fable is about a boy named Santiago who goes in search of the Philospher's Stone and alchemy. On his journey, he finds love and it's a great story that shows the power of following your dreams and the magic of them. I read this in college for a random class I had and I felt swept away to this magical place and that I took that journey with Santiago. This short book is very accessible to any kind of reader and has universal messages that you can never go wrong reading 🙂
4. Devils Unto Dust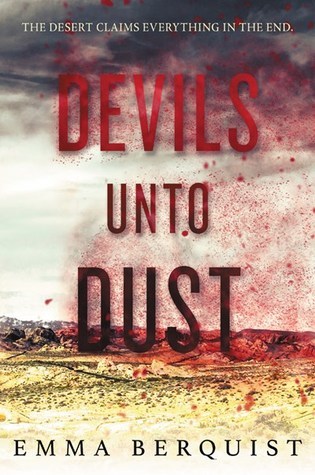 Want to read a standalone over the summer? Try this amazing debut novel! This is a Western setting about a girl who goes in search of her father to clear a bounty before her family gets hurt. So with two bounty hunter brothers, they set out in the unforgiving desert to not only survive the "shakes" (zombies in this book) but also the heat and other conditions. This book is fast paced, a bit scary and has fantastic character development. You feel the heat of the desert in the pages as you keep reading. It also has sibling relationships that are touching. Since it is a zombie book, it's not very bloody or scary so if you're not into scary books, no worries here. This is one wild ride!
5. The Dresden Files series
Want a long series that has humor, action and great characters? Why not try this adult urban fantasy series? Harry Dresden is a wizard living in Chicago who wants his own P.I. business and he helps the police solve crimes where the supernatural is involved. There's three groups of vampires, fae courts, Santa Claus, ghouls, skin-walkers…the number of supernatural creatures is staggering but also fun. Harry has a skull named Bob, a huge tomcat named Mister and a huge dog named Mouse as well as other friends by his side on his crazy adventures. But there emotional moments where the author isn't afraid to pull some serious punches. The series currently has 15 books out, with 3 short story collections in between the main novels that offer a ton of fun! While it's a long series, they're quick reads with so much fun for both people who love urban fantasy but also people who want to try something new 🙂
What are summer reads for you? Have you read any of these and if so, what did you think of them? What summer books would you recommend?