Holy crap! Why is it the end of the year already? I swear I wake up one morning and it's a new month, but the following morning it's the middle of the month. The struggle of no concept of time is real :p
So I was tagged by the amazing Amanda @ Literary Weaponry to do this popular tag. If you guys don't follow her, you totally should. Her humor is sharp and timely and she's awesome 🙂 I do admit though that my answers might not be the greatest since I've only read about 20 books this year…which is much less than I thought (although I have DNF'd a few more than I thought as well) But let's just dive in!
1. Your Favorite Book of 2018 So Far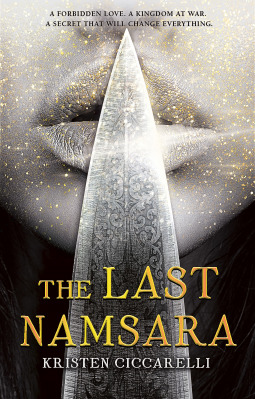 Guys I'm still not over this book! Even though it's been a short time since I finished this book, I still think about the perfect plot, emotion, fantastic dragons and the main girl Asha's journey. I have talked with the author on Instagram and she's the sweetest person ever. I do find it hard to have a book that stays with me for a long time, no matter how many books you read. But the way this book was written and constructed just has me in awe and I cannot wait for the sequel 🙂
2. Best Sequel You've Read
So….I haven't read any sequels yet. RIGHT?! I don't know how that happened. Usually I've read at least a couple by now. But I'll just leave a couple sequels here that I hope to read by the end of the year.
3. New Release You Haven't Read Yet, But Want To
*I am counting books that have been released as of today*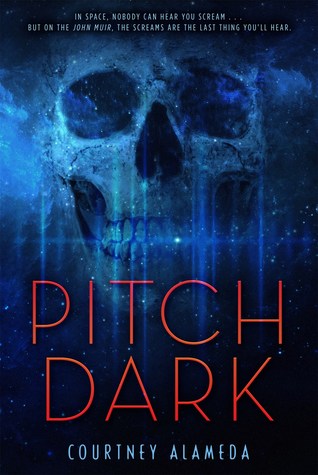 I have gushed about this author's debut novel a couple times so I NEED to read her new one. This is set in space where a guy and girl must survive against aliens that are on the ship with them. I have been getting into books that have a bit more horror edge to them so this one sounds awesome.
4. Most Anticipated Release for the Second Half of 2018
Here's just a few….we all know we can't pick one 😀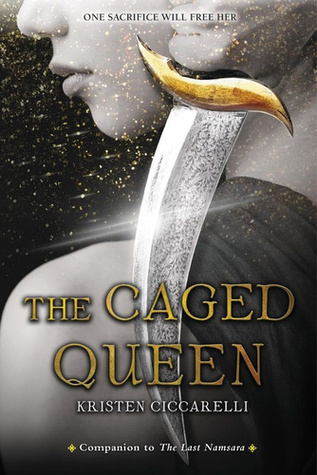 The Assassin's Guide to Love and Treason: I actually found out about this book recently and my expectations are through the roof! This is set during the time of Shakespeare and Elizabeth I and it's about a girl whose father is killed for being a Catholic and she gets into a new Shakespeare play to get at killing the Queen. This is one of my favorite periods in history!
Grim Lovelies: Oh man this sounds amazing. I read a sample on NetGalley about a girl whose turned human from animal and after her mistress is killed, she tries to find out how to stay a human. I do love all the books (both upcoming and recent) that are set in Paris and I'm highly awaiting this one.
The Caged Queen: I loved the first book…need I say more? 🙂
5. Biggest Disappointment
This still hurts me. This was the first ARC I ever requested and the author was so sweet to send me a copy. Historical fiction is one of my favorite genres to read, but this one just felt messy. The romance never felt developed and the story always felt it was focusing on too many things without much of a thread keeping everything together. I also don't think the main character was that memorable…
6. Biggest Surprise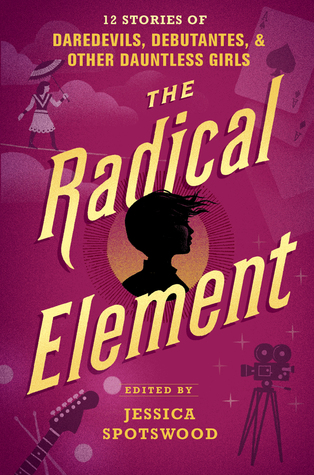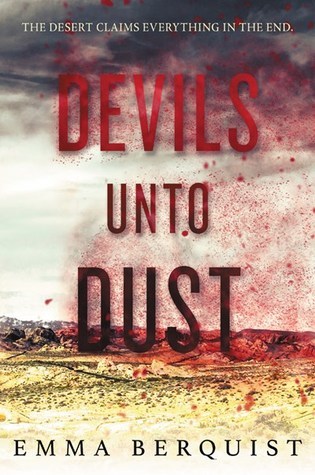 First of all, I loved the anthology! I had read boring adult fiction short story collections in college but this collection about different girls in history was so much fun! I liked reading stories by authors I'd never read before and it also was fun to see stories set in the 1950's and the 1800's during Mormon history to name a couple. I really want to read the first collection A Tyranny of Petticoats this year. And then there's Devils Unto Dust. I got this from my library Overdrive and was blown away by the intensity, fast paced plot, great protagonist and Western setting. I like that Westerns are becoming more popular again and the added zombie element made this debut novel a unique read. I can't wait to see what this author writes next.
7. Favorite New Author/New to You
I finished this really recently and it was awesome! Sangu Mandanna is a new favorite author because she blends fantasy and science fiction into space! This book is original, entertaining and really authentic as far as the main character's journey and I NEED more of this series 🙂
8. New Fictional Crush
I don't do that type of thing. Sorry guys
9. New Favorite Character
Man Tess threw me for a loop when I listened to this masterfully written book. She's made some major mistakes and endures a lot from family and society in general. Her journey with her companion Pathka was insightful, fun and touching. Next is Kai, the guy who helps Maggie in Trail of Lightning; he's a great guy who wants to do the right thing while keeping his humanity. He also keeps Maggie grounded as she figures out what's happening on their reservation 🙂 One made me feel serious emotions and the other was a great balance to the main character.
10. A Book That Made You Cry
I haven't had that happen yet, but I hope it will. I may have gotten a bit teary eyed, but no full on cry or anything, which is rare for me.
11. A Book That Made You Happy
I re-listened to this book while my husband and I did a  12 hour drive for a week long trip. I had read this book clear back in either 2011 or 2012 so it was great to listen to it again! I came to like Kelsier so much more this time around and all the emotions of the thief group really got me. I just love how detailed, complex and shocking this series is 🙂 Plus Sazed is the best!
12. Favorite Adaptation You Saw This Year
I know this didn't come out this year, but I just watched this miniseries this week and WOW! This is an adaptation of Agatha Christie's famous novel. This was pretty much a period piece horror movie about 10 people stuck in a big house on an island and are being picked off one by one. It's intense, masterfully acted and truly shocking.
13. Favorite Review You've Written This Year
I would say that I'm proud of my review of Five Reasons to Experience The Last Namsara because I wrote it no long after finishing it. I like how I approached my feelings on the book and got everything out that I had wanted at the time. Plus I feel like my passion and love for this series is really there 🙂
14. The Most Beautiful Book You've Brought/Received So Far This Year
This is definitely more pretty in person 🙂 I got this lovely ARC from the author and I did a post about it not too long ago. This is an upcoming YA Gothic historical fiction that's blurbed by Cat Winters, who can't do anything wrong. I didn't read much of the synopsis so I could go in pretty blind but man these colors are epic!
15. What Books Do You Need to Read by the End of the Year?
*WHELP* What books don't I have to read? LOL! Here's a couple that I seriously need to kick myself into reading soon.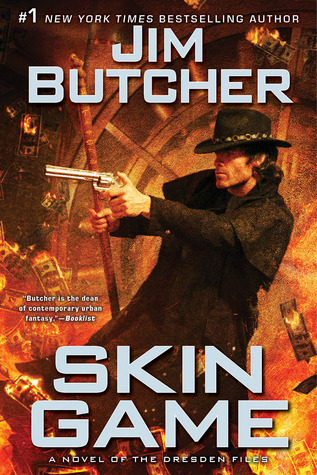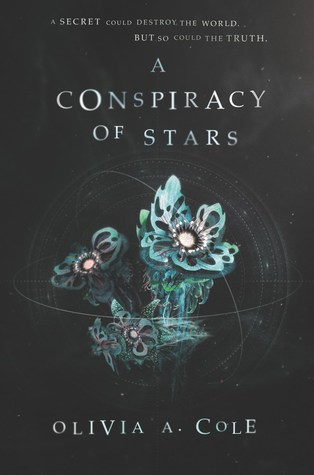 I tag anyone reading this post, with the extra challenge of not repeating any books for the answers 😀 If you do this tag, please let me know so I can read your questions. What would your answers be?