Happy Independence Day for US people! This post is pre-scheduled, since I'll be doing family stuff today so I won't be around. I hope you all have a great holiday here in the US, but if you don't celebrate it (if you're international), I hope you guys are having a great day regardless! It's time for another Top 5 Wednesday, which is a group where there's different topics every week. The GR group is here:
https://www.goodreads.com/group/show/118368-top-5-wednesday
Today is your top 5 books so far this year. The only order this list is in is my number one, which I mentioned in my mid year book freak out tag post. Let's jump in!
1. The Last Namsara (Iskari #1)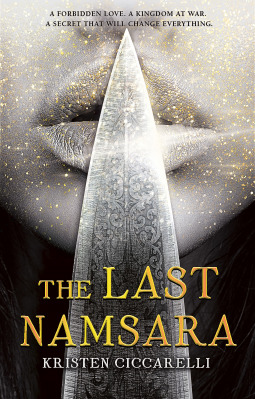 No surprise here! This amazing debut novel has stayed with me since I listened to it a couple months ago. It's kinda rare for me now to have something stick with me and nagging at me to read again. This follows Asha, whose the Iskari and hunts dragons. There's forbidden stories you can't speak out love, a very good romance, secrets and gorgeous writing style. I hope to read this again before the next book in September!
2. Shutter by Courtney Alameda
Talk about one of the big surprises for me this year! This follows Micheline Helsing, a descendant of the original Van Helsing. She can exorcise ghosts with her camera and her eyes allow her to see ghosts in different colors on the color spectrum. This is an awesome thrill ride with a creepy atmosphere, great character dynamics and fast pacing that kept me reading 🙂
3. A Spark of White Fire by Sangu Mandanna
Inspired by Indian mythology, this book has: romance, political intrigue, cool space ships, magic, gods in space and a fantastic female lead! I had a sample of this through NetGalley but fell quickly in love with this original series opener. If you love sci-fi, go get this book!
4. Unearthed by Amie Kaufman and Meagan Spooner
This was my first introduction to these two authors writing together and it is flawless! This is such a fun story set on Gaia, an alien planet where the Undying once lived. Jules is a scientist and Amelia is a scavenger and they have to work together to try and not only survive, but uncover the mystery of what happened to this alien race in order to save Earth. The audio book is truly fantastic and the romantic tension was top notch!
5. Reign the Earth #1 by A.C. Gaughen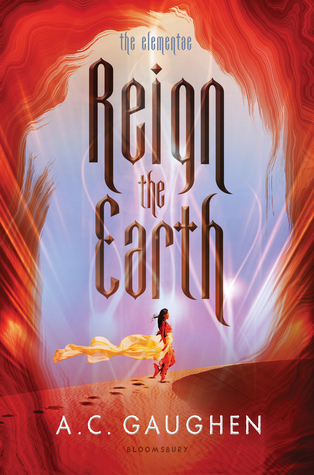 Oh man this book was such a crazy ride! This fantasy novel is about Shalia, a daughter of the desert who marries the awful Calix in order to have an alliance of peace. But her new husband wants to destroy all of the Elementae, the magic users. When she discovers she has Earth magic, things get way more complicated. I just admire Shalia so much for her strength, longing for true equality and love her country and family. This book does get dark and deals with abuse and other tough topics but don't let that steer you away. This series opener is fun, insightful, powerful and offers a cool desert world.
Honorable Mentions
Devils Unto Dust by Emma Berquist
Trail of Lightning by Rebecca Roanhorse
The Radical Element edited by Jessica Spotswood
A Reaper at the Gates by Sabaa Tahir
What are your favorite books so far this year? Are any of these  your favorites?