Happy Saturday everyone! I hope your week has been awesome 🙂 I've been really busy with having house renovations, work and having family in town. But I'm back to regular routine and I'm here with the I Dare You book tag. I was tagged by the awesome Heather @ Sassy Book Geek and I'm excited to do another tag.
Rules:
Answer all the questions. No lies
Tag at least 4 people
1. What book has been on your shelf the longest?
This popular book has been on my TBR for at least 4 years! I read his short book The Ocean at the End of the Lane clear back in fall of 2013 and loved it and I haven't anything else since
my best friend is a Neil Gaiman fanatic and she keeps giving me crap for not reading more of his books lol. So I hope to remedy that soon 🙂
2. What is your current read, previous read and what you'll read next?
I'm currently reading A Thousand Beginnings and Endings which is an Asian anthology collection. I'm counting A Touch of Gold to be the most recent book I actually finished. Then, I want to finish all my NetGalley titles with reading the standalone Fire and Heist which doesn't come out until December.
3. What book did everyone like but you hated?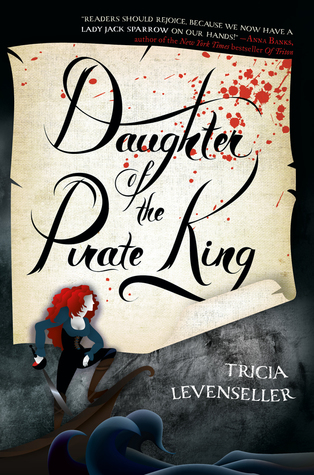 Yep I'm one of those people who is very salty about this popular book. While I can understand that it is a fun book for many people, I was annoyed the whole time. It was way too silly and all the male characters were bumbling idiots and the main girl was a one note Mary Sue the whole time. I never got into the story either and just couldn't take it seriously.
4. What book do you keep telling yourself that you'll read, but probably won't?
I'm one of those very few women that's not very interested in reading Jane Austen. I adore the 2005 movie version with Kiera Knightley (kinda unpopular opinion) but I feel like that's all I need. Many of classics written around Austen's time are just too difficult for me to get invested in or understand. Visually seeing adaptations of these books are just easier for me to consume. I could possibly read this when I'm much older, but I'm not holding my breath.
5. What books are you saving for retirement?
LOL I think  this question is just too funny. I'm choosing Michael Crichton in general just because his books are science heavy and very detailed. My mom loved reading his books when I was growing up and I will read some of them someday. But fantasy has my heart right now :p
6. Last page: read it first or wait until the end?
Ok I'm bad at this but sometimes I do actually do this! I've been done it with books I'm not sure that I will read or even sometimes, there's the impulse to do it if I'm currently reading a book.  *don't judge me*
7. Acknowledgement: waste of paper or fascinating ink?
I do like reading the acknowledgements! I like seeing how much is involved to get books become possible and I also like seeing who the author thanks. One acknowledgement that struck a chord with me is still Meagan's Spooner's acknowledgements in her book Hunted. It truly captures my current struggles of being a writer when I read it last year 🙂
8. Which character would you switch places with?
If I had to pick a character, I would have to pick Éowyn because she's an epic female character. Who doesn't want to kill the king of the Nagzul and gain a spot on the bad ass pedestal?
9. Do you a book that reminds you of something specific in your life? (Place, time person, etc.)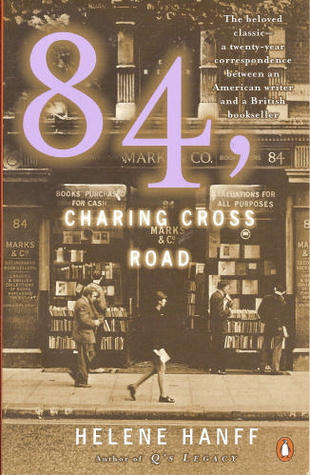 When I read this book in college a few years ago, I was reminded me of how much fun it was to have penpals! This memoir tells the story of a woman who writes letters and become true friends with a bookseller and their strong bond. I did have a penpal when I was in elementary school and I was always so excited to get her letters. I also had another friend who moved overseas when we were in fourth grade and we wrote for a few years as she kept moving around. Sadly, I don't what happened to these two girls but the magic of writing someone is always a great time in your life 🙂
10. Name a book you acquired in an interesting way
Here's a bit of a funny story about this book. When I was in junior high, I remember being at the library and saw this book on the shelves. But for some silly reason, I was scared of this cover that I didn't check it out. But for several days after, I either had nightmares about the cover or it just wouldn't get out of my head because not long after, I grabbed it and read it. I kept going back and grabbing the other two books and I still distinctly remember my library (where I work now) was under construction so I was walking on the bare stone floor and having plastic float around everywhere when I picked up the other two books. It's hilarious looking back now how scared I was, but these books are so much fun and further developed my love for paranormal books 🙂
11. Have you ever given a book to a person for a special reason?
Nope, nothing comes to mind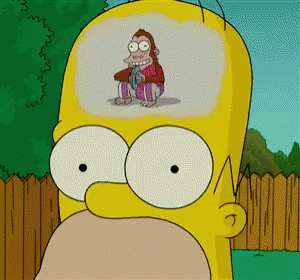 12. What book has been with you the most places?
This adorable memoir of a cat who helps a man kick his drug addiction followed me both to Yellowstone National Park and the states of Washington and Idaho on a long vacation. I remember staying in the car for a few minutes longer than everyone else so I could read it. This book is just so heartwarming and I remember being more happy on my trip while reading it 🙂
13. Any "required reading" that you hated in high school but wasn't so bad later?
I haven't read anything in high school that hasn't stuck with me since then. It was a really long time ago and my feelings haven't changed for anything I read then.
14. Used or brand new?
Both. I will go buy new books if I want to support the author and want to be a book snob. But if I see a used book that I really want that's in great condition and a good price, I won't pass that up.
15. Have you ever read a Dan Brown book?
Nope but I have seen both adaptations of Angels and Demons and The Da Vinci Code and I enjoyed both of them. I remember having no idea why people threw such a big deal about it when the first book came out until actually seeing it. Will I read the books? I'm honestly not sure…
16. Have you seen a movie you liked more than the book?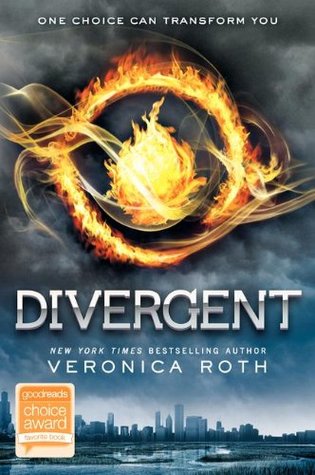 I immediately think of these two. Despite how bad the series I got, I really like the ending of the Divergent movie way more than the book. So much of it was perfectly cast and I'm just glad that I could watch the story instead of being in Tris's head. Also, I do love the LOTR movies way more than the book! I read the books when I was 12 after the first movie came out and I just felt more magic from the movies. I completely understand and respect Tolkein's standing, but I feel like Peter Jackson captured the characters and balanced the story more than the book. There is one scene in the Return of the King book where the Hobbits kill Saruman at the end that I wish was in the movie, but yeah movies are better for me.
17. Have you ever read a book that made you hungry? (Cookbooks included)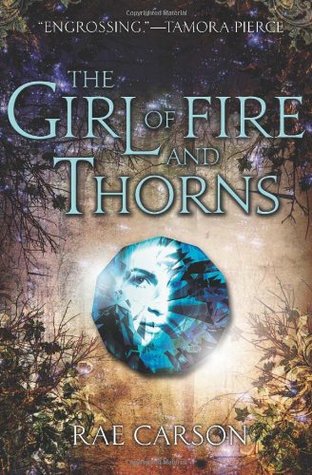 This book always made me hungry, especially for something called coconut scones! I am a coconut fanatic. Plus there was a recipe for this dessert in the back of the book. Why haven't I tried it yet? I don't know but this book had all the yummy food 🙂
18. Who is a person whose book advice you'll always take?
My husband or my co-workers
19. Is there a book outside your comfort zone that you ended up loving?
I only read this book because it was a Printz Honor Book and got a lot of acclaim behind it. I normally don't read historical fiction set in much earlier time periods like the 1200's. But I quickly was captivated by this beautiful and harrowing story about miracles, power of belief, friendship, sisterhood and the conquest for truth. This is a masterpiece of YA 🙂
I Tag:
Amanda @ Literary Weaponry
Justine @ I Should Read That
Kathy @ Pages Below the Vaulted Sky
Anyone else who wants to do this tag totally should! If you do this tag, let me know of your answers in the comments. I would love to read them 🙂
What answers would you pick? What do you think of these answers?