Happy Saturday everyone! I hope your weekend is going really well 🙂 I'm working all day today so this is my scheduled post. Today is my overall wrap up for July, my novel progress and book haul and even some fun personal stuff. July sadly was another small reading month for me, but funny enough, I gave all the ARCs I read the same rating. I enjoyed everything I read overall  and I hardly had any DNFs, which I hope sets the tone for August. Let's jump in!
Total Books Read: 3.5
Audiobooks Finished: 0
Samples Read: 1
Library Books: 0
ARCS: 3 (not including 1 DNF)
Read from June 26-July 5th
Rating: 4 stars overall
I requested this book from the author earlier this year, since the plot sounded like it was my thing! This is a Gothic historical fiction with a murder mystery plot line. We follow Valentine, whose mother was hung for murder years before. But then her family's past starts to resurface and she sets out to know the truth, with Rowan Blackshaw, a boy from school, also wanting to know the truth as well. I truly enjoyed so much of this book. It's set in 1849 in New England and I loved seeing how the main character took care of herself and we saw her independence. The mystery of her family was so interesting and made it for a cool mystery! You get involved in this mystery very early on which helped me and I loved the romance with Rowan so much. The love triangle thing was a little unnecessary and the climax needed a tiny bit more development. But if you love historical fiction, this comes out in the first week of August and recommend it a lot 🙂
Mini ARC Review: Girl at the Grave
Read from July 7-14th
Rating: 4 to 4.5 stars
This was a physical ARC that I requested from the publisher and received from them! This debut novel is about King Midas's daughter Kora and her story after she was turned to gold as a child. This book just made me feel happy and it was such a fun story. Kora is a sheltered girl, since she has a golden sheen to her skin and the kingdom pretty much shuns her in fear and suitors only want to marry her for her father's gold. But when the gold is stolen, she sets out to find it, since she's the only one that can find it. This story is a sea adventure that gave me Pirates of the Caribbean and Aladdin and the King of Thieves vibes with the fun pirate characters, fantastic folklore and genuine surprises. The author truly surprised me with the plot line and Kora has great development. There is going to be a sequel and I couldn't be more excited. This comes out in the middle of August and another book you guys need to check out!
Read from July 22-26th
Rating: 4 to 4.25 stars
Another genuine surprise read for me! I had seen this on NetGalley and the synopsis sounded really cool, so when I got my request granted, I was stoked to start this. This book was the quickest read for me due to the fast pace, fantastic writing, fun plot and a great witty POV in Sky, our protagonist. This book is about Sky, a wyvern (weredragon) and how she plans her first heist to find out what happened to her mother. So, a book about a dragon planning a treasure heist? Yes, that's the story and it's awesome, thrilling, funny and overall so much fun. I loved how the author took wyverns and put her own fun twist on them and blended it in our world. The fantasy world aspect needed a tiny bit more development and the ending was a little anticlimactic but I still loved it so much. Sadly, this isn't out until December but it's on NetGalley, so if you're thinking about requesting it, do it! If you love dragons, you won't be disappointed.
Mini ARC Review: Fire and Heist
Sample only, read July 29th
Sample rating: 5 stars
This book finally comes out at the end of August and the hype so far is definitely worth it. This sample had the prologue and the first two chapters which was a good sample of the story. It's about a female pirate crew wanting revenge on a warlord. It sounds like an island fantasy world and let me tell you, that prologue is one great hook into the story! I'm eagerly awaiting the full book at the end of the month.
NetGalley Sneak Peek Spotlight: Seafire
DNFs
DNF AT 43%
Guys…I had hopes for this, but it fell flat on its face. I practically forced myself to read up until the 43% mark before finally giving up. Hardly anything happened! The scenes where the main character was doing things while blacking out weren't even scary, most dry and forgettable protagonist in recent memory and such a dry and emotionless plot. The main girl's mother was way more interesting! I couldn't understand why nothing had actually progressed by the time I gave up; I even skimmed to the end to see what the truth was and let's just say that I'm glad I gave up. Not worth it sadly.
Started, but didn't finish
Currently at 35%
I got this physical ARC from trading on Twitter and so far I'm over 100 pages in. There are things I like about it for sure, but it doesn't call to me all the time. I look at it and don't always think about reading it if that makes sense. I liked what I read, but it's not that feeling where it's all I want to read. I hope to at least read another 50-100 pages in August to see how the plot develops.
Audio book, got 11 chapters in
This is my recap listen before the sequel comes out! I have been wanting a book that I know is pure magic and it's been great coming back to it. I've picked up a few things I'm hoping to get answers on in the sequel and as always, Steve West is the best male narrator right now 🙂
Library book, 25 pgs
I had waited for my library to get copies of this book in and I only read 25 pages in July lol! I read the first story, which is by Roshani Chokshi and it was truly amazing! But at the time I was reading it, I was doing the house renovations I have mentioned and then family stayed in town for a while. I hope to read a couple stories, so I'm not sure of what I'll accomplish with this one in August.
Book Haul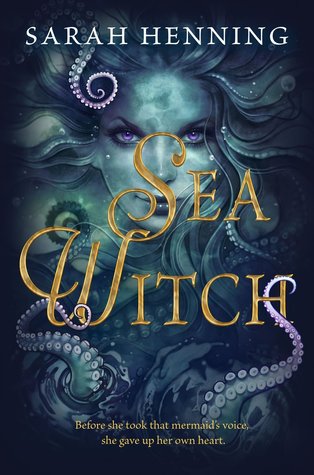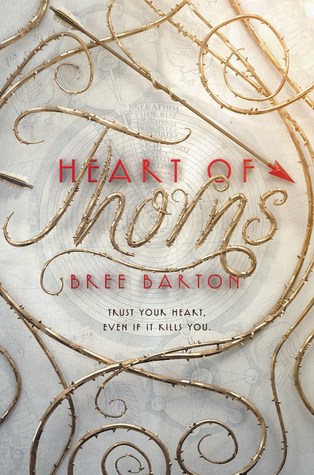 Perfect Harmony: I downloaded this from NetGalley in the "Read Now" section and as of this post, I started reading this on the 1st of the month. It's a music YA contemporary 🙂
Sea Witch: So, I have done so well on my book ban (I'll explain), so I bought this popular book on release day since it was gnawing at me in the back of my mind. This book has been getting so much buzz and I truly hope its worth it.
Heart of Thorns #1: This book was in the July FairyLoot book box and it has red sprayed edges! While the overall box was disappointing, I do love the book cover and while it's mostly been getting negative reviews, I want to see what I think.
Contagion #1: This sci-fi horror book was in my Enchanted Book Box and I'm beyond stoked! This book is getting glowing reviews and I have heard that it's freaky, which I've been wanting oddly enough 🙂
A Touch of Gold: So Blink (the publisher) was so kind to send me a finished copy of this book! Since I really enjoyed reading the ARC, I was planning on pre-ordering but the book but now I don't have to. It was such a sweet book mail surprise 🙂
Stay Sweet: I won this book on an Instagram giveaway. While the writing made me quit it the first time, I have a copy now and I am going to push through it and read it. Many at Book Princess Reviews loved it and her review convinced me to give it another try.
Grim Lovelies: Again, I got this from trading on Twitter. With my book ban, I wasn't trading at all. But I ended up getting a duplicate ARC in the mail, so I traded my duplicate for this book. I was really excited to get this book in the mail and while I am liking it, I'm not in love with it, so we shall see.
Partial August TBR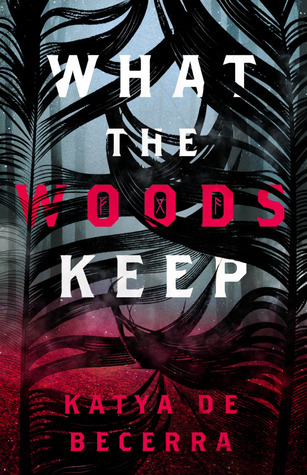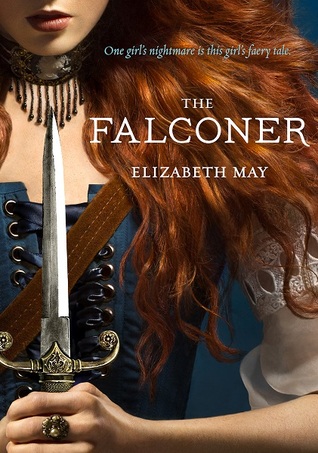 I'm only saying this is a partial TBR because I mainly don't like to push books on myself a lot for the month. I am a huge mood reader, and with being a busy adult, I have days where I don't get to read at all. But I am SO SO happy to say that I am going to be on blog tours for Mirage and What the Woods Keep! My blog review for Mirage is on August 25th, so as soon as I get the galley, I have to power through that. I am planning on reading What the Woods Keep this month as well, even though my review isn't until September, but that's because I have two family weddings in September and lots of traveling so it will be insane. The other books pictured are books I want to finish (Perfect Harmony) and then other books I actually own to tackle my physical TBR. Anything else I finish will be bonuses 🙂
Fun Personal Stuff
Novel Progress: So with my new novel project, things are still going smoothly! I wrote just over 100,000 words in just under a month! I have the first 4 chapters as of the end of July written and now I'm currently at 129k words now. I can't believe how much the story has developed and how much I write per day no matter if I work or not. If you guys want more writing posts, let me know!
Movies: I got to see a couple movies in July! I saw The Incredibles 2 and it was worth the wait. The baby was my favorite part of the whole movie and it was awesome to see that the movie felt like it was right where the first one left off. The villain wasn't quite as good as Syndrome, but it's a great sequel. Then I saw Ant-Man and the Wasp and oh man I loved it! Ant-Man is one of my favorite Marvel superheroes and this sequel was action packed, hilarious and had a great connection to the other MCU films. It was a nice movie to see after Infinity War.
TV Show obsession: Guys, I'm not much of a TV person anymore. But recently, I found the UK version of Being Human and holy crap it's amazing! It's centered around a ghost, werewolf and vampire that are housemates and all of their struggles and trouble they get into. It's funny, well written and great chemistry between the actors. I highly recommend it 🙂
House Stuff: So in July, my husband and I made great progress on our house. New counter tops, sink and faucet got put in and it looks amazing. Getting rid of that 90's vinyl crap was the best feeling ever. We also got a new microwave that we installed ourselves and it's fancy and nice. It took a few long days of getting the overall preparation and clean up done after the renovations but it's completely worth it 🙂
What did you guys do in July? What was your favorite book you read and what do you plan to read in August? Have you read any of these books?