Happy Monday everyone! I hope you all had a great weekend and I wish you all luck that are going back to school this week 🙂 Today's post is joining in the Monthly Recommendations, which is a GR group run by Trina and Kayla where there's a new theme every month. The GR group link is here:
https://www.goodreads.com/group/show/168259-monthly-recommendations
This group is celebrating their 3 year anniversary and going back to their very first topic. I do love posts and videos about underrated books! So many amazing books get lost in the endless sea of the same popular authors and new releases. I am talking about books today that I have barely seen anyone talk about, mostly on the book blog side. I won't mention books like Jackaby or books by Cat Winters because they are gaining more popularity on the blog side. These are some books that I really love that deserve more attention 🙂
1. Far From You by Tess Sharpe
Release Date: March 27th 2014 from Orion
This YA contemporary thriller sucked me in while I was on vacation and I read it within 48 hours which is rare for me. It follows Sophie, a girl who gets out of a drug rehab period that she didn't need, and when she gets back home, she goes down the path to find out why her best friend Mina was killed. Her murder was set up to look like a drug deal gone bad and framed Sophie for being hooked on pain medication again. Sophie is such a determined and strong girl with a lot of grief as she tries to find out the truth. You see this present time, as well as flashbacks to see how Sophie and Mina were starting to understand their feelings with each other. If you like darker contemporaries, this one of the best out there.
2. Devils Unto Dust by Emma Berquist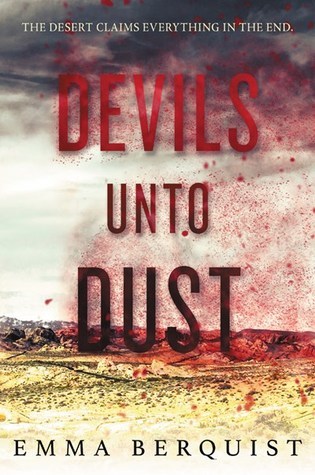 Release Date: April 10th 2018 from Greenwillow Books
While this is a 2018 debut novel, I'm sad that hardly anyone is talking about it! After seeing glowing reviews from Heather and Destiny, I had to give this Western zombie survival story a try. This book follows Daisy Wilcox, who goes by Willie, as she sets out to find her father in order to settle a dangerous bounty on his head. Out in the unforgiving dessert is where the Shakes roam the sands. The bond between Daisy and her siblings was so touching and beautiful to read as Daisy does everything she can to ensure her family's survival. But I also love that there are more YA books having a Western setting to them and then putting in a horror element for a great survival story. This is a must read for fans of zombie books, Westerns and amazing debut novels 🙂
3. The Shadow of What Was Lost by James Islington
Publication date: August 3rd 2014
If you guys love Brandon Sanderson or Robert Jordan, you need to read this first series opener! The author's bio talks about how inspired he was by Rothfuss and Sanderson to write his own series and you can truly tell where his inspiration flourishes in the world building, magic system and politics. This centers around three friends: Davian, Wirr (pronounced Weir in the audio book) and Asha, as well as a mysterious young man named Caedan as they navigate the sudden changes in the world. There was an ancient war with the Augurs, people with magical abilities and because of that war, the Augurs in the present aren't treated well. Davian is developing Augur abilities and him learning these powers set a chain of events in motion. Also, in the northern lands, an old enemy begins to stir.
I hope that summary was a good way to describe this book, since epic fantasies like this need a bit of explanation to get a good grasp on the plot. But this book was so thrilling, refreshing and engaging from start to finish. I love seeing the friendship between the three young people and how they're each tested individually. There was also some great surprises with Caedan as well. For me, the thing that Islington handled so well was the shocking surprises throughout, throwing curve-balls out of nowhere like Sanderson is known for. This epic series needs all the attention from fans of The Name of the Wind, Mistborn, The Way of Kings and many others.
4. A Fierce and Subtle Poison by Samantha Mabry
Publication Date: April 12th 2016 from Algonquin Young Readers
This magical realism debut novel takes place in Puerto Rico, where American teen Lucas tries to discover why teenage girls are missing and how that links to a girl rumored to be poisonous with a touch. This awesome story is inspired by the Hawthorne story Rappacini's Daughter, but with a twist on the setting and overall plot. I just loved reading about a boy, who doesn't feel like he belongs in a country where his father does business, try to do the right thing despite prejudice and challenges. Mabry excels at describing Puerto Rico as a magical place with her lush writing and it's great novel for escaping reality.
5. The Ocean at the End of the Lane by Neil Gaiman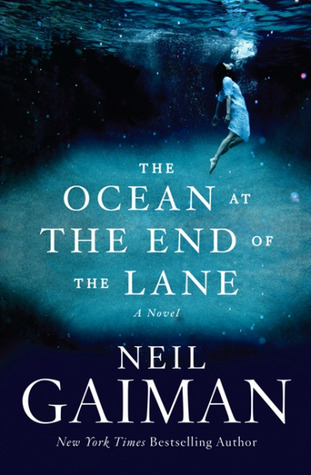 Publication Date: June 18th 2013 from William Morrow Books
I mainly put this here because I feel like this one of Gaiman's works that gets shoved under the rug, compared to his other works like American Gods, Stardust, Neverwhere and Coraline. This book was my first experience of reading Gaiman and it was creepy, imaginative and original. This is about a man who comes back to his childhood town for a funeral and relives the experiences he had as a boy. This is an adult book, since some of the themes and scenes are a bit more mature, but I can't recommend it enough. Gaiman subtly takes you into a dark world seen through the eyes of a child that's hard to turn away from.
6. The Turn of the Screw by Henry James
Originally published: October 1898
Here's a classic that has such a great use of suspense and a Gothic setting! I had to read this in high school and I remember being impressed that a classic like this was demanding my attention and make me keep turning the pages. This short novel follows a governess who is watching two creepy and silent children and the building tension of some creature wanting the children. This classic reads much easier than some, which makes it appealing and James creates true tension that builds easily and I remember loving how the book ended. If you to try a classic and like mysteries/suspenseful books, try this one around Halloween.
7. The Silver Kiss by Annette Kurtis Klause
Publication Date: September 1990
I think I have mentioned this standalone vampire book before in the Monthly Recommendations, but I love this book so much. In the years since discovering it, I have read this book 6 times and it never gets old with a re-read. This book follows a teen girl whose mother is dying from cancer in the hospital and her best friend is moving away. We also see young Simon, a vampire who is lonely and also seeking revenge. Their paths collide and I found it to be a story of two teens who help each other through their problems and a budding romance. It can be a bit dated now, but I always love reading a creepy and authentic YA vampire story that is one of the best!
8. Phantom by Susan Kay
Publication Date: 1990
I won't ever shut up about this haunting, tragic and beautiful retelling of Phantom of the Opera! This novel follows the Phantom, from his birth, dark childhood and all the events of his life leading up to meeting Christine in Paris. This novel shows a detailed character study about a tortured man that the musical or films never truly touch. *Content warning for child abuse and themes of childhood trauma* But with this dark novel also comes a chilling take on this iconic character with some sensual passages and heartbreaking paragraphs about love. If you are a huge Phantom fan and you want more of Erik, you need to go find this! While it is out of print, you can easily find it online from places like Amazon, AbeBooks and Thrift books if your local library doesn't have it. You won't regret it 🙂
9. Renfield: Slave of Dracula by Barbara Hambly
Publication Date: 2006
My best friend told me about this book in high school after she discovered it and devoured it. This follows Renfield, the man in the asylum tied to Dracula in Bram Stoker's novel. Through his perspective, we see the dark side of the asylum and the ways that the vampire influences him to become his servant. While it's been a decade since I read this, I remember being very interested seeing this classic novel told through the eyes of one of the side characters. This novel makes Stoker's novel even more enriched and you can tell that a spin off book does an amazing job when it keeps the integrity and lasting quality that the original one had. While I'm not a huge fan of Stoker's book, this spin off is amazing and I highly recommend it to Stoker fans.
10. Skellig by David Almond
Publication Date: 1998 (original)
Upon reading this when I was young, I have thought about it on occasion ever since. This short novel follows Michael, whose upsets about the possibility about his baby sister dying from an illness. When he goes into the garage one day, he finds a figure named Skellig who teaches him a lot of things about life. Reading this at a young age showed me how not to judge people based on their appearance, love your family no matter what and that it's okay to be scared in troubled times in life. Now as an adult, I think books like this are even more important now with lessons like this and I'm severely due for a re-read.
Have you read any of these? Would you recommend them as well? What are some books that you think are really underrated?