Happy Thursday everyone! Hope your week is going great 🙂 Today I'm talking about breaking my book ban that I had mentioned a couple times. I was trying to go for a 2 month book ban for all of July and August to try and kinda cool down on the book buying. But then after a month  and a few days, that ban broke LOL. So here's a mini book haul of what I have gotten so far since I broke the ban.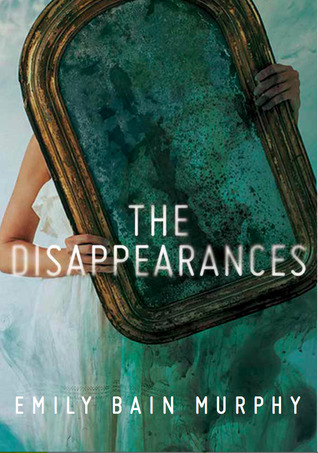 Wait For Me (Audio Book): I heard about this Scottish historical romance from Merphy Napier, who is an awesome Booktuber who reads a lot of back list books. Set in Scotland during WWII, this is about Lorna who has a German POW come to work on her family farm. Since the POW has facial scars, also with being a German in general, Lorna faces this guy with animosity. But of course, a romance develops between them and things get more complicated from that. With the way she described this historical fiction book has really made want to read this genre. I hope it's good!
Everland #1 (Audio): The only reason I got this audio book is because is has Steve West and Fiona Hardingham narrate it, which are my top two narrators ever right now. This is a Peter Pan retelling set during WWII with steampunk elements. I haven't read a retelling of Peter Pan before and I haven't heard anything about it, so I hope it's a great story with these narrators.
Julia Vanishes #1 (Audio): This was a bit of an impulse on Audible with having another credit to use. This is the first in a now completed YA fantasy series about Julia, who has the ability to vanish, which is good for living in a town where there are public Cleansings from people who have magical abilities. She is set to become a spy and her discoveries shake her to her core. This is another series that is under the radar that I don't hear many people talk about and that usually attracts my attention more. I like going into new books pretty blind and I like some of the reviews so I have my fingers crossed for this one as well.
The Disappearances by Emily Bain Murphy: This was an impulse buy at B&N when I decided that I wanted to peruse one day. This is a historical fiction also set during WWII but actually doesn't focus on the war. Instead, it focuses on a girl going to the town where her mother grew up and things are disappearing. There is also some mystery surrounding the girl's mother. One of my friends in real life read it and thinks that I will enjoy it, since I really love historical fiction with either a supernatural/magical/fantasy/mystery element to it instead of straight history. Plus the cover is too interesting to me to pass it up. I'm always looking for historical fiction books that have a cool element to them, so I have high hopes for this one 🙂
That's my end of the book ban :p I honestly did really well during that time though, with not feeling that itch to buy books or get a bunch from the library. During that time, I was still reading and not letting all the new book hype get to me. I'm thinking of doing another one soon if I start to feel overwhelmed again and of course next time, I hope to fulfill the whole thing LOL. If you have any tips for surviving a book ban or making it more effective, let me know!
Have you read these books? If so, what are your thoughts on them? Have you survived or broken a book ban?