It's time for more recommendations! This is a GR group run by Trina and Kayla who are Booktubers. There is a new theme for books every month and encompasses many genres. The GR group link is here:
https://www.goodreads.com/group/show/168259-monthly-recommendations
This month's theme is binge worthy series, whether it's a duology, trilogy or longer series. I always like the idea of reading a series once it's completely finished or very nearly finished. It's also fun to get sucked into a series that makes you forget life for a bit, be entertained and of course, have fun the whole time. These are some series that sucked me in for a variety of reasons and ones that I recommend for one reason or another. I'm also only listing series that are completely finished, not ones that another installment yet to come out yet to make it easier 🙂
1. The Uglies Series by Scott Westerfeld
This series is one of the old school great dystopian series from back in 2005. In a world where you get the surgery to become a "pretty" at 16 from being an "ugly" is about to happen to Tally Youngblood when her friend Shay says that there is more to life than becoming pretty. Both of them discover a rebellion and the truth about what really happens when you become a pretty. I read this series around Christmas time in 2014, reading the first 3 books in a week. I did skip Extras just because it follows a different character, but I have heard that isn't completely necessary to read. But now a fourth book Impostors is about this September! The themes of beauty standards and accepting how you truly look is still relevant today and have stuck with me since finishing the first three novels. It's also the only dystopian series that I still enjoy thinking about after finishing it. If you want great entertainment, great pacing and tackling relevant themes, this is a great time binge this series with more books to come in the next few years.
2. The Jackaby series by William Ritter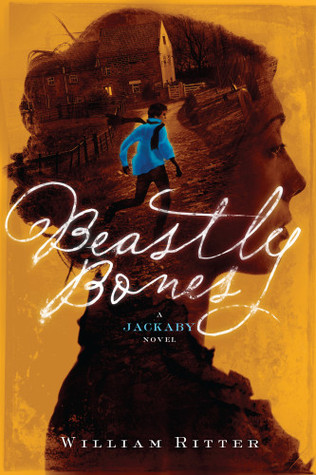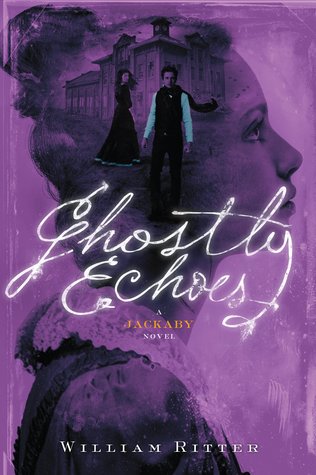 You know when you pick up a random book off the shelf, intrigued by the synopsis and the cover? Remember that feeling that it could be a next favorite book? That was the case with this series. While on vacation, I bought the first book in this series about 3 years ago and immediately fell in love with it! If you love stuff like Buffy, Sherlock, paranormal mysteries and historical fiction with a fun twist? Look no further than this fun and witty paranormal series. We follow Abigail, an English girl who moves to America in the 1800's and becomes the assistant to R.F. Jackaby who can see the supernatural. They go on cases together, tracking paranormal mysteries with humor, with and a fantastic platonic relationship. Abigail is a wonderful character whose POV paints these mysteries in fun light. There's also Jenny, a ghost, Douglas the duck and other fun side characters. The mysteries aren't graphic or too scary but this series is perfect for fall or Halloween. The author also blends fun folk lore that isn't common in YA literature, helping you learn new things with each book. While I was a little underwhelmed by the ending, this series is perfect for a weekend marathon and has great characters and no major focus on romance either 🙂
3. Daughter of Smoke and Bone by Laini Taylor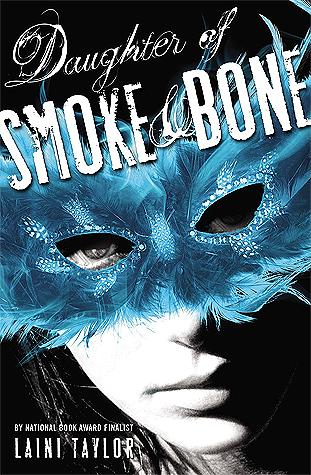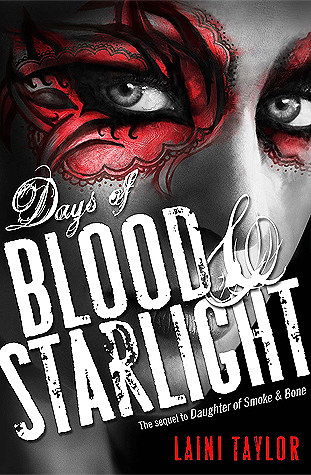 With a gorgeous writing style and a bold imagination, Laini Taylor never disappoints to create an addictive and binge worthy series. This popular trilogy is perfect for those who want to read a romantic fantasy with lush world building and masterful writing. Karou is a student in Prague who was raised by monsters. She uses doors across the world to run errands for the monsters who raise her. But when black hand prints start appearing on those doors, the angels come and she starts to uncover a larger plot and her hand in it. I listened to these on audio back in 2015 after hearing rave reviews of the first book. It's a compelling trilogy that handles death, the horrors of war and two lovers caught in the middle. It's not a perfect series for me with how it ended, but I can't deny how addictive, powerful and imaginative Laini Taylor is. The side characters Zusanna, Mik, Brimstone and others stole the show and the fantasy world was one I wanted to see more of. If you've been wondering about this trilogy, Halloween is the perfect time to bite into this finished series.
4. The Gemma Doyle Trilogy
Gemma is a young woman who starts having strange visions while living in India. After her mother dies under mysterious circumstances, she's sent to a finishing school in England, where she has to face some ruthless girls at the school and also discovers magic. This was another series I quickly consumed with the fantastic writing style, plot development and the overall story idea. I liked that it's set in the late 1800's that kept my interest and the way magic was woven into a historical fiction setting was perfect! This older YA series has great atmosphere and writing. If you like her Diviners series, try her first trilogy 🙂
5. The Gold Seer series by Rae Carson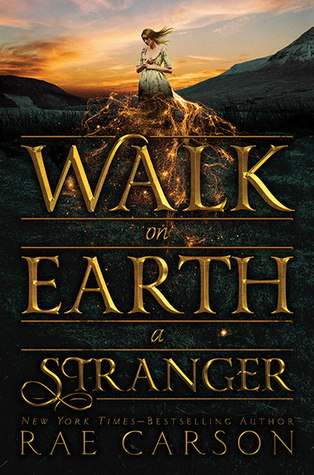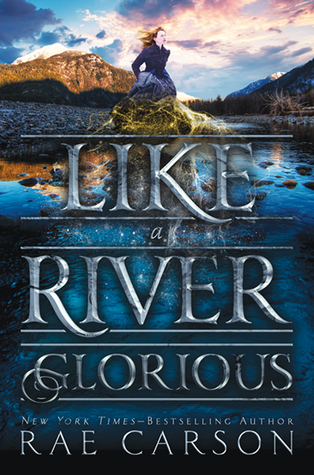 *Disclaimer: This is technically a trilogy but the last book honestly is a poor edition to this series. The major plot points are wrapped up enough in these two books that I am only counting these.* If you love reading historical fiction, this short series is for you! It's set in 1849 during the Gold Rush in American history and follows Leah Westfall, a girl from Georgia who can sense gold in the earth. After her parents are killed and she think that her uncle did it, she disguises herself as a boy and makes her way out west to California. This novel truly captures the prejudice, trials and important topics of that time in American history. Leah Westfall is a fantastic protagonist who knows how to hunt, shoot and survive as she endures many challenges and the people she travels with become a wonderful family. The writing captures the old west perfectly and I can't recommend this series enough for those who love history with a touch of magic.
What binge worthy series do you love? Have you read these ones and if so, do you agree? Tell me your thoughts down below 🙂