On occasion, I see people posting about their "favorite new releases so far this year" type posts. I feel like I haven't talked a ton about new releases except for reviews and anticipated release posts. So I decided to start doing some real talk about my high and lows with the new releases I've read so far this year 🙂 These aren't in any order for the highs or lows; I'm not much of a ranking person when it comes to listing books lol. Let's jump in!
The Lows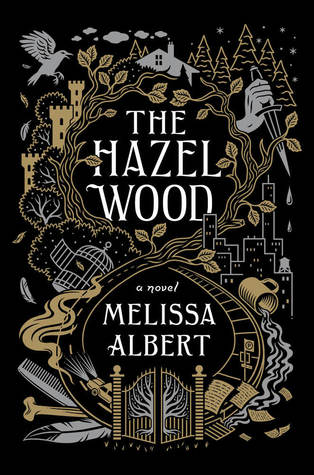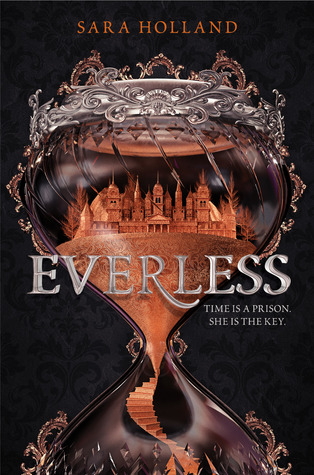 The Beloved Wild by Melissa Ostrom: This was a historical fiction that was I raving about before its release, since it sounded like another great story about a girl finding herself after leaving her childhood home. But sadly, the plot was all over the place and never felt polished for publication. The setting of New Hampshire in 1807 was interesting, since they were a tree sap collecting family, but the main character felt like a bad mismash of other female characters from other YA books. It was a slow travel book and then all of a sudden, a murder plot was thrown in? It's been pretty forgettable by now
Someday, Somewhere: I loved the fact that this was about a dancer and a violinist that see each other and quickly fall in love. This had so much potential, since the guy and girl both came from very different backgrounds and their love of the arts. But as the plot progressed, I didn't think that mental illness was portrayed well and the male character ended up being pushed to the side to develop the girl character more. The ending was also underwhelming, especially with that mental illness curve ball
Grim Lovelies: It pains me to put this here, but after 165 pages, I couldn't do it anymore. The setting of Paris and all the magical creatures and the idea of the magic system itself was cool, but it couldn't save it. There was the development of a future forced romance between our female protagonist and one of the guy characters that she doesn't have feelings for. When the guy she likes disappears, the other dude sweeps in and tries to claim her heart without noticing her lack of interest. I also felt like that the plot was being pushed back and pushed back instead of going at a fast pace with the time limit the characters have. There is also the animal pelts that's important to the plot and magic that really made me uncomfortable and that was another driving factor to have me give up.
The Hazel Wood: Oh man this book tried way too hard to be like a Leigh Bardugo dark fairy tale and face planted. While the writing wasn't bad, this book was too predictable if you really pay attention and dig deep into the story. I hated Alice as a a character and I know she is unlikable for reasons, but that wasn't enough for me to care about her. I also think that half of the book was just enough wandering around and not enough of the dark fairy tales that I got bored, read the ending (which I figured was the truth) and gave up. This wasn't captivating and interesting enough. Read Language of Thorns instead for better dark fairy tales.
Everless: I had this book pre-ordered after loving the synopsis and reading a sample. But after 100 pages, I just didn't care anymore and I was starting to wonder why I was excited in the first place. I just didn't think Jules was a very interesting character for me and I felt like the plot hadn't really progressed after reading a third of it. I had also heard that some of the magic system details weren't ever addressed which is a pet peeve that is hard for me to look past…
To Kill a Kingdom: I DNF'd this book after reading the halfway point and then reading the last chapter and hating the ending. I agree with many people that the romance is this book IS NOT needed! It brings down the ruthlessness of the main character, which is what makes her compelling in the beginning. I also hated that the two POVs were not properly labeled and the male character felt very flat and I feel like author forgot to develop him as a character. It has major potential, but it was brought down by the romance.
The Highs (a.k.a. My favorite new releases this year so far)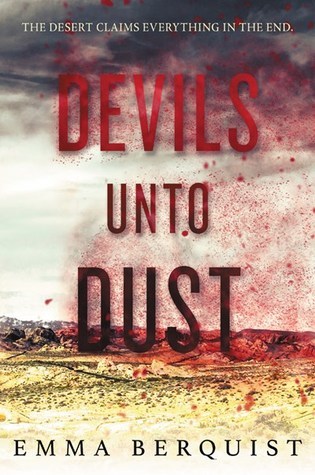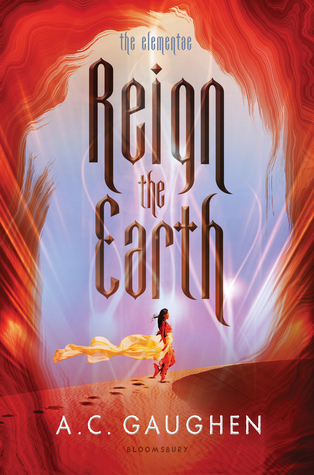 Perfect Harmony: This is about two cellists that are rivals at first, but then start to fall hard for each other. This was just adorable! I loved how Pippa spoke her mind, strives to be herself and honest with everyone around her and wants to do the right thing. Declan also has a great, confident and down to earth personality. This is a couple I had to root for and had a sweet ending, making it my favorite contemporary this year!
A Spark of White Fire: I feel like I haven't shut up about this book, but I got no shame 😀 This book is a masterful blend of fantasy and sci-fi with gods, space ships, political intrigue and a fantastic protagonist. This is a truly original and refreshing book inspired by Indian mythology.
Devils Unto Dust: This Western horror book was a complete surprise for me and I never thought a book with zombies in it would be a favorite of the year so far. This follows a girl who has to track down her no good father in the desert to settle a bounty, therefore protecting her siblings. This has some major emotions between siblings, masterful tension and fantastic writing. If you love survival stories, don't skip on this one 🙂
A Touch of Gold: I had a feeling that I would like this book, but this book floored me with surpassing expectations! This expansion of the Midas legend, focusing on his daughter, was such a fantastic read with flipping tropes on their heads, a wonderful character arc and fun sea adventures. This book delivers on its promises and leaves room for a great sequel that I hope will come out next year. The writing wasn't perfect for me, but the themes/messages and story overall stole my heart and I hope it'll steal other peoples hearts as well.
Fire and Heist: Another complete surprise! This book centers around a girl who is a were-dragon who has to plan her own heist to save her family's legacy and also find out why her mother disappeared. This book is just so wholesome with the positive message of the meaning of family, inner strength, believing in yourself and what really should matter. It was also so much fun! I love how the author spun her own fun story about dragons with their magic and culture. I wish this was at least a duology to get even more set in this world. If you love dragon books and books with fun heists, this is a must read that's out in December!
Reign the Earth: This book has still stuck with me since I read it in January to kick off 2018 on a good note. This book does deal with heavy topics like abuse, but it is so hopeful and empowering despite the dark themes it deals with. Shalia is a role model that we need today, a true strong female who always remains true to herself and seeks answers without using force. Plus the history and bits of elemental magic you get promise a great trilogy! The world is large, very cool and I couldn't get enough of seeing Shalia grow into her own person and I need that sequel.
Unearthed: This book has the perfect blurb, comparing it to Indiana Jones and Tomb Raider set in space. I listened to the audio book shortly after its release and it's an awesome adventure with great romantic chemistry between Jules and Amelia. The mystery of where the Undying went and their temples are so cool and that ending took me by total surprise. Kaufman and Spooner have written such a great book together and I need to read their other trilogy 🙂
Some Final Thoughts
So far, I'm kinda surprised what books have ended up being my favorite new releases. While I haven't read a ton of them this year, it's interesting that ones that weren't on my anticipated lists took me by total surprise. Ones that were on that list are ones I either haven't read yet, nervous to read due to reviews or just haven't read again. I'm noticing that I think I need to be more open minded with reading new releases and not having a ton of expectations. The ones that I picked up on a whim are now favorites for me and have stolen my heart compared to ones that were on my lists.
I also admit that I think YA books are getting better with the amount of original ideas, subjects and plots themselves. I think there is less saturation of fairy tale retellings of the same ones like Snow White or Cinderella and authors are bringing in more fresh ideas or takes on history/famous events in history. I do think that romance needs to be more of a subplot compared to the main story line, especially in fantasy books, but it's getting better. Now I just hope that I can tackle more new releases and find more favorites, since I feel like ones that are on my lists have kinda disappointed me this year. Here's hoping that the others I read will be good 🙂
What do you think of new releases this year? What are your high and lows? Do you agree with these books and where they rank?