This week's topic is five classics that you want more adaptations of and this was interesting to try and find some. I'm not a huge classic reader and I haven't even seen or read many classics in my lifetime. There are some popular classics that have been adapted many times, but these 5 I have picked are ones that I want BETTER adaptations. Let's jump right in!
1. I Am Legend by Richard Matheson
This book is the story that the Will Smith movie is based off of and I read this after high school and really enjoyed it. But I have never seen a book re-imagining or retelling of this cool short story. If you're not familiar with the story, its' about a man who thinks he's the last person left alive after a vampire plague turns practically everyone into monsters. It would be cool to have an adaptation that tackles the origins of the vampire plague or from other people's perspective besides the normal character of Neville. This is a required reading of SFF for those readers 🙂
2. Young Goodman Brown by Nathaniel Hawthorne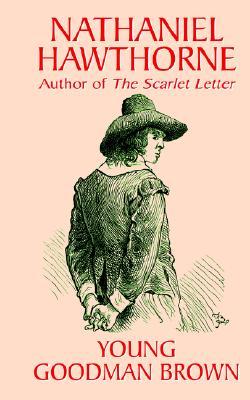 I have mentioned this short story a few times on this blog and I wont' shut up about it lol. Hawthorne is known for his novel The Scarlet Letter but this story competes with his famous novel. It's about young Goodman Brown who goes into the woods one night and comes across the Devil at a crossroads and also witnesses people from his town doing something in the woods. It's such an open ending that blew my mind each time I studied it in college. I would like to see a book adaptation of maybe exploring the mystery behind the event in the woods and maybe even goes deeper into Goodman's Brown psyche as well.
3. The Legend of Sleepy Hollow by Washington Irving
This American legend is so cool and it doesn't get enough love! There was the Tim Burton film (one of my faves) and the FOX TV show (haven't finished) but I don't know of any book retelling or re-imaging of this amazing urban legend. What about a story from the Horseman's perspective? What about a more modern retelling of the legend? I have always wanted more expansion of this story and I keep crossing my fingers that there will be a cool book re-imagning in the future.
4. Dracula by Bram Stoker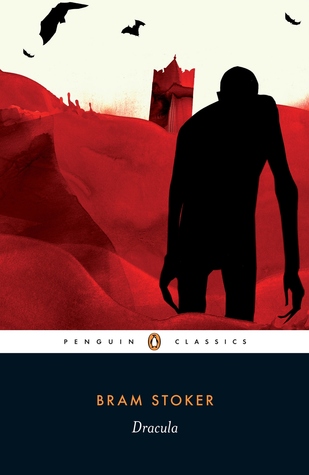 The major reason why I would love an adaptation of this book is because I have conflicted feelings about this novel. I got into vampires when I was 9 after reading a kid friendly, illustrated version of this story but the mixed media of Stoker's novel, and the fact that Dracula is only in it for a third of the book before he's dead, makes it difficult for me to love it. There thousands of different vampire novels, TV shows and movies, even different versions of this book, but I want a book adaptation of this book that mainly focuses on this plot line. Maybe expand more characters like Mina and Jonathan, include more of Dracula's origin story and more action? I do need to revisit this book again as an older adult, but I think I would love to see a much more polished, narrative driven version of this story to make it more enjoyable.
5. The Picture of Dorian Gray by Oscar Wilde
While I haven't actually read this entire novel, I know the story enough that it's such a fascinating concept. There have been a couple film adaptations but I don't know of any novel versions of this story. The message of how we see ourselves and the darkness of ourselves is very relevant today and a book version would be so cool. Could the painting have feelings as well? What would happen with more pages to show Dorian's descent? There's a few ways that this book could be a cool novel adaptation and it sounds like it could be a gripping one. (I do need to read this story as well)
What classics do you want more adaptations of? What do you think of these choices?