Yay for the weekend! I hope you guys had a good week and that you have an even better weekend 🙂 It's time for another round of TBR Highs & Lows! If you aren't familiar with this meme, it's run by the lovely Destiny @ Howling Libraries. This is where you talk about books you've removed from your TBR and then books you have added and are excited about. Here are the rules:
Link your post back to the creator Howling Libraries
Sort your GR TBR under "Date Added", ascending
Pick 5-10 or more books to purge from your TBR ("Low")
Sort your GR TBR under "Date Added" descending
List the 5 recent titles you've added and why ("Highs")
LOWS
1. Reckless #1 by Cornelia Funke
Even though I read her Inkheart trilogy, I have lost interest in this one. There has been delays in this series because she decided to create her own publishing company because I heard that she wanted this series to be as dark as it should be. But I have tried this at least once a few years ago and it never grabbed my attention.
2. Eragon #1 by Christopher Paolini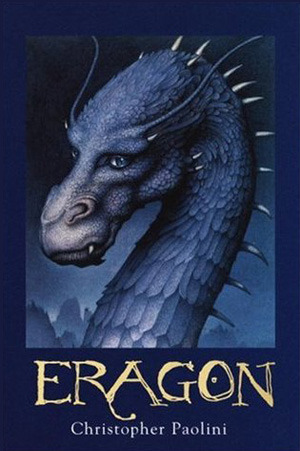 This series was beyond popular when I was in junior high school. I haven't heard good things about the last book (like people say that reading the last half of the final book just ruins everything) and the fact that it wasn't well written. Now, as an adult, I just don't think I'll like this series now with how much fantasy I read.
3. The Name of the Star #1 by Maureen Johnson
At first, when I heard that this book was a Jack the Ripper series, I was way on board. But over time, I have read reviews that talk about the writing not being great, very absent/dumb parents that don't do anything and the fact that the series doesn't seem to be well liked after the first book. I do like books on the Ripper, but these pet peeves of mine aren't worth it for me to start a series.
4. The Demon King #1 by Cinda Williams Chima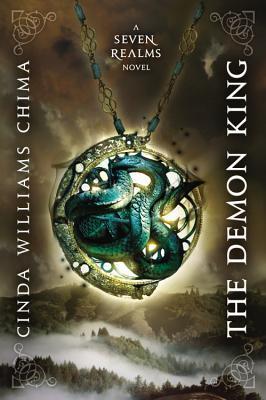 While this series seems to be well liked, I've never been that interested in it. It's another fantasy with multiple POVs and it's in a world with many books that you can't read out of order and the new series isn't even finished. I tried a sample of this randomly a couple years ago and I just didn't think it was a good beginning to a book (too dry). So I'm just getting rid of this because I don't think I'll ever get to it.
5. Ash and Bramble by Sarah Prineas
This was a Cinderella retelling that was on GR under a recommendation list and I added it a long time ago. But after reading reviews again recently, I don't think this is one that I will enjoy nor want to get into. For haven's sake, the character's names are Pin and Shoe…yep. This doesn't have great reviews on GR and I just want to spend time reading retellings that I'm actually excited for, so this one is gone.
HIGHS
1. The Dark Descent of Elizabeth Frankenstein by Kiersten White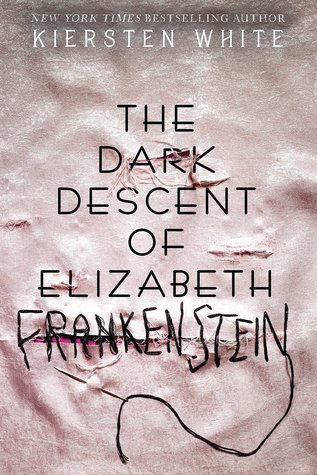 At first when I heard about this book, I wasn't sure if I would be interested in it. But then Mandy @ Princess Book Reviews and Amanda from Literary Weaponry loved reading this recently. Plus this is being published around the 200th anniversary of Frankenstein being published. I have read chunks of the original novel and I did like it. Plus this is the perfect time of year to read creepy books, so why not add another one? I have high hopes for this one 🙂
2. Nevermoor: The Trials of Morrigan Crow by Jessica Townsend
I haven't read middle grade books since I was the proper age, but this book has been everywhere. Everyone has been loving this first book in a new series and I'm intrigued now. The premise of a girl whose blamed for all the terrible things, and is supposed to die on her birthday, gets sent to a magical world instead sounds fun. Lately, I have been wanting to try middle grade to change things up in my reading. I think this one might be a book that gets me immersed into middle grade finally.
3. Summer Bird Blue by Akemi Dawn Bowman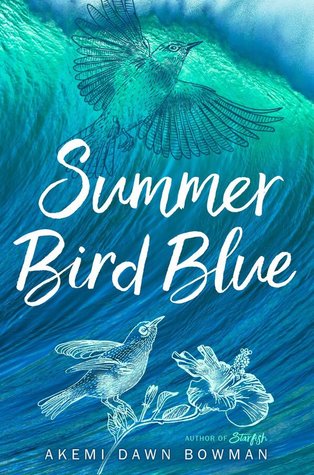 When I tried this author's debut novel last year, I couldn't finish it because the heavy subject matter was too much to handle for a good amount of the book. But this one sounds more hopeful. It's set in Hawaii about a girl whose grieving after her sister dies and the people who help her feel hope again. I've seen reviews of people have cry happy tears in this book and for the great characters. Since I'm much more into reading contemporary now, I'm giving this one a try.
4. You May Now Kill the Bride by R.L. Stine
I know I mentioned this in a previous post or two, but I loved both Goosebumps and Fear Street growing up. So this revival R.L. Stine is making of his books is so exciting! I mainly want to read this book for nostalgia purposes but I think it's always fun to relive childhood and early teen favorites once in a while. The cover even looks like how they used to back in the day! I plan to get to this soon and see how I enjoy these books as an adult.
5. You'd Be Mine by Erin Hahn
I saw this YA contemporary on NetGalley about two country stars falling in love. I haven't read any books about musicians, if at all and this sounds summery, quick and fun to read. Contemporaries, like I have said, are becoming more common things that I read and from what early reviews have been saying, this sounds promising. I also got an ARC on NetGalley of this book, so I'll be picking this up in the near future 🙂
What have you added or removed from your TBR? Do you agree with these highs and lows?