Happy Thursday everyone! I hope your week is going well 🙂 today's post is a bit earlier than normal, but lately there has been a lot of news about new books for next year. Some of them are so exciting that I can't wait to share them. So we're doing my first round of the 2019 books I CANNOT wait to read. The struggle is real with waiting to wait on these. These books are also in chronological order of release date, which I'll do for each round. If some books aren't mentioned here, I'm most likely saving them for the next round. Let's go!
JANUARY
1. Slayer by Kiersten White (1/8/19)
GUYS THERE IS A YA BUFFY BOOK! When I heard the news, I squealed. I watched Buffy when I was younger, towards its end on TV  but fell in love with it like many people did. From the endearing characters, fun story lines and humor, it's one of the best shows ever. This book focuses on a girl named Nina whose father gets killed by protecting Buffy. Hence, this causes Nina to be the last slayer. I do have slight hesitations of a Buffy universe in YA novels, but I think that White is truly capable, since these darker books seem to be her niche. I hope this is a start to a fun spin off series 🙂
2. Undying (Unearthed #2) by Amie Kaufman and Meagan Spooner (1/8/19)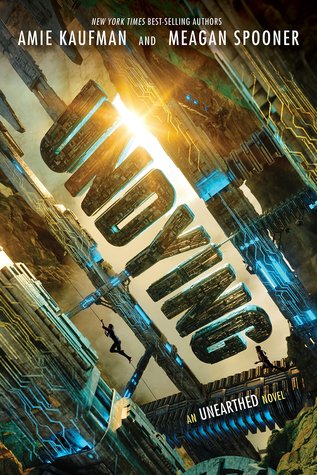 It's almost here! When I listened to the first book earlier this year, it's still one of the best new releases I've read this year. It's set in space with Amelia and Jules, two people on the alien planet Gaia and how they're trying to find the answers to why the alien race (the Undying) vanished. The ending was so freaking cool and I can't wait to see how this series ends!
3. The Gilded Wolves #1 by Roshani Chokshi (1/15/19)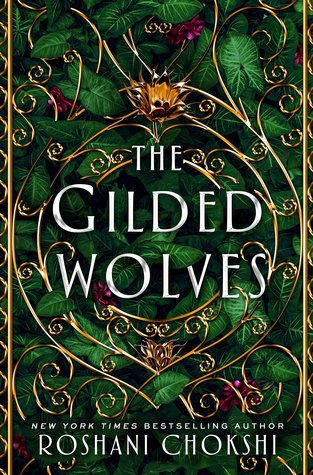 This book shocked me in the best way when I read a sample of this not too long ago. I didn't like her Star Touched Queen books that I just thought she wasn't for me. But MAN was I wrong! This series opener takes place in Paris 1889 and is about a guy who is sought out by the Order of Babel to gather a group of people to steal a magical artifact. The writing was much more enjoyable in this sample and I have seen great early reviews. I love settings in historical Paris so I couldn't be more excited, but also hopeful that this book is everything for me.
4. Stain by A.G. Howard (1/15/19)
After really enjoying her previous novel Roseblood, I was eager to read her next book. This is a Gothic retelling of The Princess and the Pea. It's about a princess whose incapable of speech or sound that's thrown out of her kingdom her evil aunt. But a witch saves her and raises her as a disguised boy, this girl learns that she needs to take back her kingdom. That's the best I can gather from the synopsis, but I just like how Howard writes Gothic stories and tackling retellings that are more unique compared to what's popular 🙂
5. Imprison the Sky (Elementae #2) by A.C. Gaughen (1/22/19)
I read the first book of this series Reign the Earth clear back in January, but I still think about it on occasion and it was a fantastic new release to start my reading. This follows a different character who has wind abilities and how she's trying to free as people from slavery as she can. I was surprised that this book doesn't follow Shalia from book one, but I'm sure it'll be a great (somewhat) sequel and I want to see how these two stories tie together.
6. A Curse So Dark and Lonely by Brigid Kemmerer (1/29/19)
Even though this is another Beauty and the Beast retelling, I still couldn't be more excited for this book. Our main character Harper is struggling both with her tragic family situation and her own cerebral palsy, when she finds herself in a fantasy world where the prince is reliving his 18th year over and over due to a curse. This book sounds like it tackles the normal story, but with more details on how to save the kingdom and break the curse at the same time. Early reviews are very promising and I'm hoping this will sit on my favorites book shelf.
February
7. Enchantée #1 by Gita Trelease (2/5/19)
A YA book set in 1789 Paris with magic and court intrigue during the reign of Marie Antoinette?! WHY NOT? The French Revolution era is one of my absolute favorite time periods to study and learn about in history, so this book is right up my alley. It's about a girl Camille who can use magic and wants to care for her younger siblings. She gets caught up in the nobility after they hear about her affinity for magic. I hope to be swept up in Paris and that it will satiate my hunger for historical fantasies 🙂
8. Last of Her Name by Jessica Khoury (2/26/18)
This author's previous novel The Forbidden Wish is one of my top favorite retellings e-v-e-r so of course I'm dying for her next book. This is an Anastasia retelling but set in space! It's about our Anastasia character who was raised outside the kingdom, whose facing a rebellion, with her father's vineyard and  her closest friends. But when one of her friends in taken, she goes off to get him back despite the galaxy also looking for her. I know that this author can do no wrong after giving us such a gorgeous Aladdin story, so February can't come soon enough.
MARCH
9. Lovely War by Julie Berry (3/5/19)
She's back with another book! I still can't stop recommending this author's previous novel The Passion of Dolssa enough. This new one is set during WWI with two couples that fall in love and are affected during the war. Thirty years later, the Greek goddess Aphrodite is telling their story to Ares and Hephaestus in a Manhattan hotel. She seeks to answer the question: Why are love and war eternally drawn to each other? Frankly, that's all I need to know about this book. I'm so ready for a romantic, possibly tragic historical fiction novel by one of the best authors out there 🙂
10. The Waking Forest by Alyssa Wees (3/12/19)
I saw this on NetGalley this month and man this sounds really interesting. It's about a girl who wants to learn more about a forest that vanishes. A boy tells her that if she plays a game, he'll reveal secrets about the forest. The witch that lives in that forest awaits children and their wishes. But when a boy becomes an uninvited guest seeking a wish, she turns him away. That's a very mysterious but cool premise and what about that cover?! I think it's early for reviews right now but forests and witches sounds right up my alley.
11. Sherwood by Meagan Spooner (3/19/19)
GUYS IT'S SO PRETTY! After falling in love with Hunted last year, I knew that Meagan Spooner was an auto read author for me. So now with this new book, we follow Marian who takes up Robin's cloak after he dies. WHAT?! Who doesn't want a cool take on the Robin Hood legend like that? Plus I just love that this cover and the one for Hunted are so similar. Please get here March!
12. Return of the Thief (The Queen's Thief #6) by Megan Whalen Turner (3/19/19)
While I'm not caught up with this series yet, it's pretty surprising to see a release date for the final book in this beloved series so soon. This author does take her time between books in the series, so I think everyone was shocked that the finale that's been in the making for a very long time is next year. I think this series is so original with the storytelling, mythology and of course the main character Eugenides . I hope to catch up soon and see how this iconic series ends.
13. Unleaving by Melissa Ostrom (3/26/19)
While I was sadly disappointed by this author's debut novel, I still wanted to give her another chance. Her new novel is about a girl who survives an assault at college party. She reported the crime and it led to many of the top athletes to be expelled, which makes many of the sports mates happy to see her go. So when she moves in with her aunt, there's secrets and the trauma from her experience that quickly follow. This new book is a major departure from what her debut novel was, so I have high hopes for this book that sounds very important 🙂
And that's it for round one of the  2019 books! Are any of these on your list? What other books are you excited for in 2019?