Guys…it's November now. How is the year almost over?! Someone needs to stop pushing the fast forward button lol :p But hey, my reading in October was much than it has been in quite a while. I was more consistent, focused on audio books more and felt more productive as well. I ended up finishing a total of 7 things, with some that didn't quite get finished. But first, here's some fun fall stuff I got to go do 🙂
Evermore Park
This is a new attraction that opened this year and it will have different themes every season. Some friends and I got to go the haunted one at night which was so much fun. This place has actors all around in different costumes and even had Irish/British/Welsh accents. There were fairies, vampires, acolytes, druids, hunters, mages, etc. and all kinds of fun decorations and haunted areas. Here's some pictures I got to take of the park!
Pumpkin Nights
This attraction was about 20 mins away in another city. Pumpkin Nights travels around the US every year and stops in a few cities, and this year it was in my home state. There hundreds of pumpkins that were carved, hung or hollowed out and glowed once it got dark. There were Day of the Dead themed ones, food trucks and fun little themed areas to look at and it was super fun 🙂
Animals
I got some cute pictures of the pets recently. Mister Leo dog is gonna be 2 in December! Say what?! He's been the cute stinker he always has been. Hannibal and Attila have been more cute lately and that's been nice, given that they're normally doing their own thing.
Reading
Total books finished: 7
DNFs: 1
Audio Books: 3
Physical/ARCs/Library Books: 4
Listened from July 26th-October 4th
Original Listen: 2017
Original Rating: 5 stars
2018 Re-read rating: 5 stars
While it does look like it took me forever to listen to this audio book, it wasn't a big deal to me since I had read it last year. I mainly did this as a recap for the sequel that was coming out. Honestly, I'm glad I went back to this book again, since I mentioned this in a couple posts, but I forgot a few things but also noticed new details that made me curious of how the sequel would play out. But it was just as great as it was the first time 🙂
Listened from October 1st-4th
Rating: 3.5 stars
I got this audio books from my library on Overdrive. I heard a HUGE amount of hype about it so I had to check it out. I recommend listening to this over actually reading the book since the quality and the format of the novel adapts to the audio book flawlessly. Story wise, it is addictive and makes you want to find out what happens. It's also tough at times and I don't recommend this for people who are sensitive to subjects of pedophilia or abuse/neglect but so much of it was well done. The ending? I wish I had more closure. But it does live up to the hype decently well.
Read from September 24th-October 10th
Rating: 2 stars
I received an ARC of this book from the publicist Megan Beatie in exchange for an honest review. This was a YA contemporary that dealt with two people stuck in a hurricane. The synopsis sounded promising but so much of the book didn't feel developed or focused enough. I didn't like that the two characters felt forced to be romantically involved when the protagonist wanted nothing to do with him. Also, the male character got practically no character development and it felt like he was pushed to the side to make the female protagonist to get actual development. I also felt like the survival aspect didn't feel focused on enough nor did I actually worry for them. This fell flat for me
Read from October 9-13th
Rating: 4 stars
This book was a surprise for me, since I'm not one to read poetry. The format didn't quite connect to me as much as a regular novel and I think that's a personal preference. But this a very effective story as Xiomara is very angry and can't figure out how to get through to her religious mother. It was hard to read a times with the lack of communication and genuine love in her family, but that is life. While the ending seemed a little too happy, the message of using your talents to help raise your voice is invaluable.
Read from October 15-24th
Rating: 4.5 stars
PEOPLE this sequel BLEW my mind! I got the ARC of this book for a blog tour which happened recently. This takes place not long after the first book did. While it was hard for me at first to remember stuff, since the recap didn't really work for me, but it didn't take long. This book gives you answers, some world building and a crazy amount of action. I couldn't believe that the author went there but she did and I give all the respect. I just need book three please? 😀
Blog Tour Review: This Cruel Design
Listened from October 23-29th
Rating: 4 stars
I got this audio book with one of my Audible credits after being curious of this book. Schwab has rabid fans and continues to grow in popularity, but I haven't been on that train. But oh man this middle grade was so much fun, sweet and the right amount of spooky for October. The narrator was perfect, the setting of Scotland fun and educational and the overall adventure very fun and family friendly. I'm excited to see where the sequel goes and I'm glad my negative expectations were wrong 🙂
I Read a Middle Grade Book! City of Ghosts Audio Book Review
Read from October 25th-31st
Rating: 2 stars
I got this ARC for the Rock Star Book Tours blog tour in exchange for an honest review. My review is coming up on Monday the 5th, since I had to put my review up after the tour ends. This is a book, first in a trilogy, that deals with the Sandman and nightmares and sounds great right? It kinda started out that way, but started going downhill by the end. I'll go into more details when my review is live and I'll put the link down here once the post is up. But sadly, this wasn't for me
Didn't Finish Yet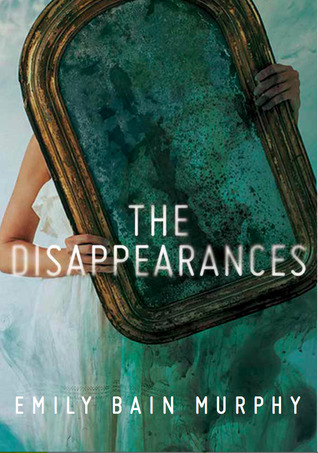 All of these were books I started in October but hadn't finished yet. I'm almost finished with Muse and I definitely am gonna finish Small Spaces really soon. I have only read 3 very short stories in Trigger Warning so I'm not very far. I did read 134 pages of The Disappearances and it's good but hasn't been calling to me. I want to finish all of these this month, but you never know lol 🙂
Small November Reading Plans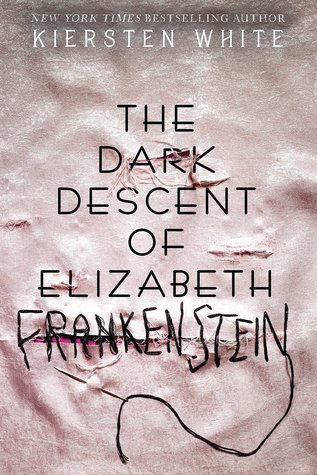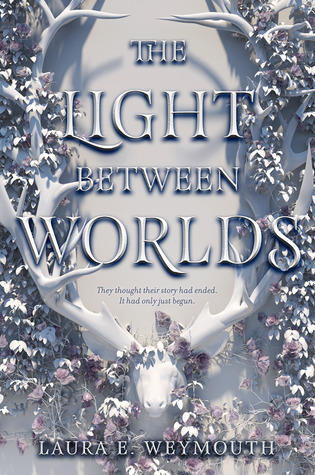 These books here are the ones that are the biggest reading priorities for me this month next to finishing some I didn't complete last month. There is a wait list for Assassin's Guide, so that one will be read soon. You'd Be Mine is a NetGalley ARC that I want to read and finish so it's not sitting on my shelf there; even though it's not out until next spring, why not read a summery book in November? Everything else are books I have from the library or in my personal collection that call to me, so fingers crossed 🙂
Have you read these? What did you think of them? What did you read in October? What books do you want to read this month?