Happy Thursday everyone! Sorry if this post seems rushed or short. Today is my 5th wedding anniversary and today my husband and I have been spending lots of quality time together (with pets in the background of course), playing the new Mario Party on the Switch and eating sushi 🙂 I can't believe it's been 5 years already since I married my best friend. He's funny, smart, the best kind of nerdy, patient and so many other things. Here's to forever to go with him! 😀
Also, today is a Bookish News post! I wanted to share all kinds of news, book deals, cover reveals and all kinds of great book stuff that's happened recently. I will also try to link all the posts that talk about the book information as well so you guys can check everything out. But to note, some of these dates and things are subject to change from now. But regardless, here's some awesome stuff that the book community has gotten recently.
Cover Reveals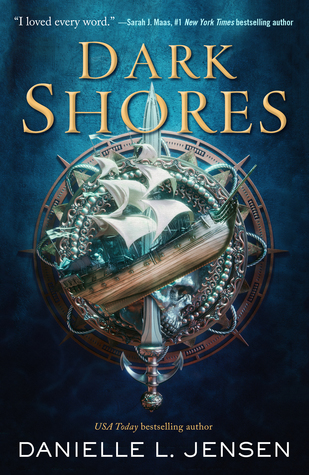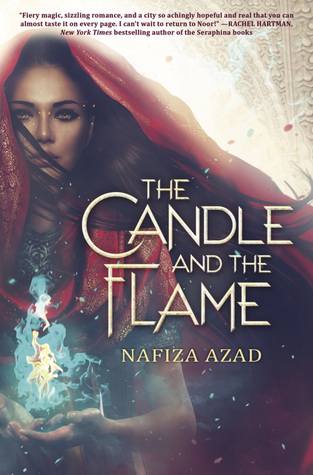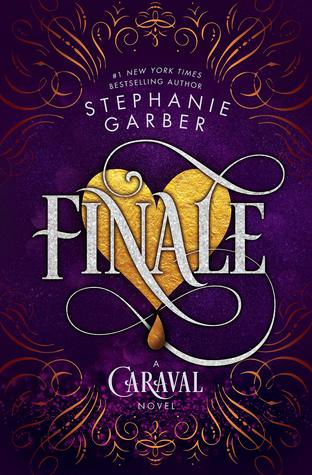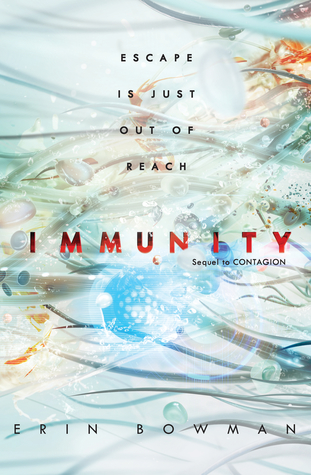 So many PRETTY covers you guys! The YA publishers are really stepping up their game to bring us authentic, bright and bold covers that reflect the stories we'll soon get to read. I'm especially excited for Changeling, Stepsister and Sorcery of Thorns. But truly, I love all of them lol. Some of these are highly anticipated authors for me and some are debuts or series openers by familiar names that I am very intrigued to get my hands on when they're out 🙂
Titles/Release Dates
Most of the books in this section don't have a cover yet, but have recently gotten a title to them or a tentative release date. Some of these are HUGE ones we've been waiting for and I couldn't believe taht we finally got more info on them 😀
The Starless Sea by Erin Morgenstern (11/5/2019): GUYS IT'S FINALLY HAPPENED! After 7 long years we have finally gotten a title and a release date for Erin Morgenstern's new novel. There have been rumors as easily as 5 or 6 years ago that she was working on a new novel, but nothing really surfaced from those rumors. But now, we know that it'll be called THE STARLESS SEA. Here is the Goodreads Synopsis on the book: Zachary Ezra Rawlins is a graduate student in Vermont when he discovers a strange book hidden in the library stacks. As he turns the pages, entranced by tales of lovelorn prisoners, key collectors, and nameless acolytes, he reads something strange: a story from his own childhood. Bewildered by this inexplicable book and desperate to make sense of how his own life came to be recorded, Zachary uncovers a series of clues — a bee, a key, and a sword — that lead him to a masquerade party in New York, to a secret club, and through a doorway to a subterranean library, hidden far below the surface of the earth.

What Zachary finds in this curious place is more than just a buried home for books and their guardians — it is a place of lost cities and seas, lovers who pass notes under doors and across time, and of stories whispered by the dead. Zachary learns of those who have sacrificed much to protect this realm, relinquishing their sight and their tongues to preserve this archive, and also those who are intent on its destruction. Together with Mirabel, a fierce, pink-haired protector of the place, and Dorian, a handsome barefoot man with shifting alliances, Zachary travels the twisting tunnels, darkened stairwells, crowded ballrooms, and sweetly soaked shores of this magical world, discovering his purpose — in both the mysterious book and in his own life. 
Entertainment Weekly: Erin Morgenstern's New Book
Court of Lions (Mirage #2) by Somiaya Daud: While there's no official release date for next year on this sequel, the title has been announced. This is the sequel to Mirage, a Morroccan inspired sci-fi book about a girl named Amani who becomes the body double to the cruel princess Maram. This sequel takes place right after where the first book left off and brings in more stakes to the series. While I didn't completely fall in love with the first one, the themes and diverse aspects were very fun and refreshing to read from. So I'm interested to see where the series goes.
Another LEGEND book?!: Yep, you read right! Marie Lu signed a three book, multi-million dollar deal recently that includes a 4th book in her beloved LEGEND series. It's supposed to be set 10 years after CHAMPION ended and follows new characters. There is no set date but is scheduled for fall of next year. I still haven't read this series yet but totally plan to. I'm sure a lot of people will be interested to see where Lu takes the series after some time from it.
New Zoraida Cordova Book!: While the initial news of this new series from Cordova was about last year (or longer) ago, the date has now been placed at September 5th 2019 for her new book HOLLOW CROWN. It's going to be inspired by 15th century Spain (YES!!!) and follows a memory thief who seeks revenge against the monarchy in her land. I enjoyed her debut novel and this new one sounds right up my alley!
More Annie Sullivan books! If you have head of the debut novel A TOUCH OF GOLD, which is inspired by the King Midas legend, then you'll know if you follow me that I loved it! Annie recently got a 2 book deal with her publisher Blink for 2 more books. The sequel, A CURSE OF GOLD is set for 2020 (sad it's that long of a wait), and her new novel THE LADY AND THE TIGER is set for next year that is inspired by the 1882 story by Frank Stockton. Here is the Goodreads information on it: Hannah VanVels at Blink has acquired a YA novel by Annie Sullivan called The Lady and the Tiger, a re imaging of Frank Stockton's 1882 short story. The book follows Princess Kateri as she fights suitors in an arena to win the right to rule her desert kingdom while also dealing with water thieves—only to discover she may have to team up with those thieves to win her throne. Publication is set for fall 2019.  (I'm not excited at all :D)
A Vampire YA Anthology!: Recently in a Twitter post from Zoraida Cordova and Natalie C. Parker, these ladies dropped info about a vampire anthology they'll be apart of! While it's not set for releasing until 2020, we know that it will be new spins on vampires. The anthology will also feature these authors: Victoria Schwab, Heidi Heilig, Mark Oshiro, Laura Ruby, Dhonielle Clayton, Tessa Gratton, Samira Ahmed and Julie Murphy. While I'm don't always love anthologies, I truly hope this one will be fun and offer genuinely fun and fresh takes on the famous monster that I think is due for a proper reintroduction to popular books 🙂
Natalie C. Parker Twitter Status: Vampire Anthology
That's it guys! I hope you guys enjoyed all this fun news 🙂 there's always fun stuff being revealed and dropped and it's so much fun to follow social media to find out when the next thing is gonna be revealed. Let me know which new details you're the most excited for and your favorite cover reveal that was listed!