Guys it is December already! How is 2018 almost over already?! I swear before I know it, January will be here :p Today I'm wrapping up what I read in November and my attempts at a December TBR. I'm not sure how reading will go with the holidays coming up this month, but I'm feeling more determined to read more often now (when I'm not distracted on Octopath Traveler for Nintendo Switch of course :p) But I think this month was a decent reading month; I didn't have any real disappointing reads which feels rare for me either. And I read about my normal average of books I finish a month which also is good.
Total Books Finished: 6
ARCS: 2
Audio Books: 3
Physical/Ebooks: 3 (2 were ARCs)
Listened to from October 11th-November 3rd
Rating: 4 stars
I listened to a good amount of this on a long drive earlier this month, since I had about half of it left to go. Overall, I did enjoy some parts of it but some parts were a bit disappointing. I felt like the first 40% started going downhill for me because there was too much fluff with Lazlo and Sarai (I get it that they're an adorable couple but it seemed a bit forced a times) and the plot started suffering from the fluff. I didn't get as much info about what the city of Weep was doing after the events of the first book as much as I thought. But the way that some major things were explained were done very well. I think it was a better ending than Dreams of Gods and Monsters. I do continue to gush over how Steve West narrates audio books of course. It was a good finale, but I wish a few things had been different.
Mini Audio Book Review: Muse of Nightmares
Read from October 16th-November 7th
Rating: 3 stars
I had started this in October, but got distracted with work and other things that I ended up finishing it this month. This is a middle grade book about a girl named Ollie, who rescues an old book from a woman who was going to throw it in the lake. But as she reads the book, she comes upon an old story of a girl and two boys that are haunted by the Smiling Man. Then, Ollie's school bus breaks down and things progress from there. I will admit that the setting, creepy scarecrows, the historical fiction aspect and the side characters were pretty solid. I had a very hard time with Ollie however; she was mean to a girl who ended up going with her and the bullying aspect isn't addressed hardly at all which is troubling for a middle grade. I also think the ending was underwhelming and a little bit cheap to be honest. But I think kids might like it for the spooky aspect, as long as parents discuss the bullying within. A solid 3 for some entertaining aspects.
Small Spaces Review: A Simple, Yet Underwhelming MG
Listened to from November 10th-15th
Rating: 5 stars
GUYS! This was AMAZING! I was looking forward to this book since it was announced and it didn't disappoint. I have been a fan of Sanderson's work since reading the first Mistborn book in 2011. This is his first full sci-fi book about how humans have inhabited a planet, but are stuck there and are constantly being attacked by the mysterious alien race, the Krell. Spensa wants to be a pilot and is very self confident (her attitude can be a bit mixed for people initially, but don't fear), but her father's supposed cowardice puts a black mark on their reputation. But Spensa gets the chance to get into flight school to prove herself and I will stop there. I wouldn't try to read into the plot too much about this book because some of the magic of this book is discovering the story for yourself. By the end, I personally connected to Spensa and she's one of my favorite characters this year! There's also a talking, sassy, sentient spacehip named M-Bot and he's one of the highlights of this book. This is also a fantastic place to start with Sanderson's work, since it's not in his Cosmere universe and it's his best YA novel to date 😀 (Obviously this was my favorite book this month)
Five Reasons to Experience Skyward (Skyward #1)
Read from November 7th-21st
Rating: 4 stars
NetGalley ARC
I didn't realize until I finished this book that this book took me 2 weeks to read, which wasn't intentional at all. But this a historical fantasy set in 1600's Paris about a girl Mirabelle who makes tonics and poisons. Her mother, the head of the Shadow Society, uses Mirabelle's poison to kill the king of France and they basically take over. Mirabelle had no idea of this and she gets away from her mother and tries to find a way to get things set right. Then there's Josse, whose the bastard son of the king of France who wants revenge on the Shadow Society. Both of them cross paths and create an alliance to rebel against the Shadow Society. This book was creative, thrilling and full of awesome descriptions of creating poisons/antidotes/tonics. Mirabelle's POV was more exciting to read from than Josse's for me personally. But I truly enjoyed this debut standalone novel and I highly recommend requesting it on NetGalley while it's still available. It comes out in February 🙂
An Affair of Poisons: All the Alchemy and Entertainment
Read from November 22nd-28th
Rating: 3.75 stars
NetGalley ARC
This is a YA contemporary centering around two country music artists. Clay Coolidge is a superstar who is in trouble with his record label. They want him to convince new and upcoming star Annie Mathers to tour with him to save his career. The media and fans keep developing theories that they're in love with each other and both Clay and Annie wonder if it's possible. I will say that the biggest strengths for me were how the author truly showed the darker side of fame, child abandonment, substance abuse and personal pain that famous people can feel. Clay is dealing with a death in his family and substance abuse and Annie's parents, once country royalty, are dead under tragic circumstances. The author shows their struggles with both their pasts and their feelings very well. I also really enjoyed the country music references and all the music stuff felt fun and authentic. While it didn't blow my mind, I will try the author's next novel.
Mini ARC Review: You'd Be Mine
Listened from November 16th-30th
Original 2016 Rating: 3.75 stars
2018 Rating: Between 3.5-3.75 stars
I decided to re-visit this book, since I really really enjoyed Durst's upcoming YA novel Fire and Heist a few months ago. I also wanted to give this series another shot, but wanted a refresher after 2 years. While I kept my rating pretty much the same as the rating from 2 years ago, I noticed a bit more of what I like and don't like this time around. The highlights of this first novel are: the nasty elemental spirits, how the plot can get dark and not be very forgiving, creative world building and the fascinating power struggle between the humans and nature spirits. I will continue with the series of course, but I thought that the protagonist Delaina was overshadowed by the cluster of side characters and that the other POV, Ven (a man is his forties) often sounded like a teenage male YA character and sounded silly many times. This isn't the best adult fantasy book out there, but it does have a good amount of YA crossover for those trying adult fantasy.
Memory Lane Review: The Queen of Blood
Started, Didn't Finish
I took this book on a trip and read the first 73 pages in one day and loved what I read! But after the trip, there was work, house chores, the holiday weekend and many other things that distracted me. But as soon as I'm done with some books this month, this will get done by the end of the year 🙂
December Reading Plans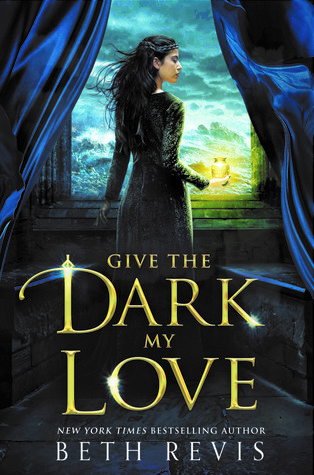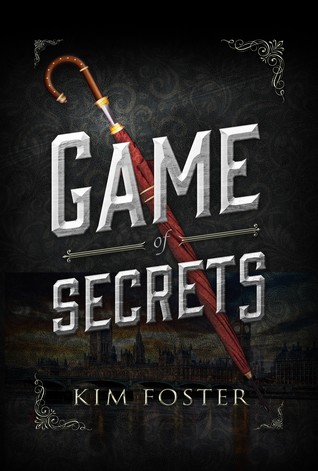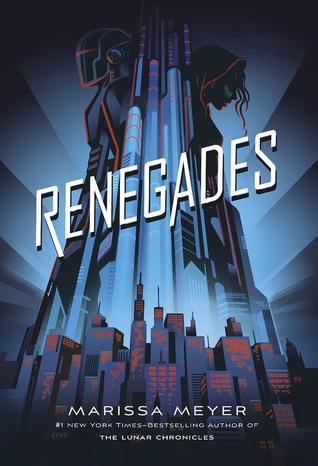 This month will be interesting for sure, since you never know how the holidays are going to be. But besides finishing The Storm Runner, I have a couple audio books (Out of the Easy and Renegades) that I want to get through and a few other ones. I want to read at least half of White Stag for the blog tour in January. I also have downloaded Game of Secrets from Edelweiss (in their download section) and then I've been dying to read another Cat Winters book (The Uninvited) and then the necromancy book Give the Dark My Love. If I manage to do ALL of this, I'm going to leave it open for whatever else happens 🙂 I did start the audio book for Out of the Easy this week and I'm loving it and I'm about 120 pages into The Uninvited and I'm not quite sure what to think yet. But wish me luck with these tomes you guys 😀 I hope your holiday reading is awesome!
What did you read in November? What was favorite book of the month? Have you read any of these and what did you think of them? Let me know in the comments!