Happy Saturday everyone! I apologize for no post on Thursday and Saturday; I wanted to take a mini break over the last few days. But today is a special discussion that's been on my mind for a while now. I've been following book Twitter more often and people have been talking about: how many books you do/don't read, judging how much you read, blog content and also stuff about ARCs and opportunities. Many of these thoughts are things I have on my mind, but I wasn't sure how to address it. But now, after seeing some people echo my same reflections and I just figured that it's just time to talk about what I feel.
Disclaimer: This is a space to discuss openly and support one another on reading. Any negative comments will be deleted. I want this space to be a place where people can speak their minds with positive and constructive thoughts about reading. Let's have this be a good discussion 🙂
Reading All the Things
The first thing I want to discuss is the discussion that really gets talked about a lot: being a fast reader versus being a slow reader and how many books you read a month. I have many blogger friends that practically inhale books and I think it's amazing. There some friends I have that read a lot and some that try their hardest, but due to their schedules, can't read a lot a month. This is an important thing to point out: please don't compete with others. If you have a very busy schedule that prevents you from reading a lot, that's ok. If you multitask like a superstar, then you be awesome and go you!
For me personally, if you notice my monthly wrap ups, I don't get more than an average of 7 things a month if I'm lucky. I'm not a fast reader like I used to be lol. I have a job, three pets, a social life, a wonderful husband, family events and other personal interests besides reading that take up a lot of my time. I wish I had a million hours in the day to just read, but I have to remind myself that I must adult most days.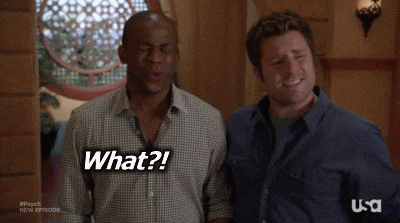 But truly, it doesn't matter how many books you read a month. If you manage a couple things, but you have a good experience, that's all that matters. I feel like many people judge others by how much they read and that's not a good thing. I'm afraid that even publishers judge us reviewers sometimes by how much we read. But no matter what we read, we read for ourselves alone 🙂 I have had to remind myself many times that reading is fun and not a chore. If I get distracted by video games over the weekend (when hasn't that happened), it's ok. I get my ARCs read, turn in my blog tour stops on time and get things ironed out as needed.
Blog Content
This is another topic that I wanted to discuss as well. We all have been around for some time now, reviewing/gushing/inherent squealing and discussing books for however long (years or months). We want to not only get noticed, but also have a good time. But the content you produce should be stuff you are genuinely happy about and determined to publish for the world to read. It can be a book review of a book that maybe no one you know has ever read. It can be a book haul when you did one just recently. Whatever it may be, do what you want to do 🙂 You are the creator and the creator has the control. Of course, feedback is always good if you seek it out or wonder if things need to change.
I have been seeing recently that some wonderful bloggers have been worried about not liking a popular book or DNF'ing an ARC they know will get attention from their followers. Even though we do want to produce good content for our friends, our thoughts and feelings come first. I am one to DNF a book based on my personal judgments. I have a lot of unpopular book opinions and I share them honestly. No matter what, let's be true to ourselves with our blog content and go with our instincts 🙂
Reading should be a fun hobby that help us be passionate and an advocate for stories we love and then share and fangirl with others. It never was and never should be a popularity contest; we be friends! I know that I want be better at realizing that I'm human, as well are, and most days, our best is all we can do. Let's read those tomes and share our thoughts in content that we are proud of. Read on everyone!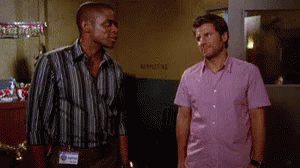 What are your thoughts on reading? Do you agree with this post? What else would you add to this discussion?