Happy Wednesday everyone! I hope you've been having a great December. Christmas is almost here, along with seeing family, presents, traditions and other great things about the holiday season. Today is our most anticipated releases for next year. I have already done one round of my anticipated books which is linked here:
Anticipated YA Releases 2019: January to March
These five are ones that are not on that list, since I don't want to repeat myself. Also, these release dates can change but they are current according to Goodreads. I also can't rank these either because the struggle is real. Let's jump in!
1. Sorcery of Thorns by Margaret Rogerson
Expected Publication Date: June 4th 2019
DUDE! When the cover and synopsis were announced, I was squealing to high heaven! I loved her debut novel so much back in late last year. This book follows a girl who was raised in a library where the magical books are bound by iron chains. Then, she has to become involved with the infamous sorcerer Nathaniel Thorn when one of the libraries's most dangerous grimoire escapes. I don't need to know anything else. I just need this gorgeous fantasy now 🙂
2. House of Salt and Sorrows (Of Salt and Sorrows #1) by Erin A. Craig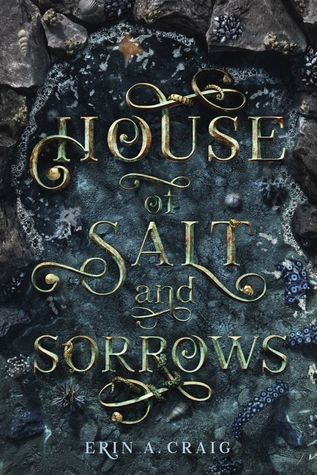 Expected Publication Date: August 6th 2019
YOU GUYS LOOK AT IT! 😀 This cover has blown me away since I first saw it being revealed on Twitter. This upcoming debut novel sounds like a retelling of the Twelve Dancing Princesses fairy tale. It follows a girl and her sisters at a manor by the sea. Suddenly, her family members start dying and with her having terrible visions, she thinks that the deaths aren't by accident. I can't stop thinking about how amazing this book will be. A manor by the sea, with a family curse and terrifying visions? This is completely my jam 🙂
3. Tiger Queen by Annie Sullivan
Expected Publication Date: September 10th 2019
When I found out that Annie Sullivan had two more of her books purchased and tentative release dates were announced, I've been so stoked! This upcoming desert fantasy novel is inspired by the Frank Stockton's famous short story "The Lady and the Tiger." It's about a desert princess fighting to save her kingdom in the arena! A fighting princess?! I really enjoyed her debut novel A Touch of Gold, so I'm highly anticipating her next book.
4. Changeling (The Oddmire #1) by William Ritter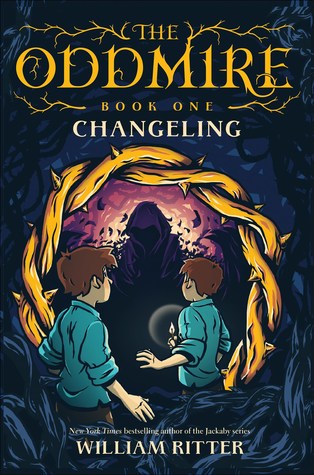 Expected Publication Date: July 16th 2019
After truly enjoying his Jackaby series, I was waiting to see what William Ritter would do next. Now, he has a middle grade book out next year! This book is about a changeling who is raised as a twin boy. Both brothers grow up without knowing that one of them has a secret. Then, when they're twelve years old, they receive a message, telling them to become heroes and go into the Wild Wood. I trust this guy with anything he writes, so I'm stoked to see this new series start next year.
5. Tunnel of Bones (Cassidy Blake #2) by Victoria Schwab
Expected Publication Date: 2019 (possibly summer?)
After having a lot of fun with City of Ghosts, I was immediately hoping that the sequel info would be out soon. Recently the title was announced and it sounds like it might explore the tunnels underneath Paris? Either way, the first book was fun, exciting and has such great characters like Cassidy and Jacob. This is one of my top MG books I can't wait for next year!
Honorable Mentions:
The Cold is in Her Bones (1/22/19)
This Mortal Coil #3
The Sky Weaver (Iskari #3) by Kristen Ciccarelli
Are you excited for these books? Which 2019 books are you dying to read? Let me know in the comments!