Happy Wednesday everyone! I hope you all had a great couple days with the Christmas festivities 🙂 It kind of sucks to go back to regular life like work after the holiday but there's still New Year's Eve to have fun.  Today's post is all about the books we wanted to read this year, but sadly didn't get to. These are JUST five of many that I wanted to read this year, but when you don't enough hours in the day then…another day for reading. These five are ones I have bought this year (and they're mostly new releases) that managed to stay unread this year. As per usual, they're not in any order so let's get started!
1. The Caged Queen by Kristen Ciccarelli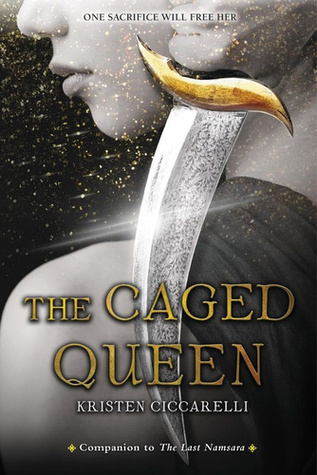 Yeah I know, it hurts me too. I had pre-ordered this book a while before it came out and kept screaming like a banshee about its upcoming release. So when I got the amazing pre-order goodies and the book itself, I was ready to read it once I had finished the couple things I was in the middle of. But a lot of stuff happened this year, (including not learning now how to get more NetGalley things), so it is a golden priority for next year.
2. Before She Ignites #1 by Jodi Meadows
I traded the Owlcrate exclusive cover this year with the gold lettering because I COULDN'T resist that special edition. Plus this book has dragons and great messages about anxiety and inner strength. A few people have really loved the books that are out and 2019 is going to be a year of marathoning series, especially this one!
3. Gunslinger Girl by Lindsay Ely
This was another ARC trade I did on Twitter this year and it sadly stayed on my shelf
This is a Western dystopian type book and it sounds amazing. While it's really flown under the radar by the bookish people I follow (I've rarely seen reviews for it), I can't wait to get to it next year, especially after loving another book with a Western setting Devils Unto Dust.
4. Contagion #1 by Erin Bowman
I got this sci-fi horror novel in my July Enchanted Book Box. This was all over Twitter before its release and it's creepy premise immediately drew me in. So when it came in the book box, it went on my bedroom shelf, ready to be read. Well…that didn't happen. But since it's a duology and the final installment is out next summer, I might wait until the release date of the next one comes closer so the cliffhanger doesn't make throw the book :p
5. Pacifica by Kristen Simmons
Back in the summertime, I won a signed copy of this book from a giveaway and I was super stoked to receive it. Then, I also read the story behind the inspiration of this book, from the author's grandmother's story of being Japanese and it was harrowing and amazing to read. But then time got away from me, so this is on the agenda for next year. This standalone about a mysterious island people are being promised is amazing, but with many people disappearing, a couple characters set out on the seas to uncover the mystery behind Pacifica. This standalone needs to be read!
Honorable Mentions:
Sky in the Deep by Adrienne Young
Empress of All Seasons by Emiko Jean
West by Edith Pattou
What books did you miss reading this year? Did you read any of these? Let me know in the comments!