Hey everyone! Today is the last day of 2018 and we have another year upon us. I apologize for being a bit scattered around here lately. The holidays and work was much busier than I thought, which has made me behind on chatting with you guys and updating my blog content. But today, as we close the year out, it's time to share my favorite and least favorite books of this year 🙂
Quick Look at 2018
Total Books Read: 49
Total Audio Books: 14
Total ARCs (not including DNFs): 21
Total DNFs of 2018: 17 (roughly)
Total Personal Books: 10
So I didn't keep track of how many books I read this year and seeing 49 is interesting. I know there were periods of time where I didn't read much. This year was hard as far as reading, when it came to being consistent at reading, taking advantage of reading time when I good, small reading slumps, etc. While overall it was a decent year, I did get down on myself a few times when it came to reading. But after having some good moments to reflect, I did find some amazing books this year and I have a whole new year to start fresh 🙂
Most Disappointing Books of 2018
I wanted to start with the sour note first before ending on a positive one. These are books that disappointed me for many reasons: super high expectations, execution, pacing, etc. There's a few of these listed that are DNFs, since I think that using a lot of DNFs isn't always the best idea. These are also not in any order so here's the sour notes of the year: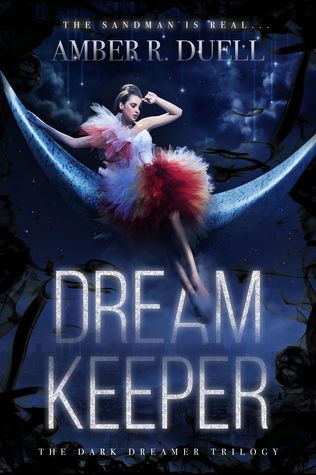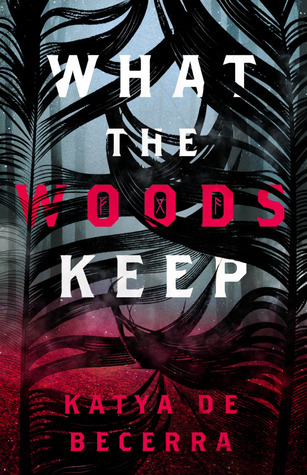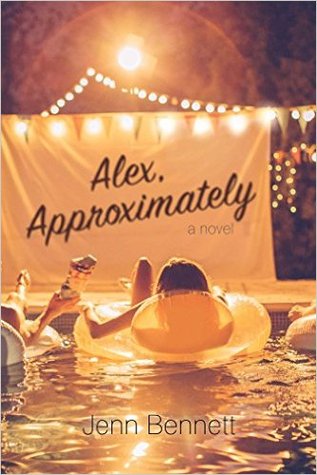 Grim Lovelies by Megan Shepherd: This kinda hurts guys. I had read a sample of this year back in the first half of the year and I loved it so much! The setting of Paris and the mission to try and stay human sounded awesome. Sadly, after reading a good chunk, I gave up. The story wasn't engaging enough for me and the romance that you could obviously see was weird and didn't feel real to me. I couldn't buy it, so I put it down.
To Kill a Kingdom: I'm with a few people that were very disappointed by this debut novel. This siren story had SOOO much potential with its dark beginning and really cool world. But the fact that there was a romance in there didn't work for me at all. I don't mind romance, but when you have such a dark creature like a siren, it didn't feel natural for her to be attracted to the prince. So, I read half of it and then the last chapter and really felt cheated by it.
The Dream Keeper #1 by Amber Duell: I heard about this book and was super excited about it. The Sandman as a main character and creepy, dark dreams? Well, that was a small part of it. This book bummed me out because it was not only shorter than it should've been, but the duel POVs were not done well at all. The Sandman's beginning chapters were confusing and devoid of any feeling. Then, random side characters kept being dropped in and acted very important and the dreams weren't even that scary at all. It's rare when I think a book needs to be longer. But this was another book that bummed me out that I won't continue the series.
Meet the Sky by McCall Hoyle: I was sent an ARC of this book and it took me almost over a month to read which is never good. This was supposed to be a survival story of two people stuck in a hurricane, but it actually felt like a forced romance with the survival aspect as an afterthought. This was another case where the book was too short to develop the major stuff to make it better. The male love interest also got pushed to the side so that the female character got all the "development" that was there. Another dud
Impostors (Uglies #5) by Scott Westerfeld: Can I just say OUCH?! I wanted to love this so badly, since I devoured the original trilogy clear back in 2014 and like Westerfeld's works. But this new installment felt like a weak cash grab for nostalgia. The main girl was flatter than cardboard and the male "love" interest was one of the most poorly written male characters in my recent memory. I would recommend just reading the original trilogy and stopping there.
What the Woods Keep by Katya de Becerra: This was another hotly anticipated book for me, and while it did bend genres really well and had some cool mythology, this wasn't really for me. The ending was so weird that I feel like there were no answers at all, which is something I never understand. I had to read the ending over a couple times and still didn't understand why things happened the way they did.
Alex, Approximately by Jenn Bennett: This was a kindle purchase that I finally got around to, hoping that this popular contemporary would be one I enjoyed as well. But the miscommunication trope in this book is something I actually hate, so this didn't work for me at all. You can check out my review that does have spoilers for more specific thoughts, but this popular book left a bad taste in my mouth.
Ace of Shades #1 by Amanda Foody: Now to be honest, if I had to pick a worst book of the year from all of these, it would be this one. I got an e-ARC of this book for a blog tour back in March and this book was a mess. The magic system wasn't even explained properly! The main girl Enne had nothing to her and Levi was a washed up "con man master" that I never believed in. Plus the super convenient ending was rage inducing for me. Nothing about this book worked for me other than it was a fast read.
Damsel by Elana K. Arnold: Now this book has been extremely polarizing since ARCs and early reviews came out. I was sent a finished copy to review and this was difficult for me. I understand the overall message of taking charge of your life in extreme measures and treating others right. But I think this book was mislabeled as YA and should've been adult. This made me creeped out and sick at times and all I could think of was the darkness within it. This is a book I can't enjoy like others have. While the cover is gorgeous, I can't recommend it personally.
Favorite Books of 2018
WE ARE HERE! Here are the top books I read this year that gave me feelings, introduced new authors and gave me great reading experiences that I felt like this while reading/listening to some of these:
Now some won't be listed on here because I re-read a couple of my favorite books and I wanted to give room on here for debut novels and other books to make this list. The top three are the only ones that are ranked so let's see what they are!
11. Unearthed #1 by Amie Kaufman and Meagan Spooner
This was one of my first audio book of the year and man this lived up to my expectations! This follows Jules and Amelia who are on the alien planet Gaia to find out how to save their dying planet and what happened to the mysterious Undying alien race. The puzzles and alien temples were so much fun and I loved the banter and chemistry between Jules and Amelia. This sci-fi book not only needs to be a movie, but experienced by those who love adventure stories.
10. Reign the Earth #1 by A.C. Gaughen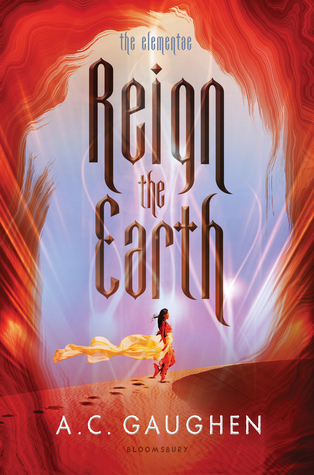 This was my first read of 2018 and it started my reading on a great note! This desert fantasy follows Shalia, who marries a cruel king for an alliance of their two kingdoms. But her new husbands hates the Elementae (the magic users in this world) and when she learns that she has Earth abilities, things get really complicated. This book to me felt like a love letter to true female strength that I saw in Shalia. Never once did she go down to her enemies level to get even and while she suffers multiple heartbreaking things, she is strong and a fantastic protagonist that still stays with me nearly a full year later.
9. A Touch of Gold #1 by Annie Sullivan
This was a huge surprise for me. I requested this ARC from the publisher and I had such high hopes for this look at the Midas legend. I wasn't disappointed! Kora was a great protagonist who has quite the adventure int this series opener. There are mermaids, pirates, high seas, a lot of gold and great messages about your appearance and loving yourself. This book still sticks with me a lot after finishing it and younger girls especially need great, empowering messages that this book has. I NEED book two!
8. City of Ghosts by Victoria Schwab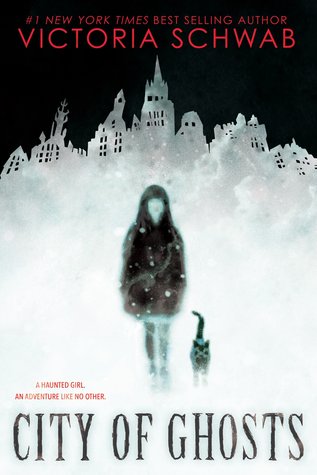 This was one of the biggest surprises of this year! Not only do I rarely read middle grade books, but I haven't been a major Schwab fan at all. But this first book in a series was fun, kind of spooky and one of the best book friendships! I loved that Cassidy could see the dead and that her parents took her to Scotland to film their show. I learned a few things about Scottish history and just truly enjoyed the whole ride. This book restored some of my confidence in Schwab so I cannot wait for the sequel.
7. Shutter by Courtney Alameda
Oh man oh man, this was a book I had read on vacation and it was a creepy thrill ride! This book follows a girl who is a descendant of the original Van Helsing and she can capture ghosts with her camera! This paranormal standalone novel was so great in its creepy atmosphere, fun twists on the aspects of Dracula and a fantastic dynamic between the characters. It also one of my favorite covers of all time and this book needs a lot more love 🙂
6. An Affair of Poisons by Addie Thorley
This 2019 debut novel was such a great surprise! Set in the 1600's France and based on true events, this is about a girl whose a poisoner who unknowingly poisons the king of France. The bastard son of the king wants revenge and both form an alliance to set things right. The setting felt genuine to the time period, with the gaudy nobles, the culture and the clothes. The knowledge of all the poisons, antidotes and tonics were so fascinating to read about and it was overall a highly entertaining read!
5. This Cruel Design by Emily Suvada
Duuuudde…this book made me stay up past my bedtime and blew my mind with that ending. This is the sequel to This Mortal Coil and it doesn't disappoint. The stakes are insane, you see more of the world, more morally gray things with science and one crazy ride awaits the reader. While I do recommend both books close together to remember the details, this is a truly standout sci-fi series!
4. The Last Namsara #1 by Kristen Ciccarelli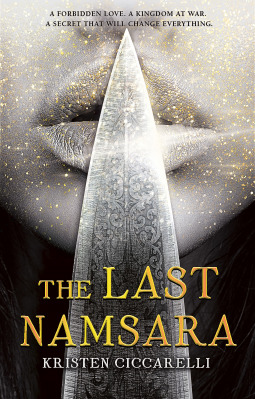 This was a library audio book that I randomly picked up and BOY this was such an epic story with dragons! Asha is the kingdom's dragon slayer and is tasked with bringing back the head of the original dragon Kozu to gain her freedom from an arranged marriage. There are stories sprinkled through this novel and overall, this book was well crafted, action packed and had great messages of empowerment and choosing for yourself. Ciccarelli cemented herself as an auto read author for me and I can't wait to read more of her stuff next year.
And we are at the top three books of this year! These three books have stuck with me, made me feel things and also come to my mind when I think of my absolute favorites of the entire year. They are:
3. A Spark of White Fire #1 by Sangu Mandanna
HOLY CRAP! This blend of sci-fi and fantasy was such a stunning delight to read! This follows Esmae, who wants her family back on the throne that was taken from them. But when she inserts herself into the enemy for getting revenge, things go way different than she expected. This book is inspired by the India story Mahabharata and it has magical gods, space, court intrigue and one amazing world. I couldn't get enough of this book and if you love both genres, treat yourself to this series opener.
2. Devils Unto Dust by Emma Berquist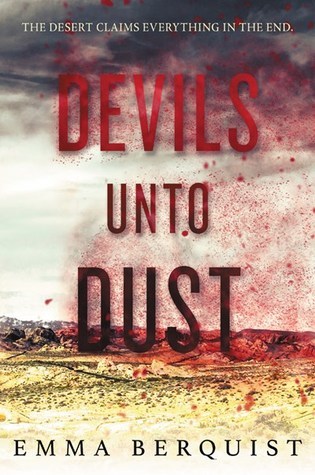 I never thought I would love a book that had zombies in it, but man was I wrong! I originally heard great things from Destiny and Heater so I had to pick it up. This book is a Western survival stories with zombies, bounties, family relationships and a breakneck pace. I was entranced by this amazing debut novel and wish it got more buzz. I will read pretty much anything that this author writes. She crafted one amazing ride that I still think about 🙂
And now…my favorite book of 2018!
1. Skyward #1 by Brandon Sanderson
While I have been a fan of Sanderson's work since 2011, this book made the most impact on me this year over all the other ones. This is his BEST YA book to date and competes with the adult fantasy I've read by him. Spensa is a girl that I saw so much of myself in that it hit home. She is stubborn, in your face at times and fiercely determined to be a pilot and be treated fairly. This book really delves into what makes a hero, your family and claiming your destiny. The whole time that I was listening to this book, I was laughing at the sentient robot and also feeling so much for Spensa. I saw myself in her and that is a gift that means the world to me. I hope everyone tries this book and loves it too.
Honorable Mentions:
A Reaper at the Gates by Sabaa Tahir
Tess of the Road by Rachel Hartman
The Radical Element anthology edited by Jessica Spotswood
Renegades by Marissa Meyer
BONUS: Favorite Audio Book of 2018
If there was any audio book that was my favorite, it was this one! The hard work and quality they put into the audio book for Sadie is a true masterpiece. Rebecca Soler proves herself as a female heavyweight in narration for her honest and raw voice of Sadie. The full cast of voices and sound effects made this experience special for me. Even though the book itself isn't a favorite of the year, this audio book proved to me while I love them so much!
Well guys, it's been quite a year! There were some milestones, new opportunities, friends made and trials within this year. But I can't thank you all enough for supporting me, befriending me, answering my questions and reminding me of how great this community is. I hope 2019 holds some amazing things for all of us and you're all amazing 🙂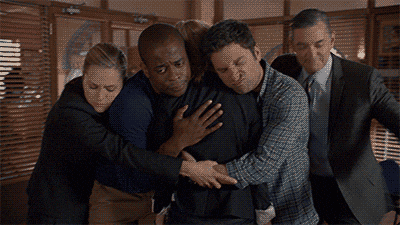 What were your favorite and least favorite books this year? Did any of these make your list?