Happy Wednesday everyone! I hope your week has been good and that you're enjoying the new year so far 🙂 Today is a fun topic that I was excited to participate in. This topic are 5 hyped releases for this year that you're not excited about. If you know me, then you know that I don't like a lot of the popular book series out there. So these hyped releases are just ones I don't care to read for various reasons. If you are excited for these books, I'm glad that you are and this isn't a personal thing against you. We all have different tastes 🙂 So let's jump in! These actually in order this time, in order how much I'm not excited for them.
5. Lady Smoke (Ash Princess #2)
I tried about 100 pages of the first book in this YA fantasy trilogy last year and just didn't care for it. The abuse and torture didn't give me that cringe that it should have and the first person POV wasn't well written for me to care about the characters at all. The cover for this sequel is gorgeous, but that won't convince me to give the series a second chance.
4. King of Fools (The Shadow Game #2)
I read the first book to this series Ace of Shades early last year and it ended up on my worst list of the year. The first book had a very boring main character of Enne, poorly explained magic system and way too convenient ending. I personally don't get the hype about this series, so when the sequel title, release date and cover were announced, I have no desire to give this a second chance either.
3. Wicked Saints (Something Dark and Holy #1)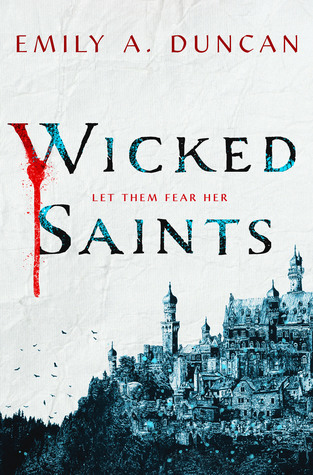 I know a TON of people are dying to read this upcoming debut novel. Believe me, the concept of it being a Polish type world and having blood magic, it does sound cool. But I don't have enough interest to pick this book up. It seems too dark for me and with it being compared to Shadow and Bone (which I didn't like), that was another factor that caused more disinterest for me…
2. Children of Virtue and Vengeance (Legacy of OrÏsha #2)
The first book in this fantasy series was EVERYWHERE last year when it came out. I tried 5 hours of the audio book and honestly, this story didn't engage me at all. The main character was constantly yelling all the time and seemed too flat to me. The beginning of the story also didn't grab me like it did for everyone else. So I have no interest in this sequel that everyone is dying for.
1. King of Scars (Nikolai Duology #1)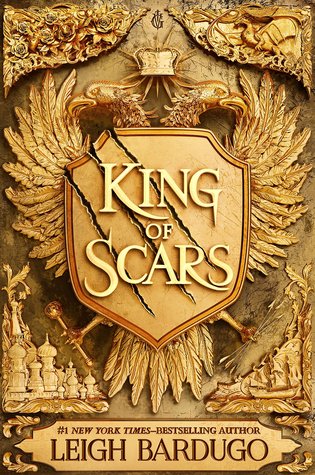 I'm just not a fan of her Grishaverse stuff, except for Language of Thorns which was a nice surprise. I'm kind of sick of hearing about this upcoming book because I personally didn't think that the Shadow and Bone series was that good at all. I'm more interested to see what other books she'll write outside this universe, but this popular universe just isn't my cup of tea.
Honorable Mentions:
The Wicked King by Holly Black
Bloodwitch (Witchlands #3) by Susan Dennard
The Beautiful by Renee Ahdieh
What hyped releases are you not excited for? Do you feel the same as I do with any of these?